No-coffee lattes three different ways for everyone trying to kick the coffee habit! These 3 delicious frothy, smooth drinks are perfect for summer (two are served cold) and have health-promoting ingredients like coconut milk, turmeric, basil and vanilla! Each of these coffee-free drinks are also dairy-free, AIP and vegan!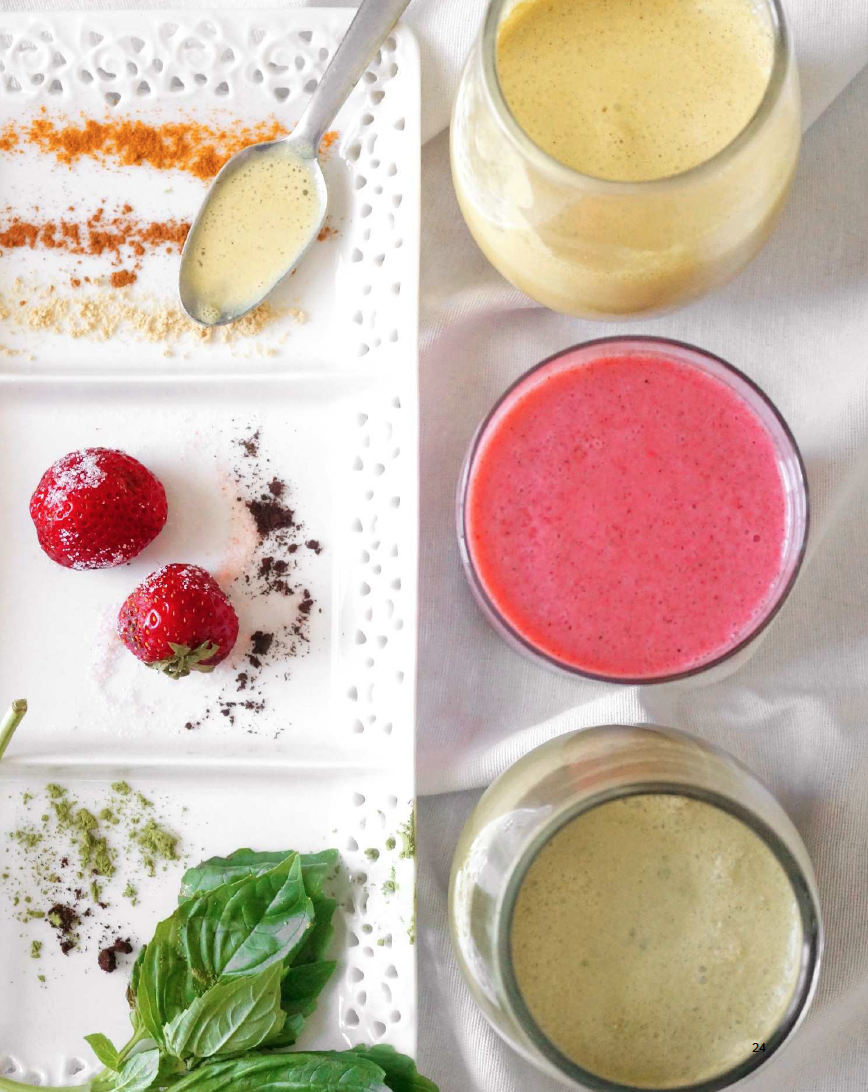 I launched the book over a year ago, and it continues to be a fan favorite. It contains all my best recipes, nearly all of them you won't find anywhere else (except a few preview ones I've shared here!)
Enthused contains my AIP GREATEST HITS: the recipes you'll never get sick of and the ones that'll make an elimination diet actually FUN to be on!
Here are preview recipes from the book:
I hope you enjoy these hot-weather friendly, caffeine-free lattes. The Salted Strawberry one is reminiscent of a strawberry latte I had on vacation once but you could also consider it a thinner consistency smoothie.
Basil-Vanilla may seem like an odd combination and it's certainly for a more adventurous palate, but the earthy basil combined with sweet vanilla is quite decadent. It makes a great homemade ice cream flavor too… hm maybe that'll be my next dairy-free ice cream recipe!
Ingredients:
The vanilla bean powder I use is THIS ONE. It's not cheap but Madagascar Vanilla Bean isn't cheap… but it's the best quality and taste you can find!
My favorite coconut milk is THIS ONE. You can buy it bulk from Amazon in cartons to avoid aluminum or BPA-lined cans.
The coconut water matters in the Matcha Latte.

I personally think Harmless Harvest is the best tasting coconut water. The cheaper ones in the cartons DO NOT TASTE LIKE COCONUT WATER. Anyone else feel that way? If it doesn't have to be refrigerated, I don't want it. Coconut water snob over here.