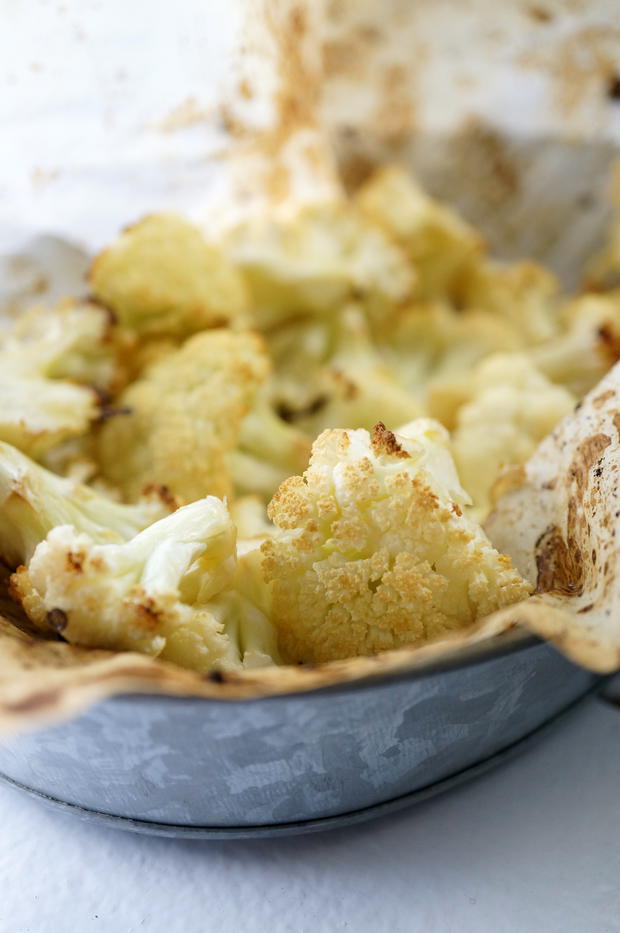 These addicting oven-roasted salt and vinegar cauliflower bites are Paleo, gluten-free, dairy-free and vegan! They make a delicious kid-friendly snack or side to any dinner menu!
I came up with these Salt & Vinegar Cauliflower Bites a few years ago! I was looking for a salt & vinegar flavored side dish that would satisfy my cravings for something pop-able.
While this recipe couldn't be easier, you'll love how the apple cider vinegar and sea salt combine to make roasted cauliflower a lot more interesting. I like to eat these as an afternoon snack (they remind me a a little bit of popcorn *shrug*) or serve them with just about any protein.
The truffle salt adds a ton of flavor to an otherwise very simple recipe. You only need four ingredients for this recipe. You can't beat simple and tasty!
WHAT YOU NEED FOR SALT & VINEGAR CAULIFLOWER BITES
Fresh organic cauliflower

Extra virgin olive oil

Apple cider vinegar

Truffle salt
HOW TO MAKE 4-INGREDIENT CAULIFLOWER BITES
Preheat oven to 425 degrees. Line a baking sheet with parchment paper.

Chop cauliflower into small even-sized florets, discarding the stems and leaves. Toss with the olive oil, vinegar, and salt on the baking sheet.

Roast for 18-20 minutes, tossing halfway through, until the cauliflower is a light golden brown in spots. Let cool a few minutes before eating with your hands for a fun afternoon snack!
If you don't have truffle salt, you can certainly use himalayan salt or sea salt. I would add some extra seasoning like pepper, garlic and onion powder to make up for the lost flavor.
LOOKING FOR OTHER SIMPLE AND HEALTHY SIDE DISHES?
Enjoy the recipe, and let me know what you think in the comments!
Salt & Vinegar Cauliflower Bites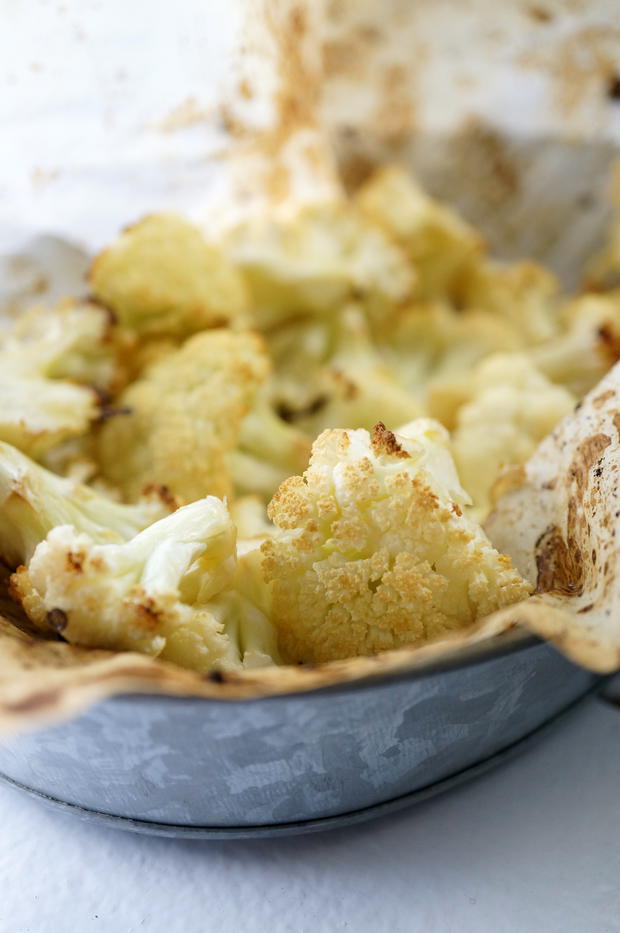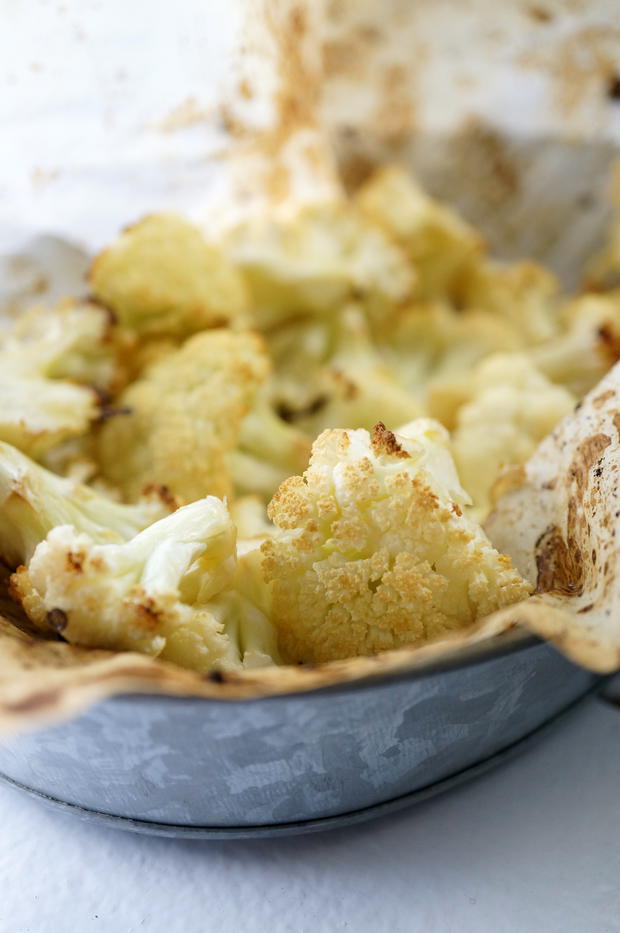 Ingredients
1 medium head cauliflower
1 tbsp olive oil
1 tbsp apple cider vinegar
1/2 tsp truffle salt
Directions
Preheat oven to 425 degrees. Line a baking sheet with parchment paper.
Chop cauliflower into small even-sized florets, discarding the stems and leaves. Toss with the olive oil, vinegar, and salt on the baking sheet.
Roast for 18-20 minutes, tossing halfway through, until the cauliflower is a light golden brown in spots. Let cool a few minutes before digging in (I like to use my hands with these!)