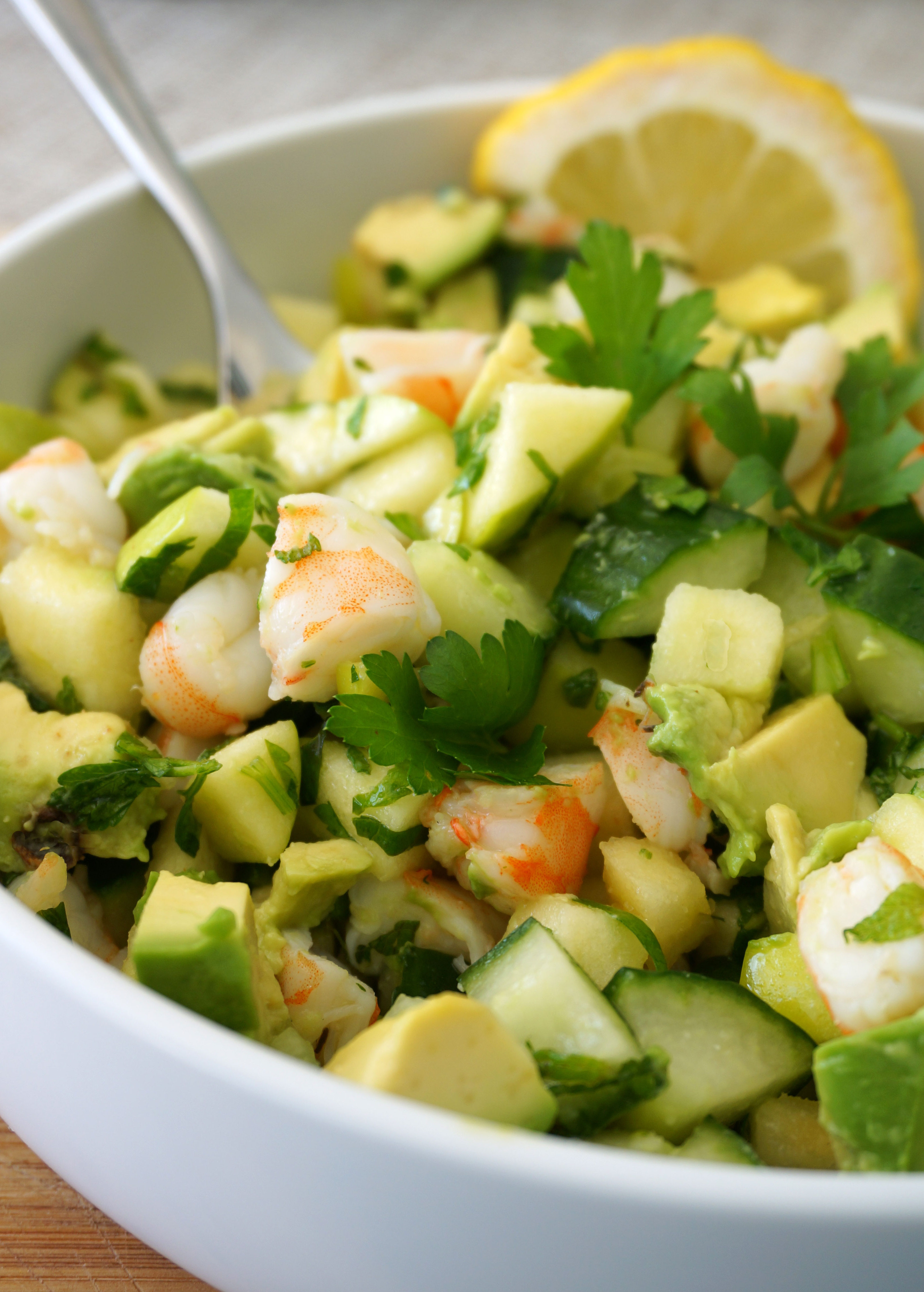 My newest guest post recipe on Autoimmune Paleo is a triple threat: simple to prepare, nutritious, and refreshing enough for a hot summer day. I envision myself lounging around on the pool deck in mid-July after a long day playing in the ocean, kicking back with a fizzy Kombucha, ceviche, and some plantain chips with guac! Does that not sound like perfection? Okay true perfection would be an ice cold lager, but that ain't happening.
To make this an even quicker preparation, find pre-cooked shrimp at your seafood counter. You could even grill the shrimp for added flavor. I would marinade them in some lime juice, olive oil and garlic beforehand for extra flavor!
So just how healthy is Shrimp Ceviche Salad?
Shrimp is rich in copper, selenium, omega-3's, and vitamin B12. I don't recommend making it a huge portion of your seafood budget because it's difficult to source wild-caught and sustainably caught shrimp these days. Sad face. They are often farmed and/or trolled, so chat with your local fish dude and ask him what your best option is!
Get the recipe for