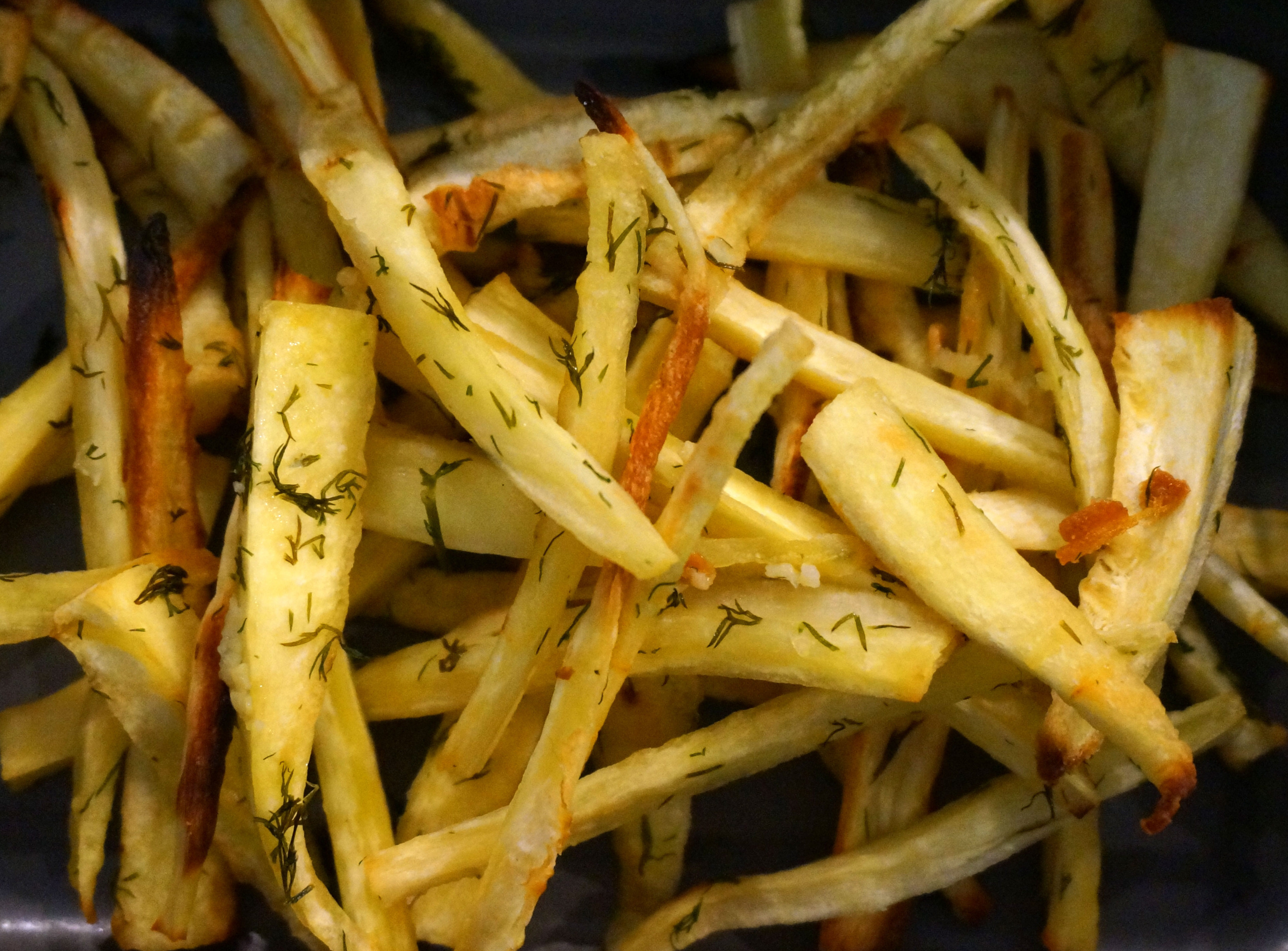 Wooh! This weekend was a friggin' blast. My twin sis got married to the perfect man, and I got to laugh, cry, and dance my way through the whole thing by her side. This was actually my first time being "in" a wedding as my friends tend to be the I-N-D-E-P-E-N-D-E-N-T type. I took a little break from cooking but now I'll be back at it as I start my new fieldwork rotation tomorrow, and meal prep is the only way I survive the Monday-Friday.
I fed these Garlic-Dill Parnsip Fries to my family as we lazed around all Sunday with our post-wedding hangovers (mine was the sleep-deprived variety). As weird as it sounds, it feels so good to be sore all over from dancing for hours on end. I haven't had nearly enough fun in my life since the start of this Hashi's flare, and I'm the type of gal that would rather be enjoying life than worrying about my health. I have a feeling most of you are that way too…
We had the best brunch this morning at Cassis in downtown St. Pete… unlimited and it was super easy to stick to Paleo and AIP. I had oysters, crab leg, bacon, honey ham, fruit salad, and roasted beets. I was sad when showed up and realized it was a $40 buffet and almost didn't get a plate because I assumed all I would be able to eat was fruit. Such a pleasant surprise! We are going to go back for Mother's Day brunch so we can do it right this time (right = 2 plates).
Garlic-Dill Parsnip Fries 
Serves 2-4 | Prep Time 10 minutes | Cook Time 35 minutes
1 lbs parsnips, peeled
1 T coconut oil, melted
3 garlic cloves, crushed
1 T chopped dill, tightly packed
½ tsp sea salt
1. Slice parsnips into fries 2 inches in length and 1/3 inch wide. Place parsnip fries on a large baking sheet with parchment paper.
2. Whisk together remaining ingredients in a small bowl. Pour over fries and toss to coat.
3. Bake at 375 degrees for 25 minutes. Flip fries and Increase oven temperature to 450 degrees and bake for another 10 minutes.