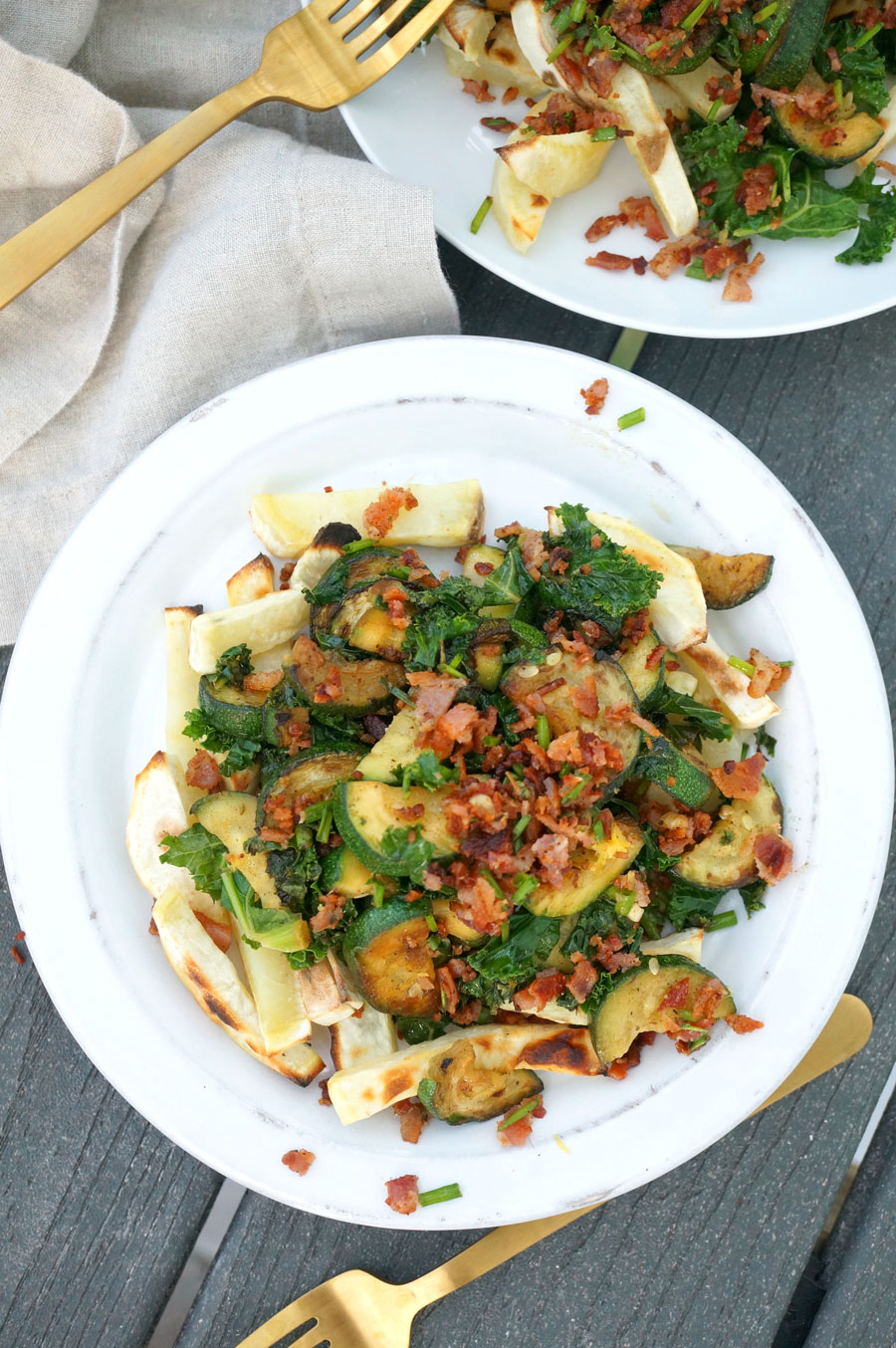 The question here isn't "Why would you eat fries for breakfast?" It's "Why the heck not?"
These Paleo AIP Whole30 Breakfast Fries with Bacon-Chive Crumble came about on a Sunday morning. I wanted a hearty breakfast full of veggies and bacon, but I didn't want ANOTHER skillet. I do a lot of skillets. No more skillets. JK made one today.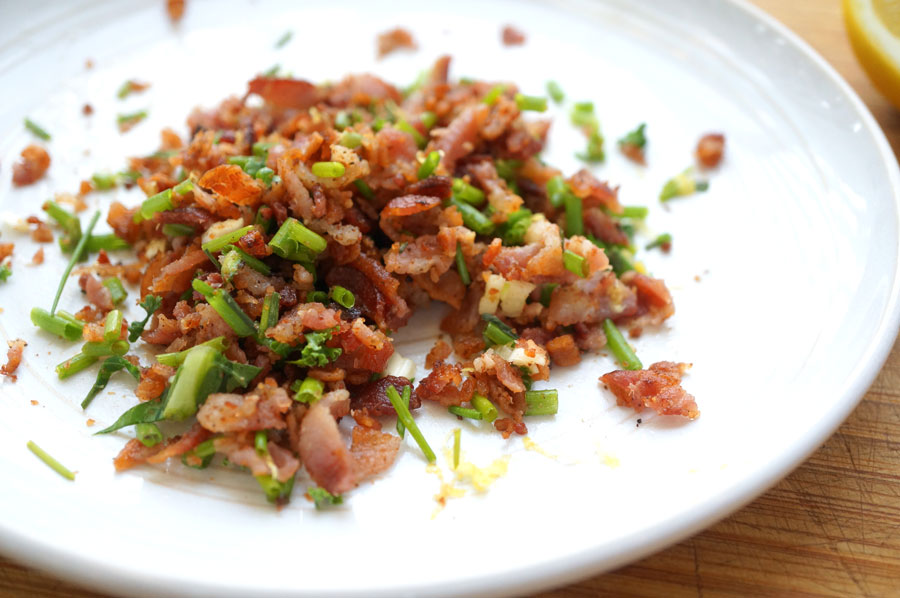 These loaded sweet potato fries could be eaten any time of the day. What makes them really special is the savory, salty bacon-chive crumble that is flavored with lemon & garlic! It makes all the flavors here pop so you're not just eating a pile of boring vegetables.
You can find this recipe over on Autoimmune Wellness where I am a monthly recipe contributor!
Looking for more Paleo fries? Check these out!