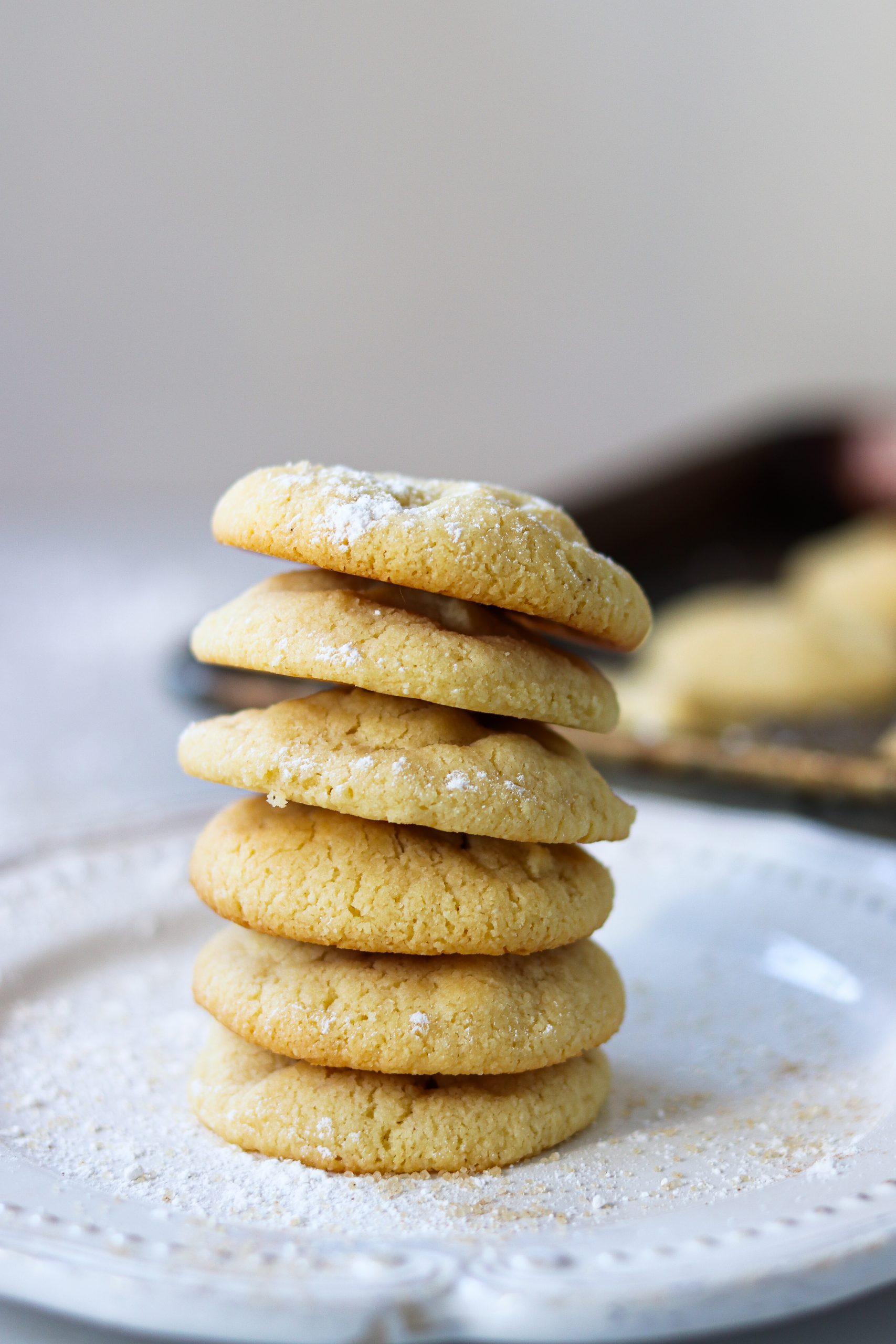 These grain-free butter cookies are tender with a light vanilla-almond scent and moist crumb. Plan ahead – you let the dough sit overnight to hydrate for the most tender, melt-in-your-mouth cookies!
I realized we're only two weeks away from Christmas, and I hadn't gotten a cookie recipe on the website. What kind of half-arse food blogger do I think I am?
When it comes to Christmas cookies, I always enjoy the classics the most. Something about the nostalgia and simplicity – the many childhood occasions and the many people who all magically know all the same recipes. I just find a tray of Peanut Butter Blossoms around the holiday so very comforting.
These grain-free butter cookies are absolutely divine! The crumb is so moist, tender, and buttery – you'll actually be able to stop at just one, they're that satisfying and rich – but not overly sweet.
You need to plan ahead for these cookies – I allow the dough to sit in the fridge overnight to hydrate. Hydrating cookie dough allows the delicious softened butter to be absorbed into the almond flour and coconut flour for that melt-in-your-mouth texture.
Need these cookies for Christmas morning? Just whip up this easy, low-ingredient dough in the afternoon or evening on Christmas Eve, and quickly roll the dough and bake in the morning!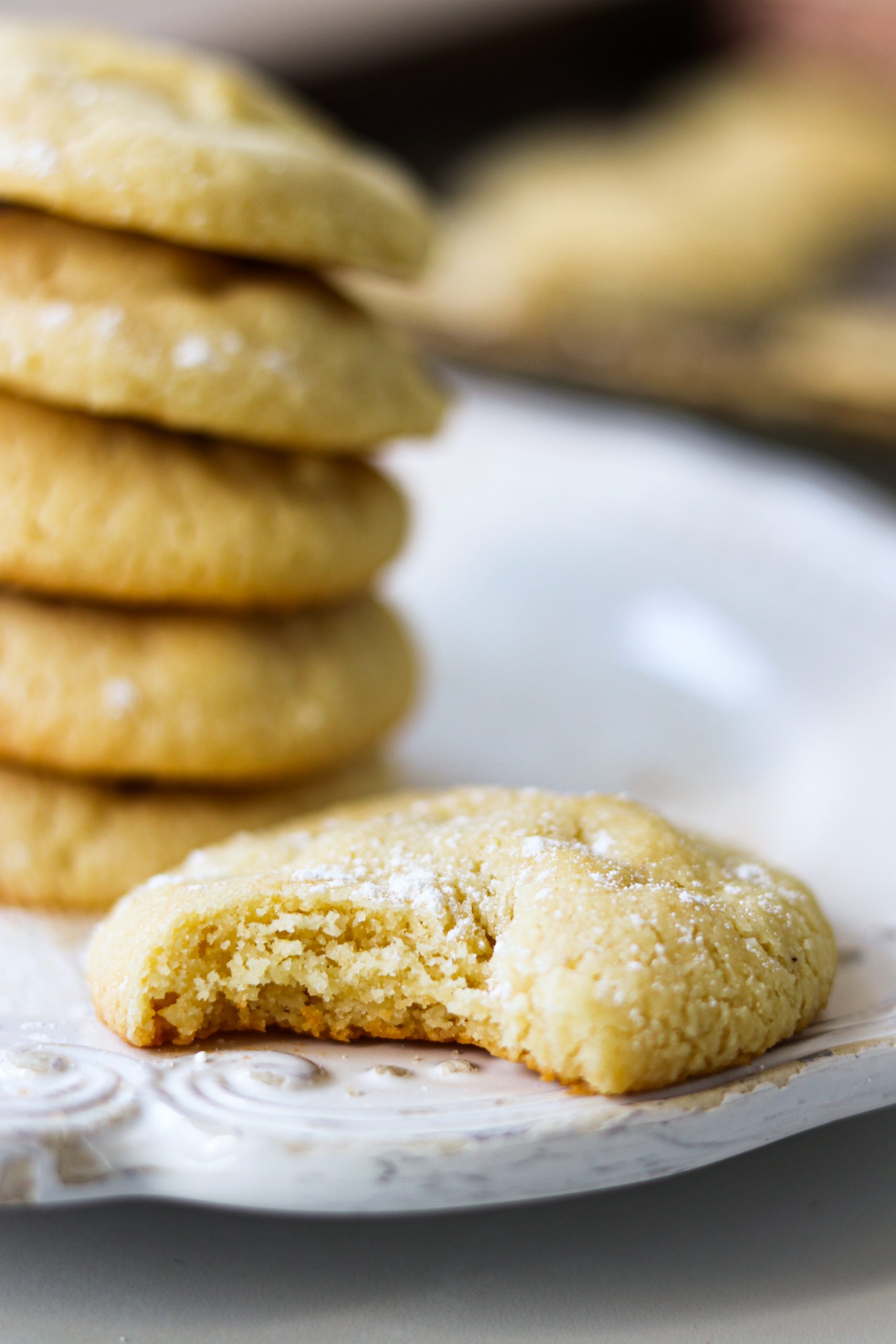 What's in these Grain-Free Butter Cookies: 
Unsalted Butter – I like to use pastured or grass-fed butter for nutrient density. Vital Farms and Kerrygold are both easy to find!
Powdered Organic Sugar – No substitutions here! You need this finely milled powdered sugar for the correct cookie texture. I use Wholesome Brand, which you can find in the baking aisle of many grocery stores. It uses organic powdered sugar and organic tapioca starch (instead of corn starch) to keep these cookies corn-free.
Fine Almond Flour – Bob's Red Mill is always my go-to and almond flour's sweetness and nuttiness lend well to Christmas Cookie making! Do NOT use almond meal or your cookies will be gritty.
Coconut Flour – usually coconut flour creates a very dry, crumble cookie but by hydrating it overnight with all that wonderful butter, you avoid this! Always measure coconut flour with a light hand and do not pack it into your measuring spoon.
Vanilla and Almond Extract – for a richer, sweeter flavor – don't leave these out!
Salt
If you're looking for a couple other Grain-Free Christmas Cookie options, check out the following: 
Tigernut Chocolate Chip Cookies (taste like Nestle Tollhouse)
Soft Sugar Cookies made with almond flour
Sea Salt Dark Chocolate Cookies
Maple Butter Cranberry Bark – not a cookie but allergen-free
Happy Holidays to you all – I hope these cookies make it to your family's festivities this year!

[simple-recipe:9847a]