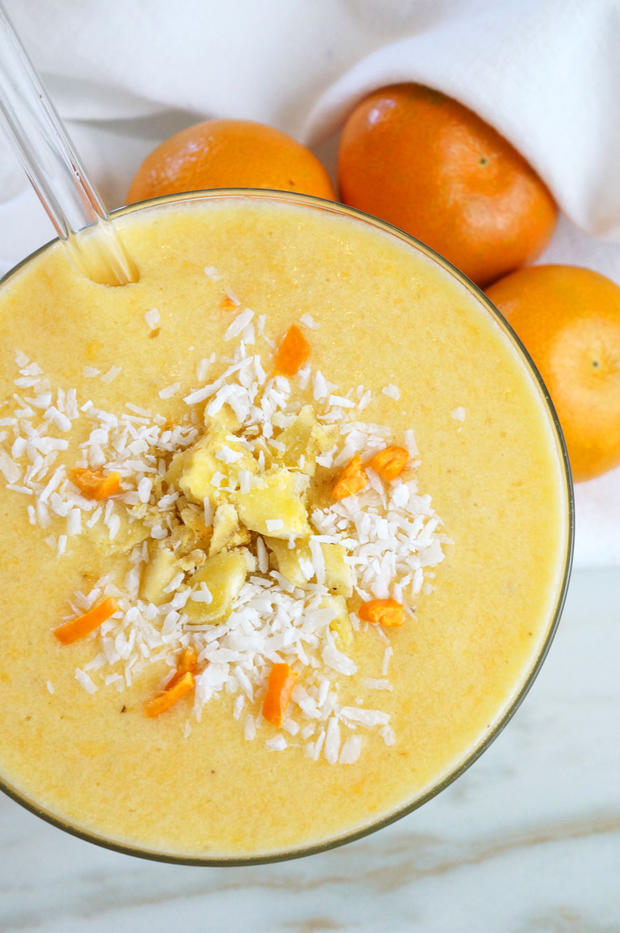 The question I get asked the most about the autoimmune protocol is, "What do I eat for breakfast!?" Inevitably, my answer is always bacon and leftovers from dinner. There's a fifty percent chance the questioner will frown at me with that answer. Some of us just don't like leftovers in the morning. My husband is included in this curious subsect of the population who must eat traditional breakfast food before 11am. Even if he skips breakfast and we go out for lunch, he will STILL order breakfast. It bugs me to death when it's 1 pm, and he's asking if there are still breakfast tacos on the menu. Eat your dang lunch and move on with your day, man!
Nothing like a harmless marriage rant to start off a blog post. Now bacon, breakfast sausage, and hashes are all allowed on the autoimmune protocol, but sometimes our tongues don't want to taste the savory first thing in the morning. For me, if my morning starts early enough and I have to be somewhere by 9 am, I really am less likely to go for a big savory breakfast. If I exercise in the morning (yeah, right) on the other hand, then I will include animal protein on my morning plate. But the majority of my mornings, especially during pregnancy, are for the palatable, quick, easy, and nourishing. 
I start my morning with a large glass of room temperature water and a small mug of warm lemon water to get hydrated right away. Then I make my husband his sausage & eggs and protein smoothie (pea protein – ew) and brew a French press. Some days I have a cup, others I don't. I just go by my mood. So far I've had 3 beverages then. After I clean up his breakfast, I make my own smoothie. It invariably contains banana, a dark leafy green, avocado, cucumber, and some berries with collagen. But there have been MANY mornings I craving orange juice to no end during my pregnancy! I am not going to taint a delicious orange smoothie with greens just for the sake of it. So no greens here! Eat some later!
This smoothie does contain a hefty scoop of collagen protein which you can always add more of if you want to brave the risk of having your smoothie taste like animal. VITAL PROTEINS is the best pasture-raised, grass fed collagen protein on the market that I have found. I switched over from Great Lakes last year and have never looked back. A large canister lasts me f-o-r-e-v-e-r and I even got my MIL on the collagen train. She said she noticed a difference in joint pain after just one container and ordered a second immediately!
So what are the benefits of being on the Collagen Train? Frequent inclusion of collagen in the diet has positive effects on metabolism, bone growth, joint health, gut repair, and digestion!
To up the benefits of this smoothie, I wanted to include a good dose of citrus! Citrus is, in my opinion, not given enough credit in the healthsphere. It is not only high in vitamin C but also in folate and thiamin, as well as rich in flavonoids which are antioxidants that can neutralize the bad effects of oxidation in the body. Banana and coconut give this smoothie a creamy texture while providing additional nutrients, so eat up folks! Fruit can and always will be considered a health food in my book, and it certainly has its place in a healing anti-inflammatory diet!
Remember those Orange Julius smoothies? These are SO much better!
Print Healing Orange Cream Smoothie
Author:

Prep Time:

5 minutes

Cook Time:

0 minutes

Total Time:

5 minutes

Yield:

1

1

x
---
Scale
Ingredients
1

medium banana, refrigerated whole or chopped and frozen

1

medium Navel orange, peel and pith removed with a knife

2

small Cuties, Halos, mandarins, clementines, or tangerines, peeled and segmented

1/2 cup

filtered water

3 tablespoons

coconut cream

1

scoop Vital Proteins Collagen Peptides

1/4 teaspoon

vanilla extract or vanilla powder for AIP

1/8 teaspoon

sea salt
Garnish optional: orange zest, shredded coconut, crushed unsweetened banana chips
---
Instructions
Blend all ingredients together in a Vitamix until smooth. Top with garnishes!
---
---