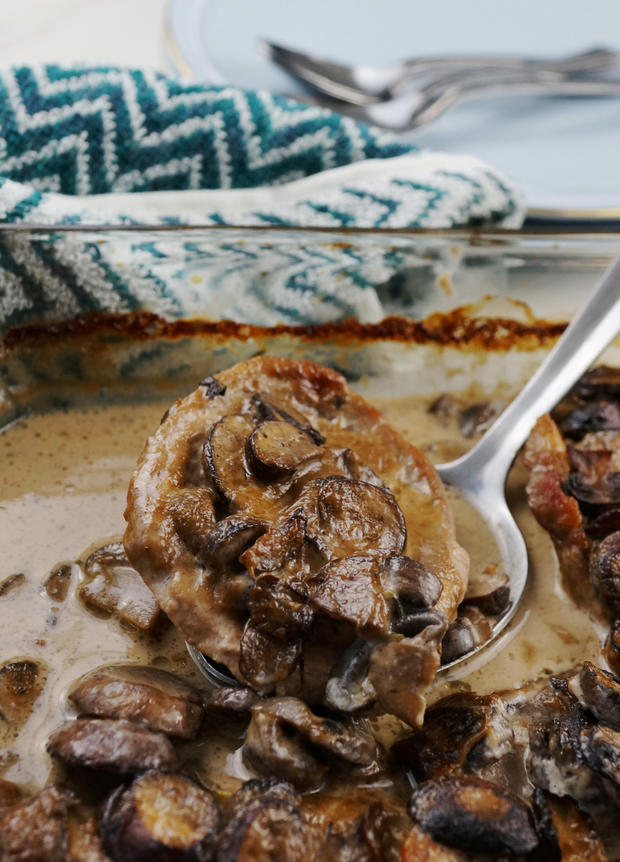 I had a super busy summer as I recipe developed for The Healing Kitchen most days of the week for hours and hours on end. By the end of the day, I wasn't interested in the recipes I had tested 3 times in a row, but I still needed to eat a sit-down dinner like a normal human. I started to make some affordable casserole style dishes that I could eat a couple days in a row in between recipe testing. This Mushroom & Pork Casserole is very flavorful and creamy. Usually you would only want to cook pork cutlets for a brief amount of time but when submerged in a mushroom sauce, the cutlets become nice and tender. You can likely use coconut milk in this recipe rather than coconut cream , but I have not tried this adaptation. 
I'm busy packing up my apartment in Chicago this week! I'm happy to leave our sublet here. Creating 175 recipes in a 20 square foot 1960's kitchen was challenging. I can't wait to start cooking in my new kitchen soon!
Creamy, savory mushroom and pork make for the new family-favorite casserole!
Creamy Mushroom & Pork Casserole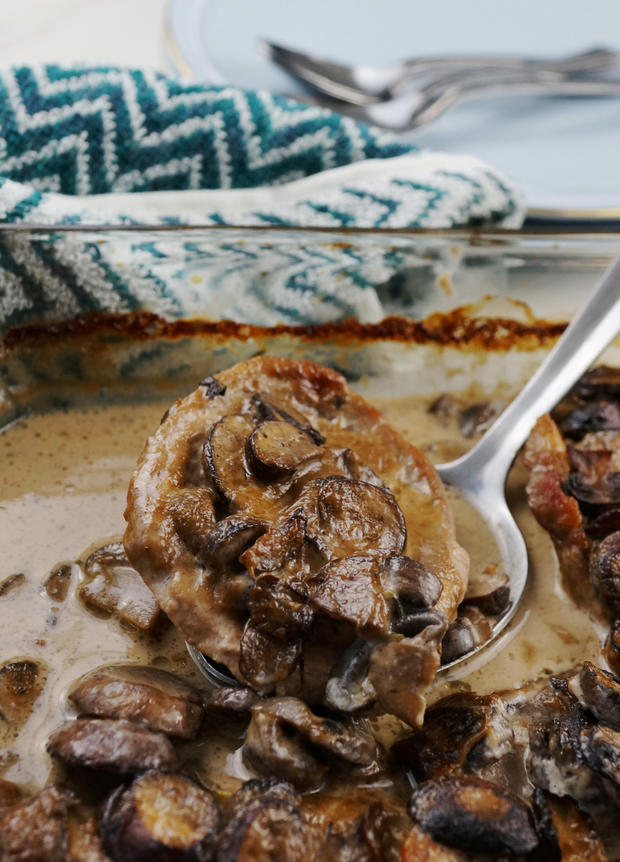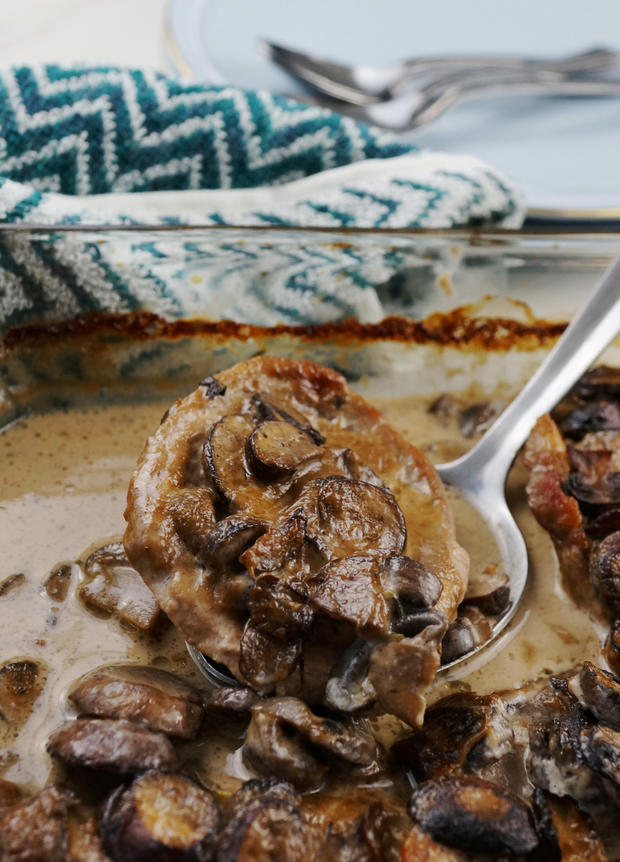 Ingredients
Directions
Make Ahead: Prepare the casserole up through step 2 and store covered in the refrigerator overnight or in a freezer-safe container for up to 3 months.  pan>
Store & Reheat: Cover casserole dish with foil once cooled and store in the refrigerator for up to 3 days or in the freezer for up to 3 months.  pan>