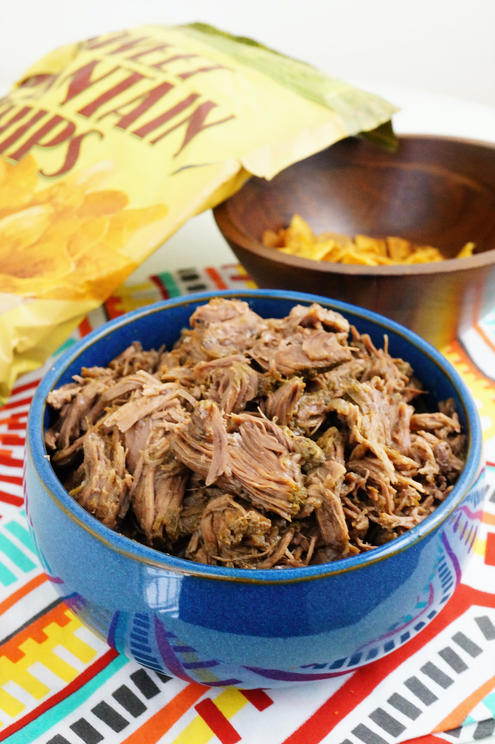 Can't stop Instant Potting. It is my life. Well, not my life, since it takes up a marginal portion of it, but it saves my life. I got a beautiful pastured grass fed chuck roast the other day. It was almost too pretty to turn into a pile of shredded brown meat, but I pulled through and did it.
This is a heavily spiced recipe and not shy on flavor. If you aren't a giant fan of cloves, you can cut those down to 3 but don't leave them out completely. I served this two ways. For me, over cauliflower rice with cucumber-avocado salsa, and diced mangos with lime juice. For my husband, over tortilla chips with the same salsa and extra avocado. It really works for any season of the year even though it uses a hefty dose of Caribbean-inspired spices. Just switch up the sides!
If you're still in the dead of winter (ahem, Canada) then serve it over mashed cauliflower. My favorite way to get the creamiest and thickest mashed cauliflower is to steam the cauliflower florets until tender, transfer to my Vitamix, and puree with a load of truffle salt. I do not add any liquid. That is when you achieve cauliflower puddle puree. That happened the first time my mom made mashed cauliflower for company at Christmas 3 years ago 🙁 Speaking of cauliflower, have you tried the new frozen grilled cauliflower from Trader Joe's?
It's not organic, so take your "risks" there, but it's super delicious and makes a really easy side. We honestly can't afford to buy 100% organic vegetables 100% of the time, so I do my best t buy 75% organic for the things that matter most to me and then the rest (bananas, avocados, mangos, oranges) I don't worry about so much. Simply spiced but full of flavor! No nigthshades here which makes this easy, anti-inflammatory shredded beef an easy choice for a weeknight AIP meal!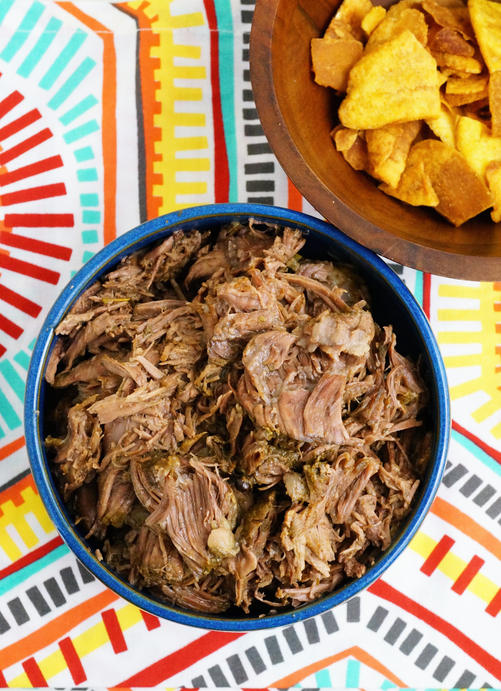 Instant Pot Caribbean Spiced Shredded Beef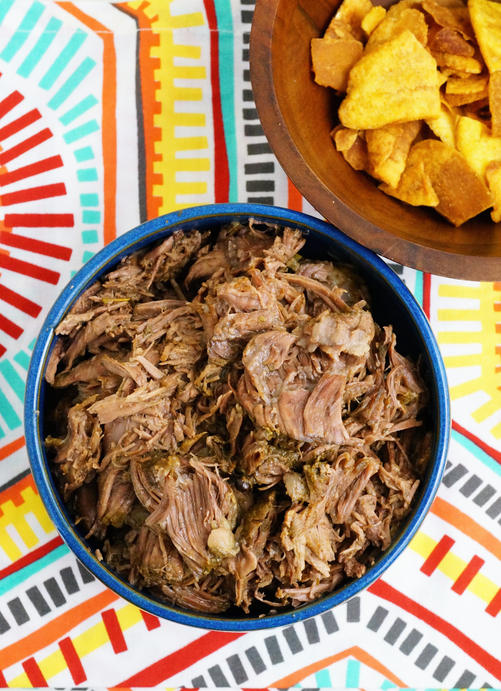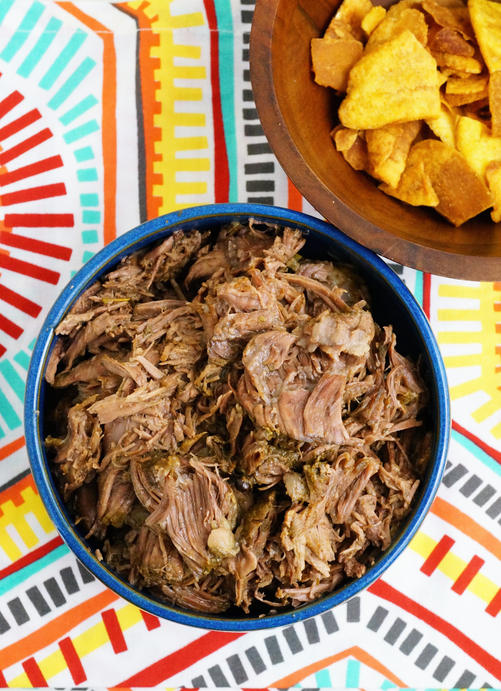 Ingredients
Directions
Whisk together all of the seasonings except the whole cloves. Rub evenly overly all sides of the chuck roast. Stick the whole cloves into the chuck roast and place roast in your Instant Pot insert. pan>

Pour water around (not on top) of the roast. pan>

Set the manual pressure setting timer for 90 minutes. Let vent naturally when the timer expires. pan>

Transfer the chuck roast to a serving dish and shred with two forks. Pour some of the juices from the pot over the shredded beef. pan>

Serve the beef with avocado, red onion, cilantro, and cauliflower rice for a Caribbean-inspired taco bowl. pan>