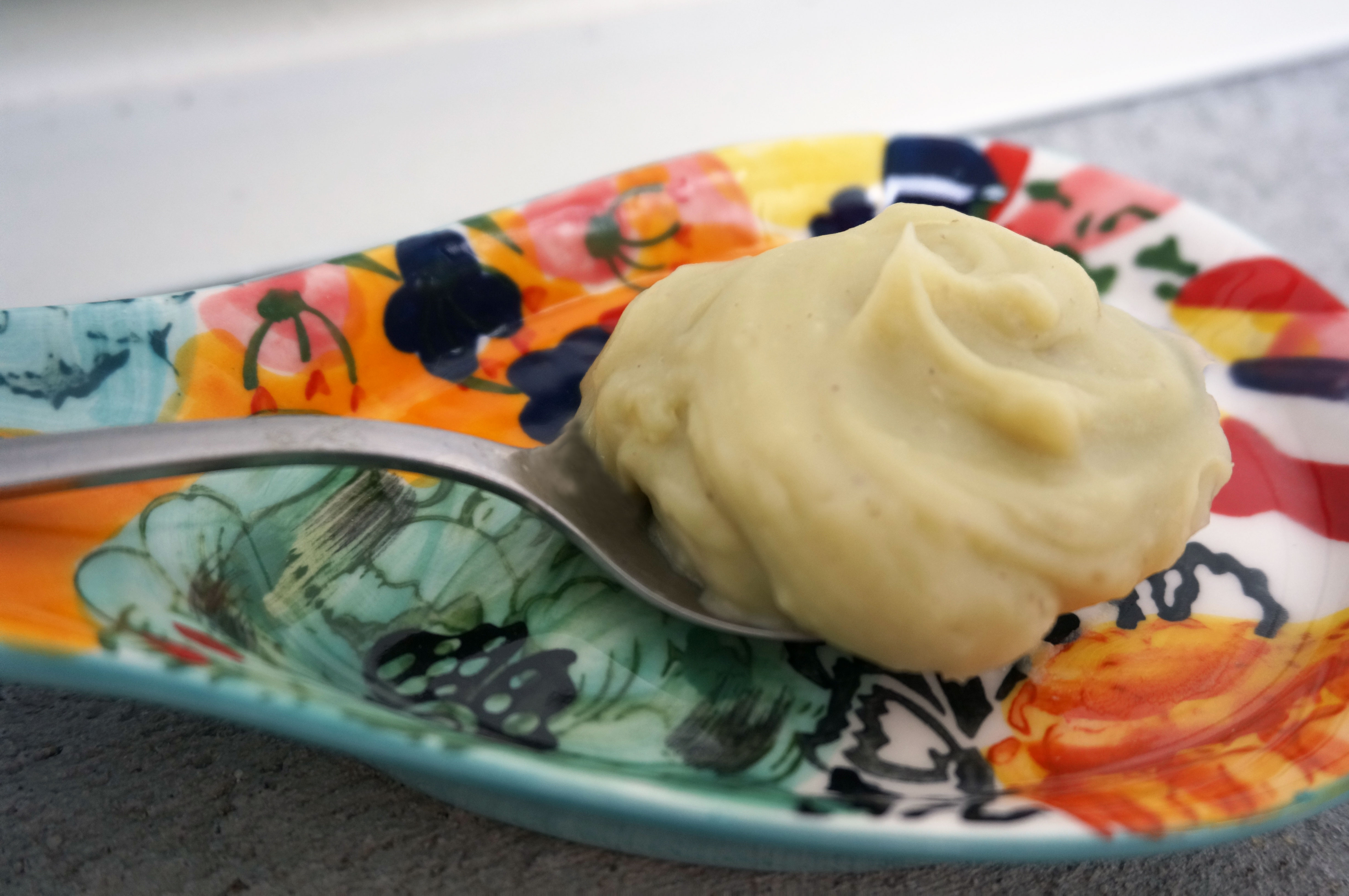 I cannot take full credit for this recipe because it was 100% inspired by an insane 3-course meal cooked by The Paleo Mom this weekend. It was a belated Valentine's dinner party that had been postponed a few weeks. We joked it was Ballantyne's Day after being served the schmanciest home-cooked meal I've ever had! Sarah is SO talented and any home cook could learn a ton from watching her for just one evening.
On the menu was…
Asparagus | Seared Scallops | Sturgeon Caviar (told you she fancy!)
Lamb | Blood Orange-Red Wine Reduction | Wilted Greens, Pork Belly & Pomegranate Salad | Celeriac Puree (the inspiration)
Plantain Pancake Stack | Honey-Sweetened Chocolate Ganache | Coconut Whip | Organic Strawberries
Sarah should obviously be telling chefs across America, "Paleo, what up!" and consulting with Jean Georges. In between books, podcasts, business meetings, seminars, mom duties, wifely thangs, and running multiple companies.
For this recipe, I suggest using an Instant Pot if you have one to get the silkiest puree, but what is even more important is a properly flavored bone broth. I used a beef broth cooked from large grassfed marrow bones in my Instant Pot for 90 minutes with a big handful of elephant garlic. A high-powered blender like a Blendtec or a Vitamix is going to yield the best result but a good food processor can work just fine if you do not have either of those products!
Silky Sweet Potato Puree [AIP-Friendly/Whole30]
Serves 6 | Ready in 15-20 minutes
2 lbs white sweet potatoes, peeled and chopped into 1-inch cubes
1 1/2 cups beef or pork bone broth
1/2 tsp sea salt
1. Place sweet potatoes and bone broth in your Instant Pot. Set timer to 10 minutes and let pressure cook until potatoes easily break apart with a fork. Alternatively, you can steam the sweet potatoes by placing them in a steamer basket fitted in a pot with the bone broth. Bring to a low boil, cover with a lid, and let the sweet potatoes steam cook for 15 minutes.
2. Pour sweet potatoes, broth, and sea salt into Vitamix, Blendtec, or food processor. Blend on medium speed for at least 30 seconds until a very silky puree has formed.
3. Serve with your favorite prepared meat or seafood dish!