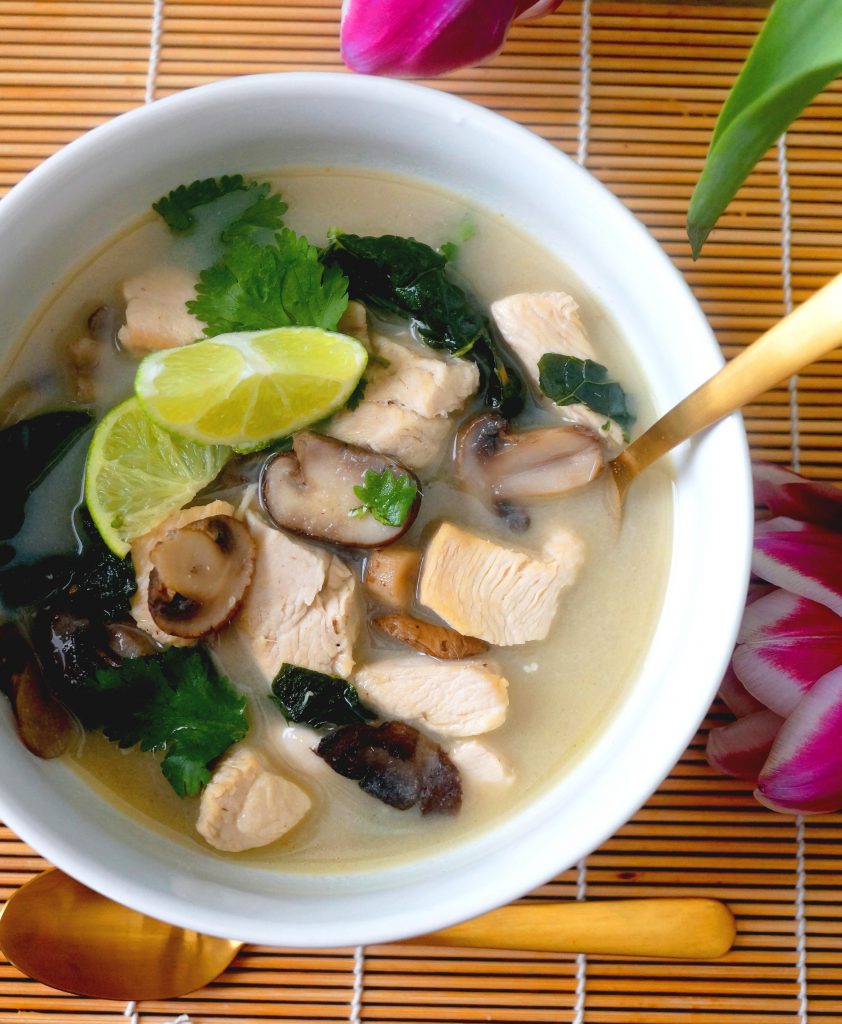 Authentic Thai Lemongrass Chicken Soup is my new recipe from the BRAND NEW Freezer Cooking for the AIP ebook!
This ebook contains 123 AIP + FREEZER-READY recipes from over 30 bloggers! You'll get freezing, storing and reheating instructions for every recipe.
*  73 recipes were created specifically for this ebook – you won't find them anywhere else!
* Chapters include: Breakfast, Appetizers, Snacks, Soups, Stew, Casseroles, Mains, Sides & Desserts (everyone's favorite!)
* I'm even sharing recipes from The Healing Kitchen that have been adapted for freezer cooking!
*Make ahead meals for the whole family! This book would be great for busy moms, batch-cooking before baby arrives, working singles, frenzied families & those that like grab & go options!
ENTER THE GIVEAWAY (DETAILS BELOW!)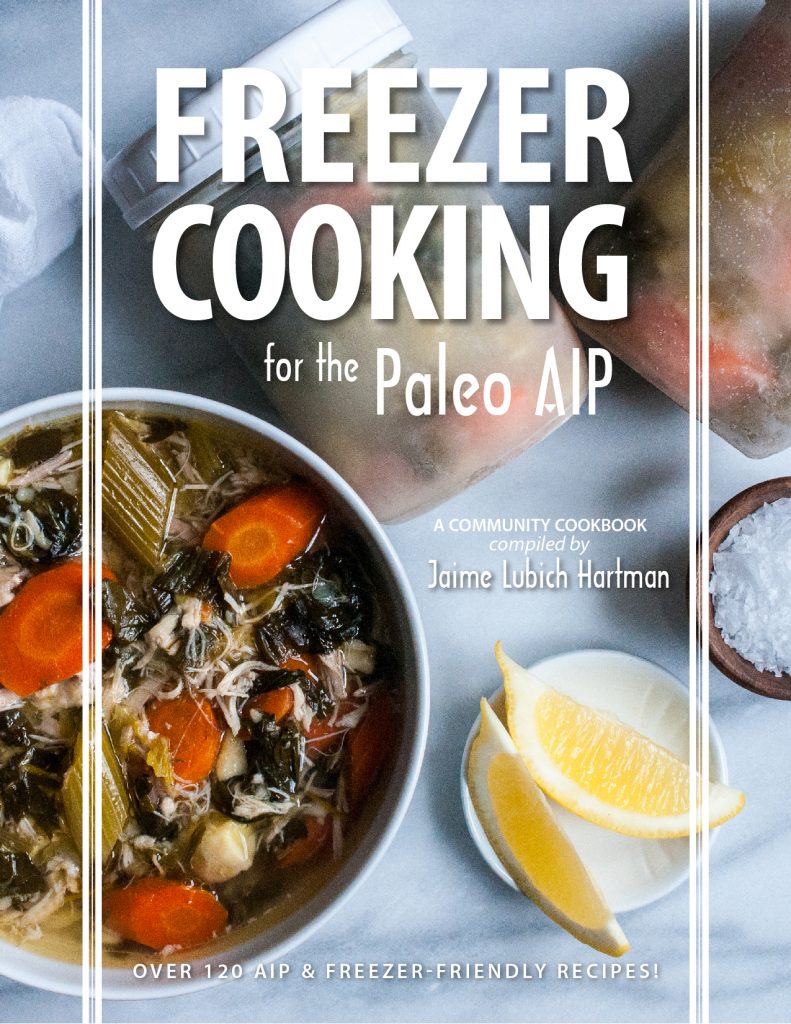 ---
Some of my favorite exclusive recipes from Freezer Cooking for the AIP include my Thai Lemongrass Chicken Soup which I'm sharing with you below… as well as:
+
Chicken & Herb Dumpling Hot Dish
recipe & photo by Jaime Hartman of Gutsy by Nature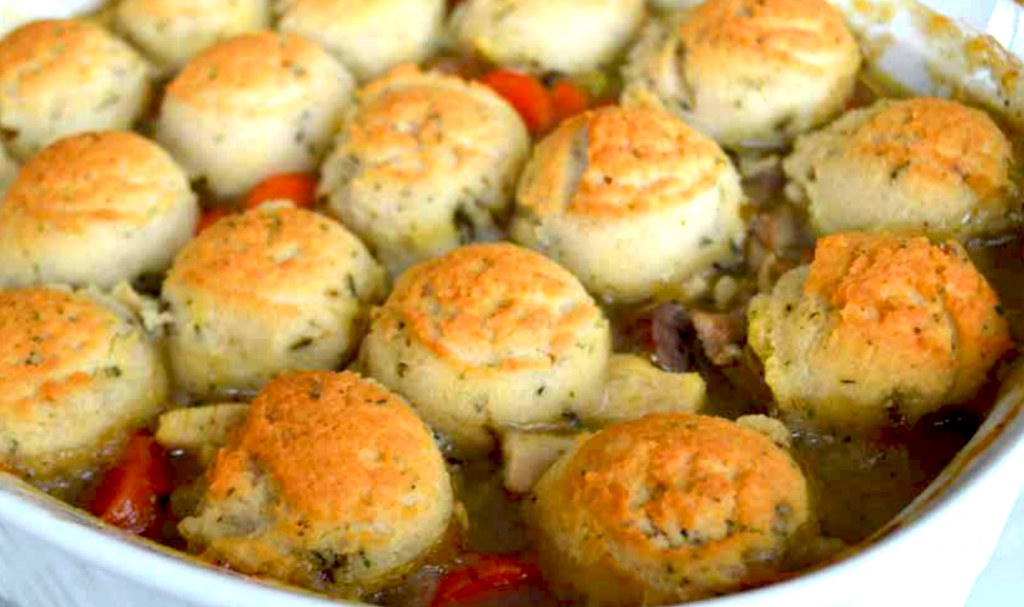 Creamy Beef & Rice Casserole
recipe & photo by Cristina Curp of Castaway Kitchen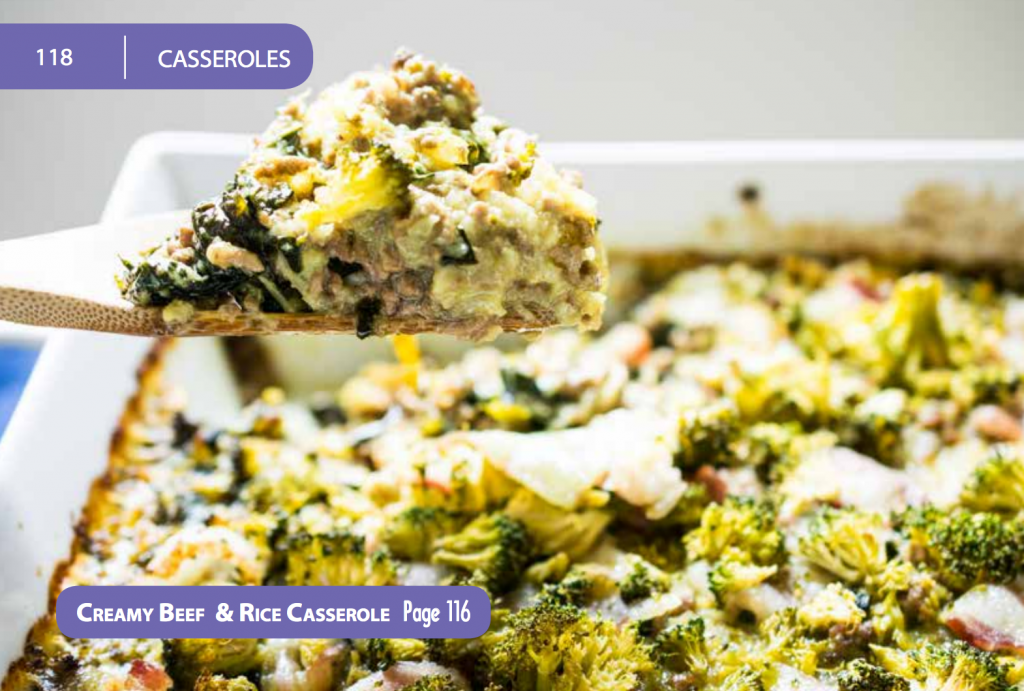 An AIP take on Hail Merry Snacks…
"Be Merry" Strawberry & Dark Carob Tarts
recipe and photo by Andrea Wycoff of Forest & Fauna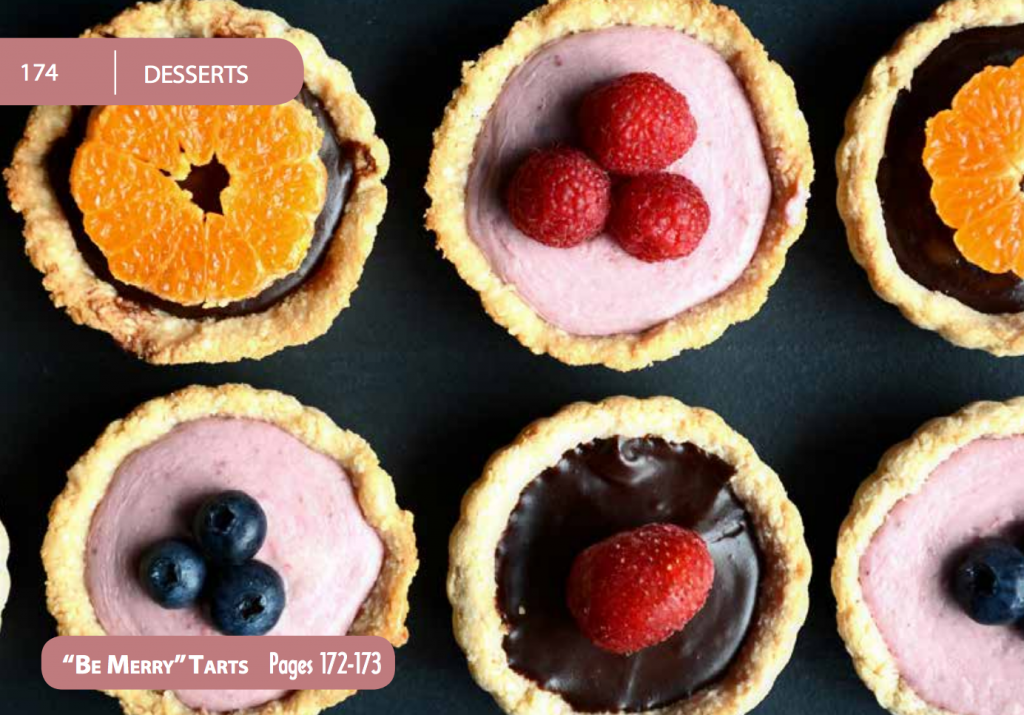 Orange Pork Meatballs with Red Cabbage
recipe & photo by Kristina Risola of Food & Sunshine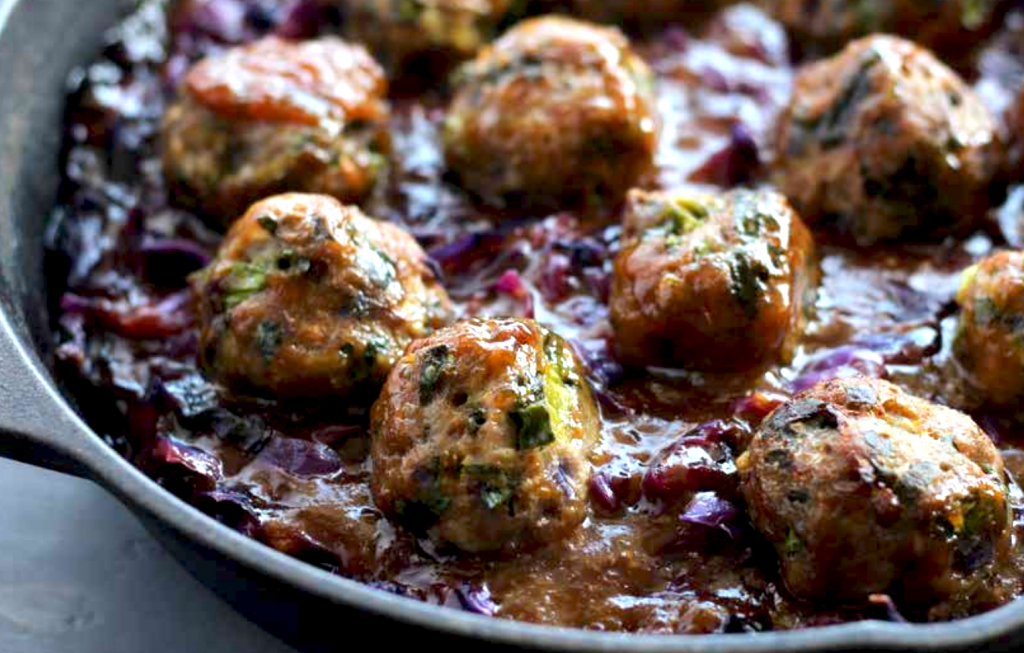 Garlic Balsamic Beef
recipe & photo by Laura Vein of Sweet Treats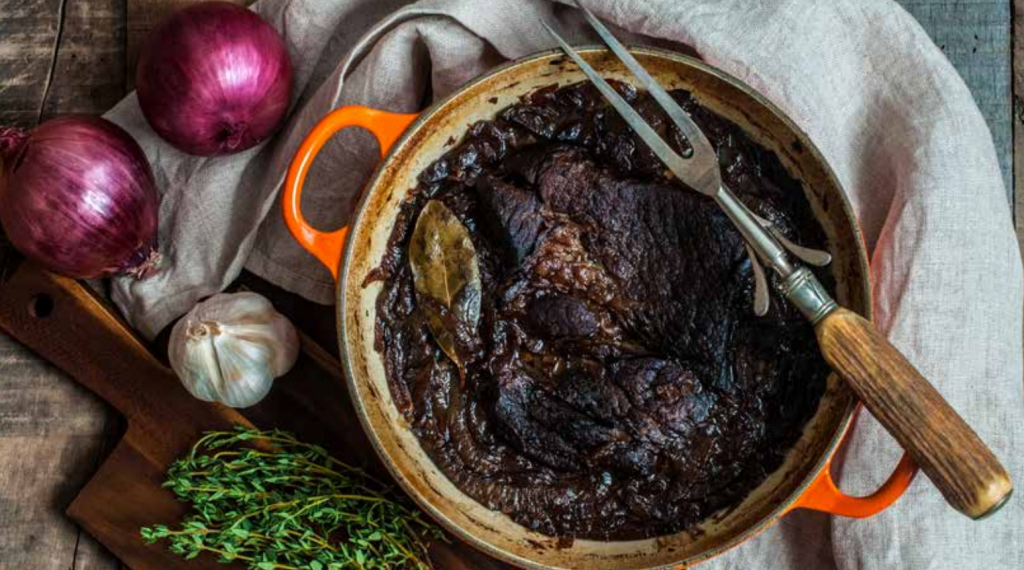 ---
GIVEAWAY DETAILS!
ENTER NOW UNTIL OCTOBER 9TH, 2017 TO WIN OVER $900 OF AIP PRIZES!
A $250 gift certificate to fill your freezer with gourmet frozen meals from Paleo On the Go

A Hot Logic Mini Deluxe with Pyrex and Car Adapter ($70 value) to heat your frozen meals anywhere

Curated bundles of AIP-compliant food products from ShopAIP

The Starter Kit ($63 value)

Baker's Dream ($61 value)

Snack Attack ($68 value)

Savor the Flavor ($61 value)

A full free year subscription to Autoimmune Strong ($180 value)

Free membership to AIP Batch Cook ($47 value)

The Autoimmune Paleo Cookbook by Mickey Trescott ($35 value)

The Phoenix Helix ebook collection by Eileen Laird ($45 value)
Thai Lemongrass Chicken Soup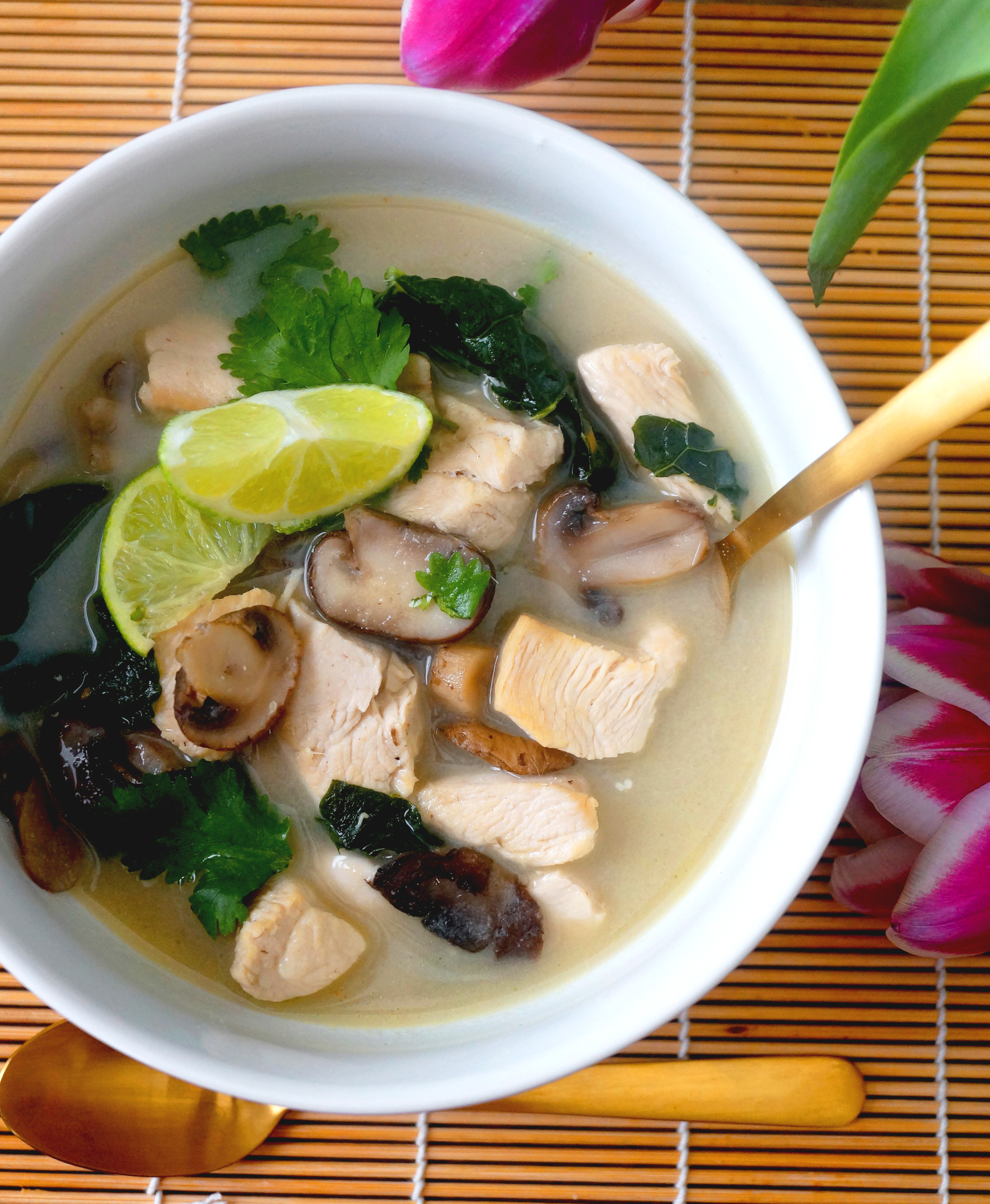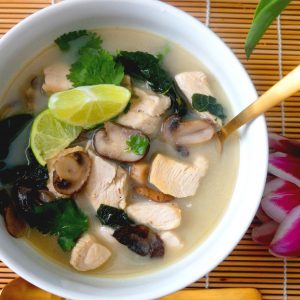 Ingredients
1 13.5-ounce can coconut milk
1 lemongrass stalk, chopped
1 tablespoon chopped garlic
2-inch piece ginger, peeled and chopped
1 1/2 cups chicken broth
2-inch piece dried galangal
2 teaspoon fish sauce
1 teaspoon ground ginger
1/2 teaspoon sea salt
1 pound chicken breast, chopped into 1/2-inch pieces
8 ounces sliced mushrooms
2 cups thinly sliced kale leaves
Lime juice, to taste
Ingredients for serving: Chopped cilantro
Directions
Preparation
Blend coconut milk, lemongrass, garlic, and ginger until smooth using a high-speed blender. Transfer to a large saucepan or stockpot along with the chicken broth, galangal, fish sauce and sea salt. pan>
3. Remove from heat and stir in lime juice.pan>
Freezing
Transfer soup to large glass container and refrigerate loosely covered until cool. Seal with a lid and place in the freezer for up to 3 months. pan>
Serving
Allow soup to thaw overnight in the refrigerator. pan>

Heat in a saucepan over medium-low heat until warm. pan>

Garnish with chopped cilantro. pan>
Recipe Notes