These Gluten-Free and Paleo-Friendly Lemon Poppyseed Cookies couldn't be easier to make. They feature grain-free almond flour, grassfed butter, maple syrup, three extracts, grated lemon zest and poppy seeds.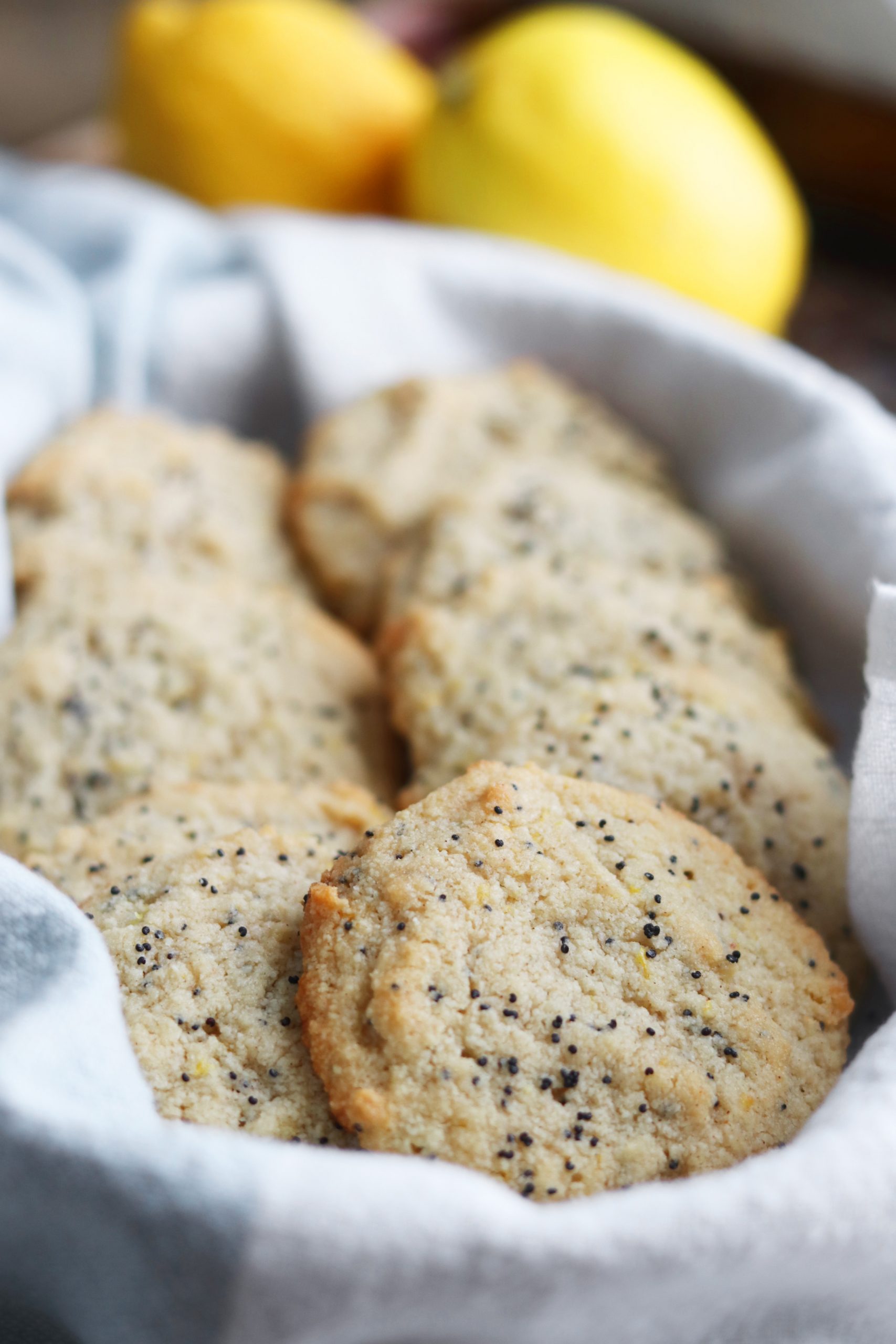 Mother's Day is coming up in this weekend, and for some reason I always think LEMON for Mother's Day. Maybe because it's springtime, maybe because every mom I know loves all thing lemon. I nailed these cookies on the first go, but continued to test them three more times, varying the amount of lemon, almond and vanilla extract I used.
If you're a lemon lover, you will be in Heaven with these moist, chewy Lemon Poppy Seed Cookies. They are brightly flavored with just enough sweetness from the maple syrup and richness from the grassfed butter (I use Kerrygold).
Here's what you need for Gluten Free Lemon Poppy Seed Cookies:
Almond Flour: Finely milled is best.
Maple Syrup: I much prefer the flavor of maple to honey in most baked goods.
Lemon, Almond and Vanilla Extract: You can find these in the baking aisle of any grocer, and yes organic exists!
Grassfed Butter: Use softened or room temperature unsalted butter. You can try subbing softened (but not melted) coconut oil, palm shortening or unsalted ghee too. The texture will vary, but it should work!
Ground cinnamon and sea salt 
Grated Lemon Zest: You will use a microplane grater or zester to finely grate the zest from one large lemon.

A few years ago for Mother's Day, I made these Lemon Poppy Seed Waffles. They are grain-free, dairy-free, egg-free AND nut-free. If you want go all out on Sunday (or any day), you could make both, but if I had to choose these cookies would win.
I polled my Instagram community, and you all said you prefer chewy cookies to crispy cookies. These have a chewy but delicate and buttery texture. I find the lemon flavor develops over the day, and they're even better the next day! That's pretty rare for a cookie. With one of my batches, I made Lemon Caramel Cookie Sandwiches, and O.M.G. I'll include the instructions for those here.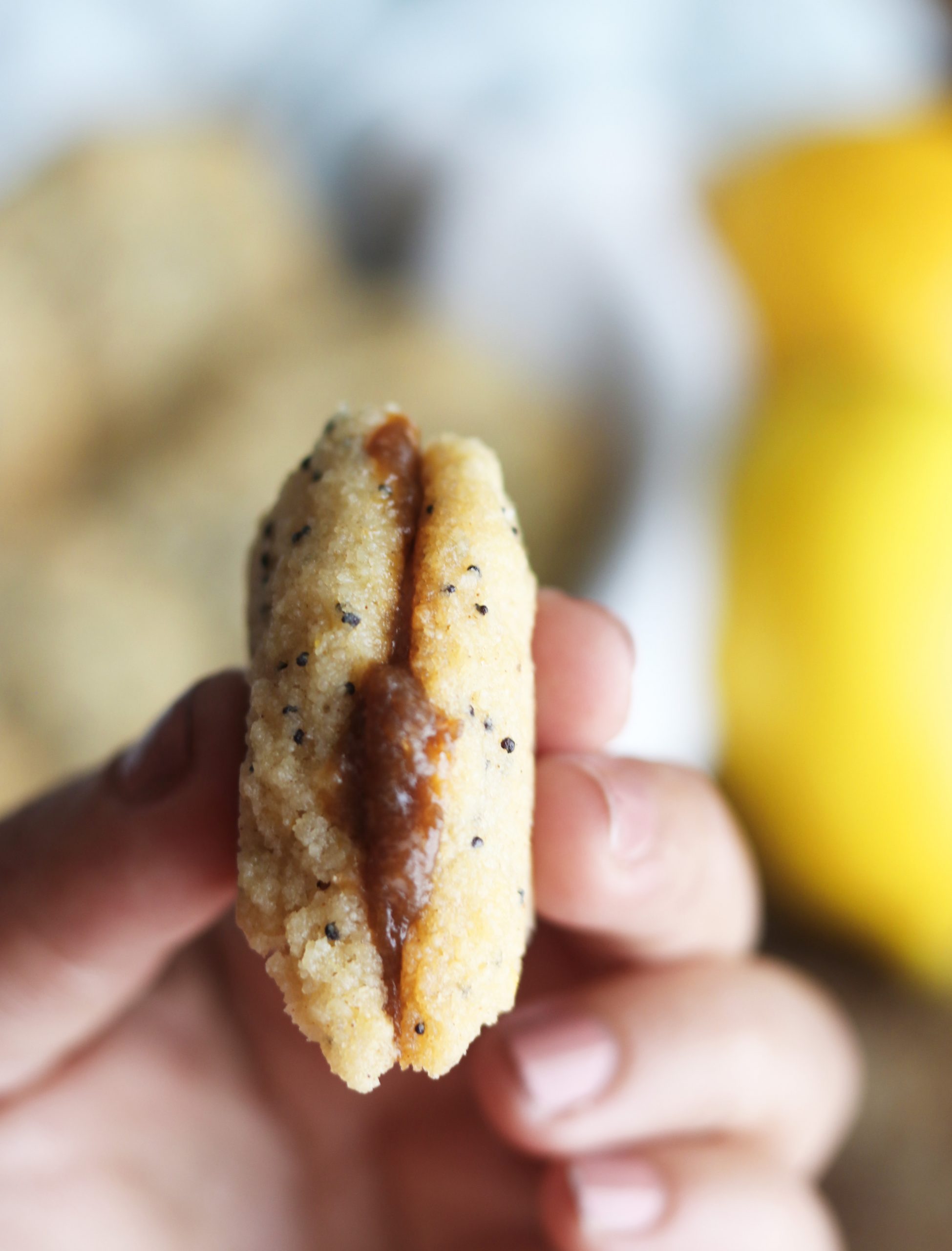 How to make Lemon Poppy Seed Caramel Cookie Sandwiches:
1. Double the Lemon Poppy Seed Cookie recipe below to make 18 cookies. You'll want that even number.
2. Let the cookies cool completely. Flip half the batch over and spread the Lemon Caramel (recipe below) gently and evenly on the bottom.
3. Sandwich with another cookie and enjoy this decadent sweet, tart, lemon-y treat!
Okay without further ado, let's get to that recipe!

[simple-recipe:9258a]


[simple-recipe:9258c]

Looking for more healthy lemon-themed recipes?
PIN ME!