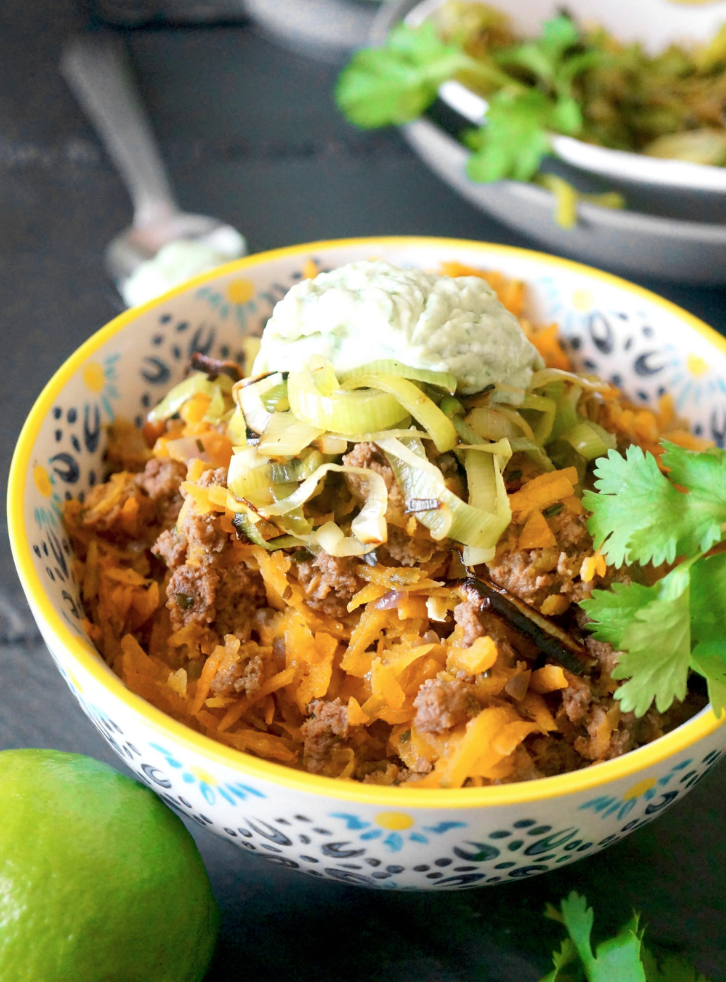 Wow I'm finally back with a new recipe after taking a much-needed break from the kitchen after releasing Enthused in December! Well, that's a half-lie because this is one of the recipes I made for the ebook but decided it would be best for the blog! It's a take on Taco Beef and Rice Bowls. The "rice" is actually shredded butternut squash, which I have been loving as a dinner addition since way back in 2014 when I posted my popular Lamb with Olive-Butternut Rice!
This dish can be found on Autoimmune Wellness for my monthly guest post. It's topped with a delicious dairy-free cilantro sour cream and crispy leeks to add more depth of flavor and a variety of textures! If you're craving a good ol' bowl of nightshade-free taco meat and veggies, this is the dish for you! You can mix it up and replace the butternut squash with just about any veggie you can shred in your food processor! Celery root, white sweet potato, and rutabagas would be especially tasty here too!
Enjoy this AIP-Friendly, Gluten, Dairy and Nightshade-Free Family-Friendly Dish!