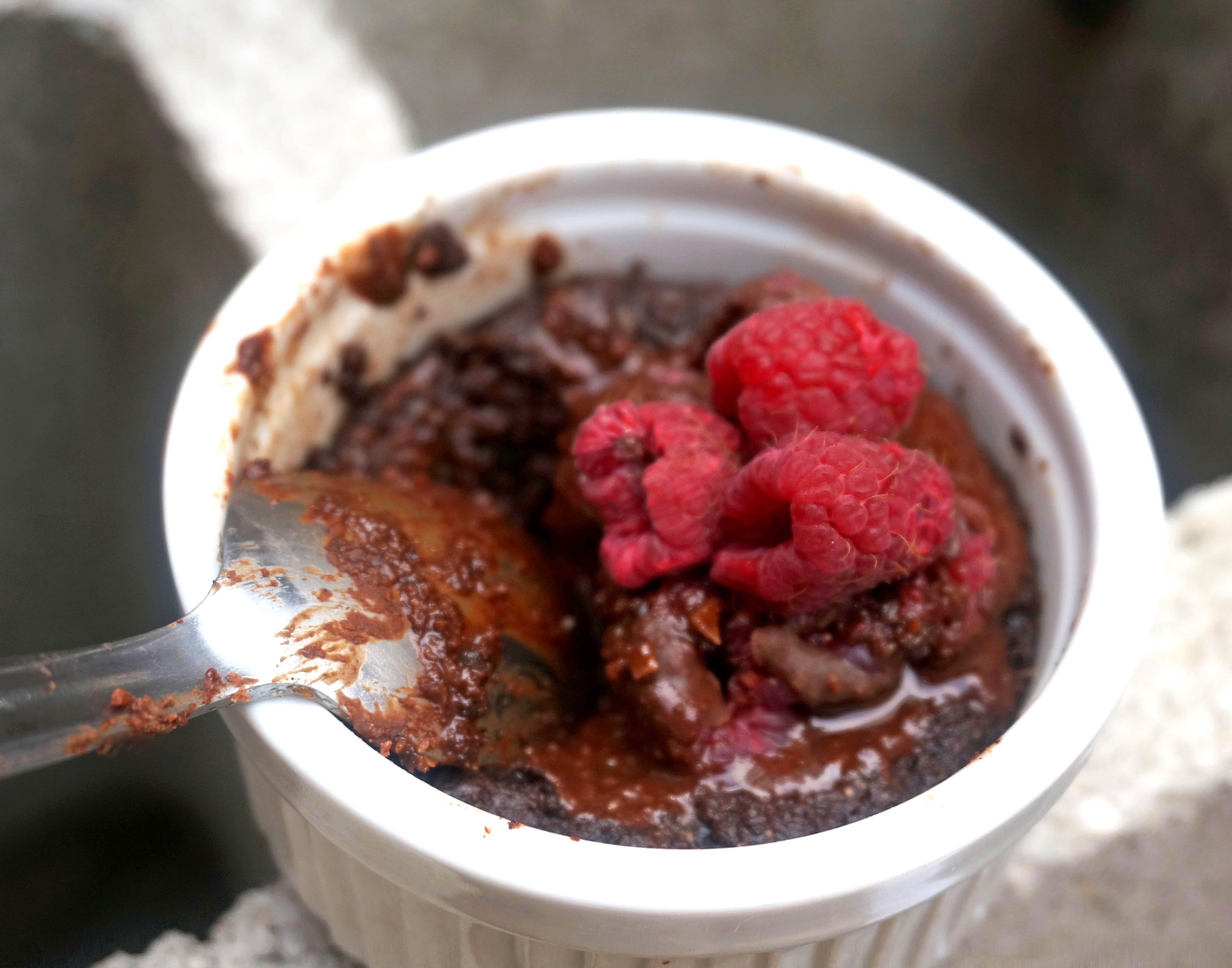 So this is my official announcement that I have reintroduced chocolate back into my life. Our break-up was a harsh one. There was lots of name-calling, plate-throwing, and feelings of mistrust. In fact, my heart used to feel like it had dropped into my stomach every time chocolate and I had a misfortunate date. Along with  cramps and embarrassing trips to the bathroom. I feel like the poster child for AIP reintroductions with this one because I NEVER thought I would be able to eat it again. My reactions were so bad just 3 months ago that I would violently vomit all night if I tried to reintroduce it. I've been having a little every day and no issues! I do have to be careful though because of the caffeine levels. I do NOT handle caffeine well, never have, and I doubt I ever will. It's just not in my DNA.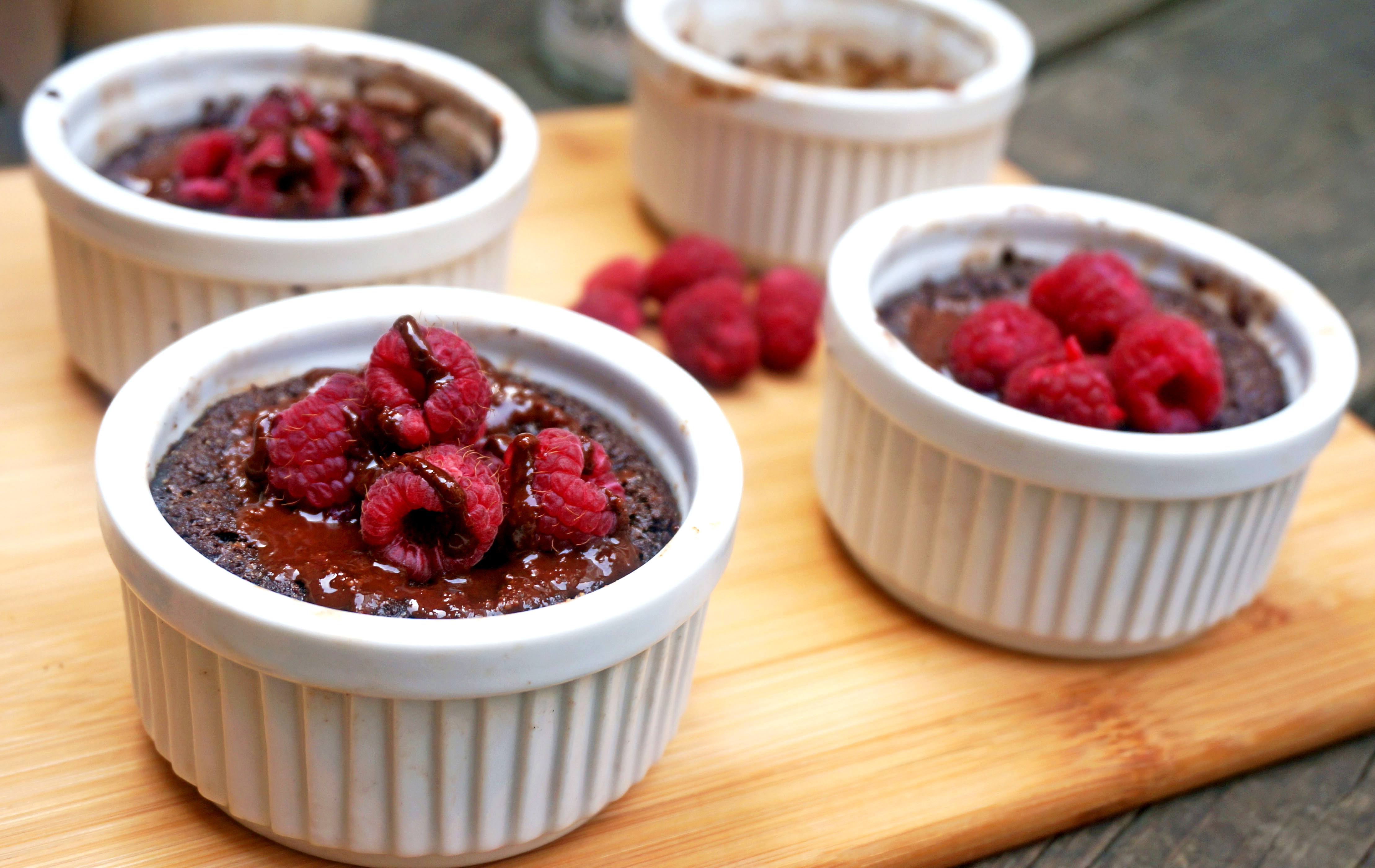 Hi pretty little cake! I'm going to make you disappear faster than you can say Ghiradelli 10 times in a row. So chocolate is a Stage 2 Reintroduction on The Paleo Approach. In Stage 1, I reintroduced fresh legumes and fruit-based spices (like the vanilla bean in this recipe) with no problemo. (although I still only eat them occasionally). Eggs, seed-based spices, and ghee weren't tolerated, and I found out I still have an egg and dairy allergy, so that makes sense.
In Stage 2, I have reintroduced nuts/seeds  (except sesame seeds – those did not fair well) and cocoa. When reintroducing a food that is part of a recipe, you must know that you do not have an intolerance or allergy to any of the other ingredients in that recipe! That way you can tell if a negative reaction is the new food or another AIP-compliant ingredient that you may indeed be intolerant to (i.e. arrowrroot and coconut sugar are "AIP" foods in moderation, but some people still react to them). I am fine with both of these foods in moderate amounts, so this recipe would be a good choice for me. You must also have already introduced vanilla bean powder for this recipe. I chose not to use vanilla extract because it will not be fully cooked out, and I cannot tolerate alcohol, (a stage 2 reintro) even in small amounts.
PLEASE read The Reintroduction Guide for more information in reintroducing foods on AIP! It is very important to do it "right" or risk inappropriately including or excluding a food from your diet. You can purchase your copy HERE. It tells you how much you should eat per day and how/when to track for reactions.
Paleo Chocolate Lava Cakes [Egg-free/Nut-Free]
Makes 4 single-serve cakes | Ready in 35 minutes
½ cup high quality cocoa powder* (For AIP: Use carob powder)
½ cup arrowroot flour
1 T coconut flour
1/3 c coconut sugar
¾ tsp baking soda
2 tsp vanilla bean powder (For AIP: use pure vanilla powder)
2 T grass-fed gelatin
¼ c boiling water
¼ cup lard
2 T coconut oil
Pinch fine sea salt
Lard for greasing
Raspberries for serving
Preheat oven to 350 degrees. Grease 4 small ramekins with lard.
In a medium bowl, whisk together the cocoa, arrowroot, coconut flour, baking soda, vanilla bean powder, and sea salt.
In a large coffee mug, whisk together coconut sugar and 2 T boiling water until dissolved. Now stir in the gelatin and remaining 2 T boiling water until the gelatin is also dissolved. Let sit for 2 minutes. Stir in the lard until melted.
Make a well in the center of the dry ingredients. Pour in the gelatin-lard mixture and stir until incorporated. Now add in the coconut oil and stir to combine well.
Divide cake batter (it will be dense and moist, not liquidy at all) equally among ramekins. Press down lightly. Fill a glass baking dish halfway with tap water. Place ramekins in this "water bath" so the water comes about ¾ of the way up exterior of the ramekin. This adds extra moisture to the cake. Cool trick, huh?
Bake in preheated oven for 17 minutes. Remove from oven and let cool in glass dish for 2 minutes. While cooling, make chocolate lava below.
Pour chocolate lava on top of each cake. Serve topped with fresh raspberries and whipped coconut cream (not pictured).
For chocolate lava
3 T Coconut butter, melted
2 T Cocoa powder (For AIP: Use carob powder)
1 T coconut oil, melted
1 T honey
½ tsp vanilla bean powder (For AIP: Use pure vanilla powder)
Pinch fine sea salt
Whisk ingredients together in a small bowl until smooth! Use in Step 7 above.