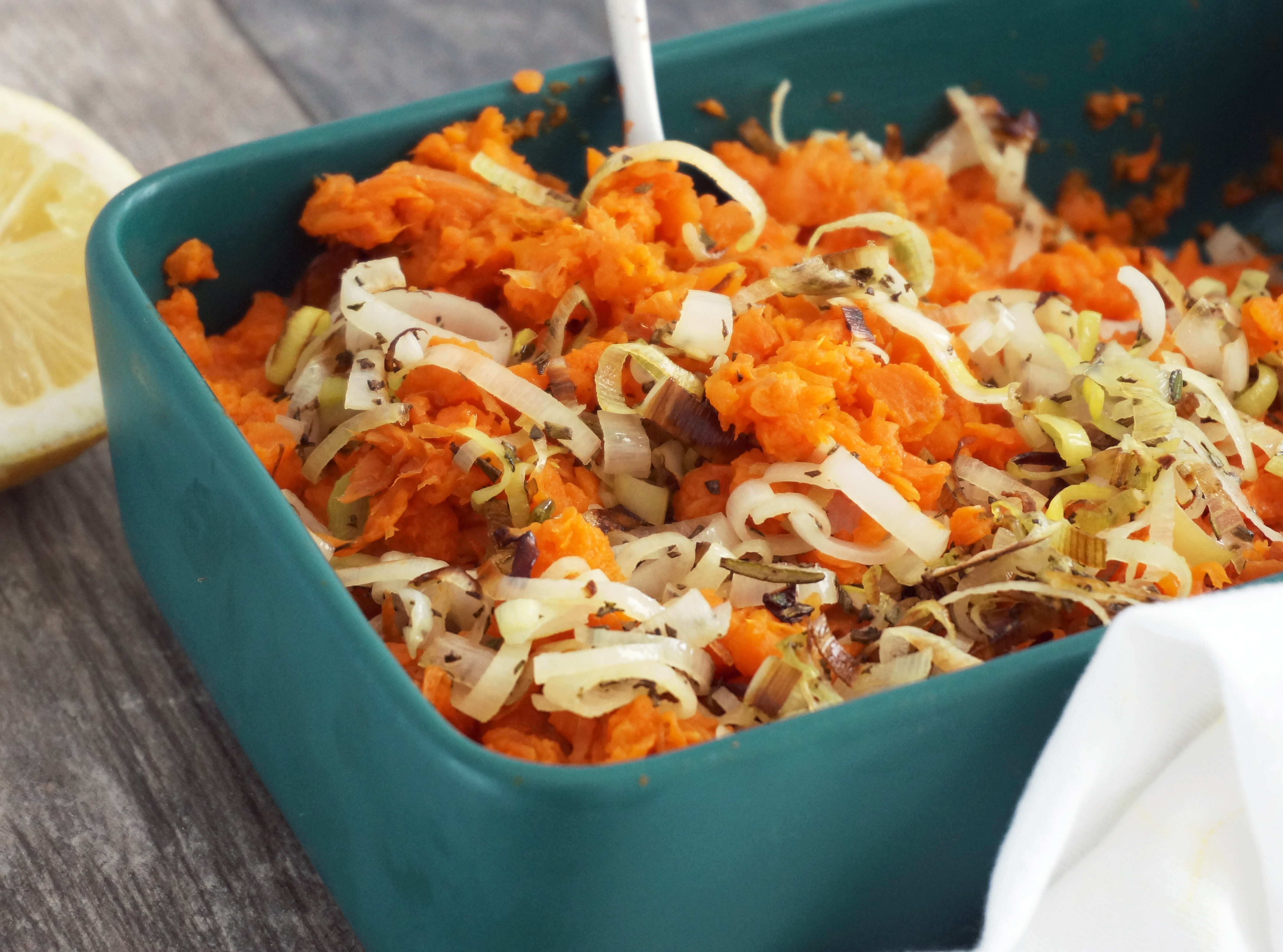 I've been mashing up more carrots than a room full of babies with tiny teeth lately. They're a non-starchy option for those of us who do best on lower carb diets and when you add bone broth to anything, you've already succeeded at life. I love how flexible this recipe is too! Use beef or chicken broth and rosemary or thyme for different flavors. Serve it underneath some crispy chicken thighs or this Greek-Inspired Slow Roasted Leg of Lamb. Aw yeah.
Ugh, I'm so tired. If you guys were here, you would tell me to go to bed. I have a difficult time peeling (phewph, when I was spell-checking this, I read "peeing") myself off the couch and the laptop is keeping my legs nice and toasty. I'm also using my dog as a foot rest, so can you really blame me for avoiding altering this situation? He smells like vanilla cookies too. I woke up cold this morning. Wanna know why? Because Chicago is having seasonal amnesia and decided that lows in the 50's is perfectly acceptable for July. You know, one of the hottest months of the year.
I have noticed that I just feel better out of the Florida humidity. I don't know what the humidity does to me on a physiological level but I know it makes me feel cranky, swollen, brain foggy, and grumpy. Two of those words are synonyms because I needed to stress how unpleasant I am when moisture levels exceed 40%. Which is unavoidable in the deep south. Actually, the humidity is one of my top 3 deciding factors on where I want to move next. We are exploring Austin as an option, which definitely has it's sticky moments, but you tend not to get hot and humid at the same time there. Damn, how much longer can I talk about weather before I put myself to sleep. Not a bad idea considering my previous paragraph.
Mashed carrots are a tasty low-carb veggie side for roasted chicken, pork loin & roast beef!
Mashed Carrots with Leek & Rosemary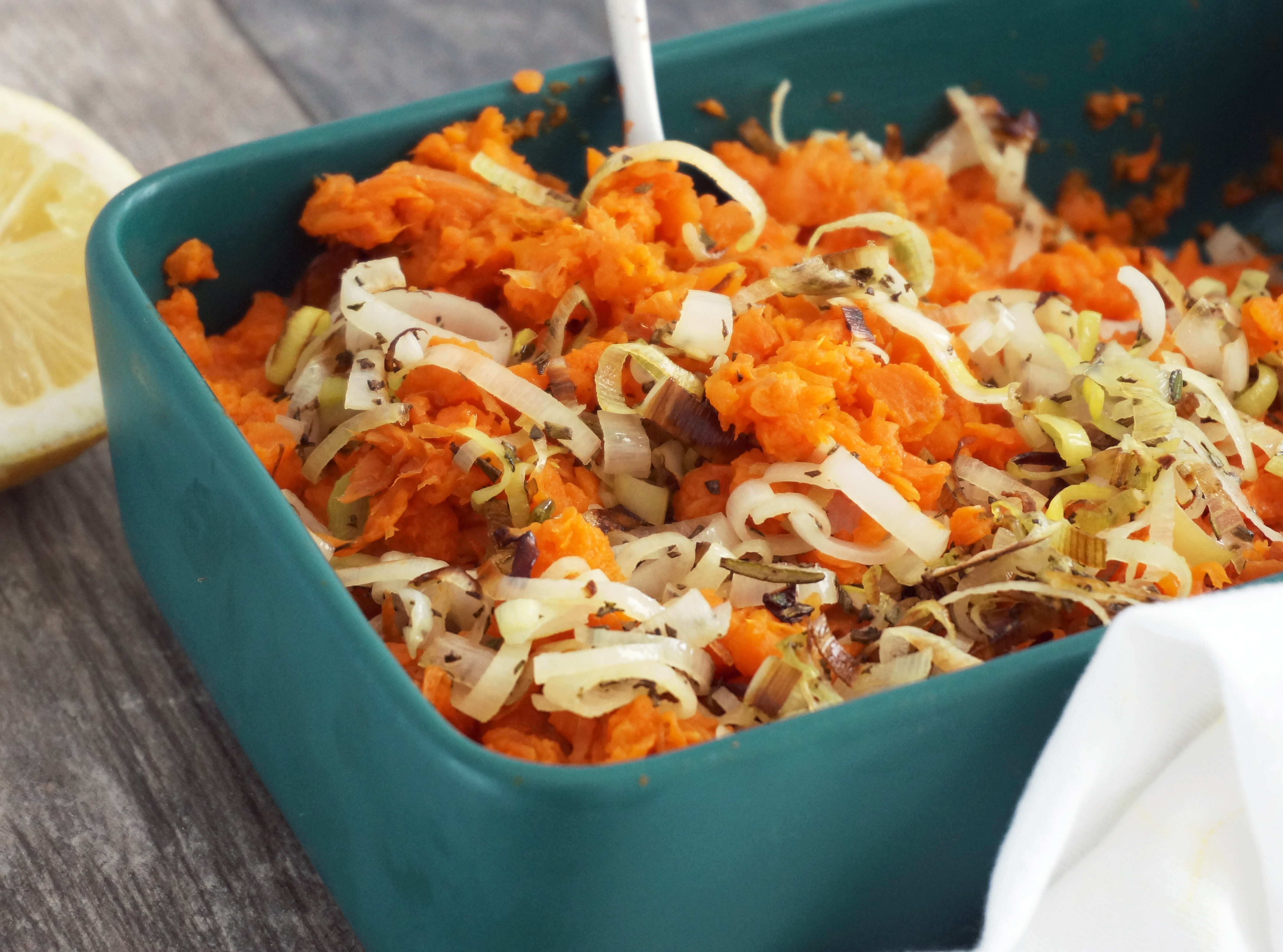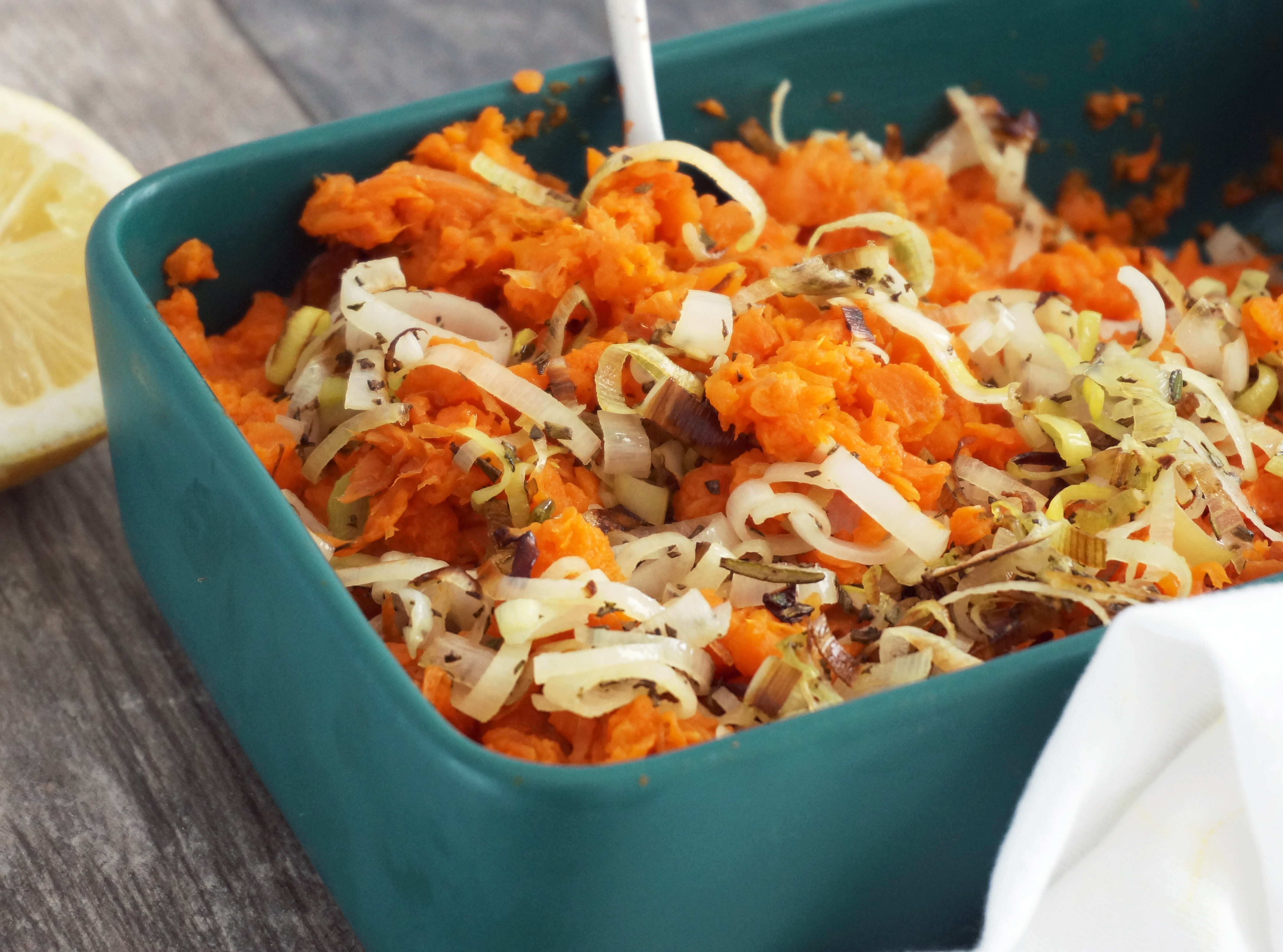 Ingredients
Directions
Chop carrots into 1 ½-inch pieces and place in a large pot. You do not need to peel them. Add the bone broth, cover with a lid, and bring to a boil over medium-high heat. Lower heat to medium and cook until fork tender, about 15 minutes.

Drain

any remaining liquid and transfer carrots to serving dish. Mash to desired chunkiness with a potato masher. Stir in the lemon juice and

sea salt

.

Sautee

the leek and rosemary in the

olive oil

in the same pot you cooked the carrots in over medium heat until wilted and golden brown at the edges. Top the mashed carrots with the mixture and serve warm.