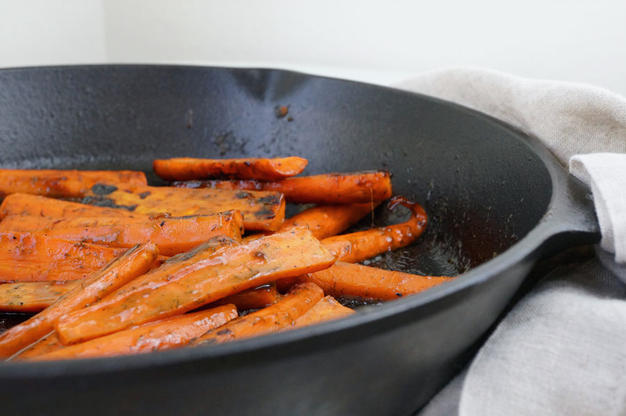 I have had to unfollow anyone on social media posting continuous hipster-whimsical content. I can't anymore. I wish I grew up in the 70's too, but I'm not going to pretend I did or attempt some modern day revolution of endless fringe, grassy picnic photos with the old camera filter on them, or ever call anything "darling". I'm such a crab when it comes to trends. Really, they actually bother me.
I guess I've never been a trend follower. A few people told me recently that the new thing college girls do is wear really large, unattractively stiff frat t-shirts with really short shorts, so that you can't see the shorts and it looks like they are going pantsless. REALLY!? I also can't anymore with our youth. Again, I'm an 80-year-old in a 27-year-old body and just don't understand these young people. Also, Kylie Jenner needs to become un-famous. Also, I saw a girl texting and browsing her Instagram while walking in the pouring rain in my apartment complex last week. Just put your phone away for the 3 minutes it takes you to walk from your car to your apartment door. Just try it. Don't panic. You won't miss anything. Okay you may miss 6 new selfies from people you call your friends but don't even know how many siblings they have. Again, wow I'm crabby about our society!
Sometimes you just need to vent. My husband and I do it wayyyy too much when we're together though, so we're starting to a establish a vent-free policy where we don't comment on everything that annoys us. Clearly I'm doing a really good job. Baby Grace has more clothes than me now since our baby shower last weekend. She also received a leopard two-piece outfit from my very-Miami friend with glittery pink shoes. I think I will combine the two into one outfit and farm her out to the newest E! show "Jersey Babies Unleashed". She is breech and won't stop kicking me in places and no one deserves to be kicked in. It's kind of charming and sweet (she could punch me in the throat and I'd think that was cute too), but it wouldn't hurt to change positions once in awhile.
I've been sleeping on the couch at night because she kicks so hard I have to toss and turn for 8 hours straight and don't want to wake up my husband. I literally spent the hour between 3 am and 4 am this morning wondering if there's a little hometown uterus coffee shop inside of me supplying her with endless energy. I also spent that hour stroking my dog's chest as he very, very slowly transitioned from a stiffened upright position to laying flat on his back across my lap like a frozen solid penguin.He's so cute. Grace is going to have a lot of competition in the cute department. It's going to be cuteness overload in my house pretty soon.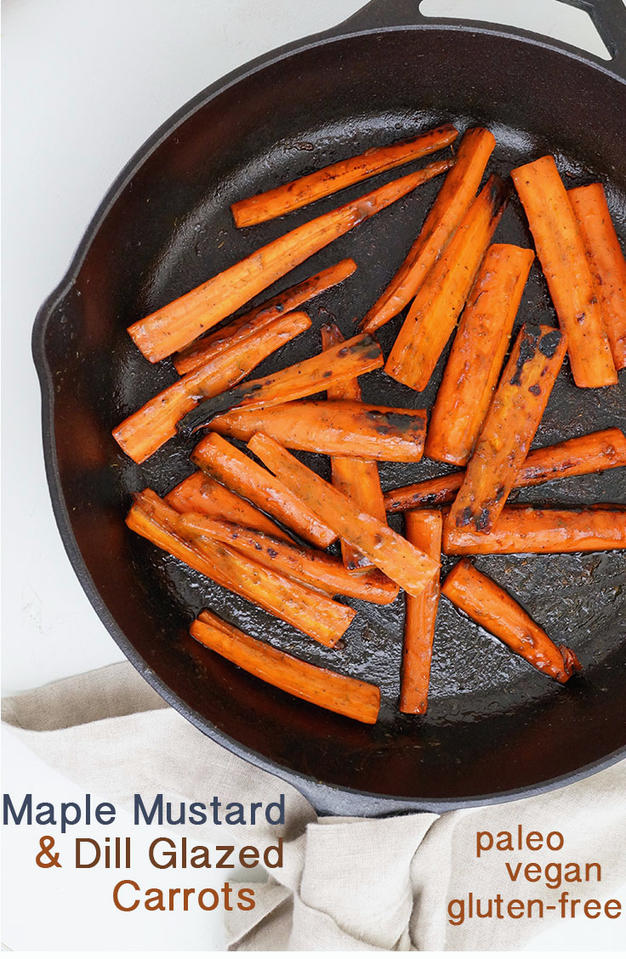 These glazed carrots are sweet & a little tangy making them a perfect easy weeknight side dish!
Print Maple Mustard & Dill Glazed Carrots
Author:

Prep Time:

5 minutes

Cook Time:

15 minutes

Total Time:

20 minutes

Yield:

4

1

x
---
Scale
Ingredients
6

large carrots

1 tablespoon

cooking fat of choice

2 tablespoons

maple syrup

1 tablespoon

dijon or honey mustard

1 teaspoon

apple cider vinegar

1/2 teaspoon

dried dill

1/2 teaspoon

fine sea salt, divided
---
Instructions
Peel carrots and slice in half widthwise and then against in half lengthwise to make long spears about 4 inches long and 1/3-inch thick. It's best to ensure all pieces are even thickness, so slice any thicker carrots to match the thinner ones.

Heat cooking fat in a 12-inch cast iron skillet over medium heat. If using a non-stick skillet, heat over medium-high meat.

Add carrots to the pan and spread out over the bottom. Cook for 5 minutes without disturbing until the bottoms turn a light golden brown. Toss carrots, season with 1/4 teaspoon sea salt, and cook for another 5 to 7 minutes until tender.

Meanwhile, whisk together the remaining ingredients. Turn the heat to medium-low and pour the maple mustard sauce over the carrots. Cook, continuously tossing the carrots for 2 to 3 more minutes, until the glaze has caramelized.

Transfer to a serving dish and serve warm.
---