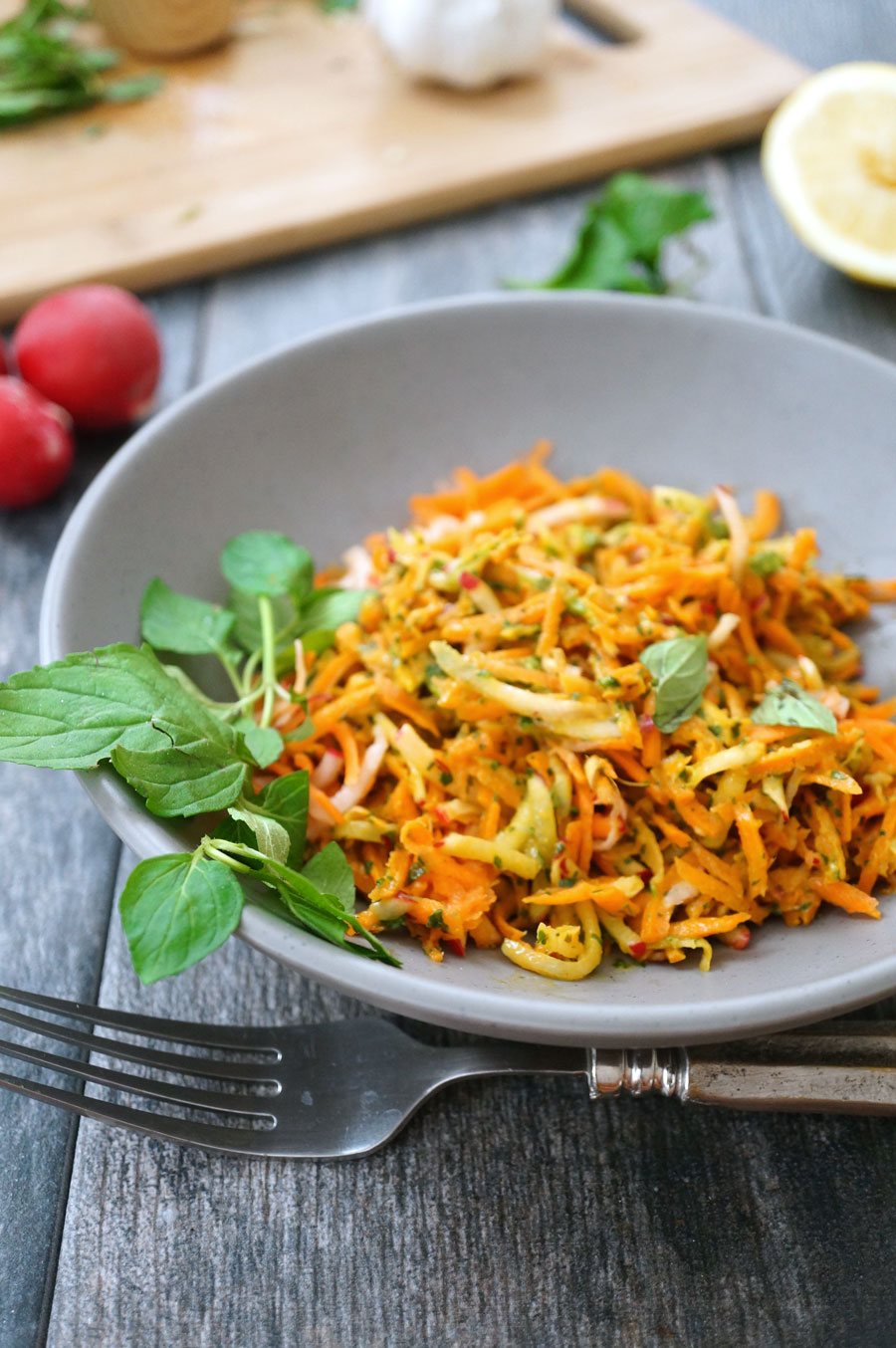 I am all about shredding my veggies in the food processor. It is such a quick technique for preparing vegetables for salads and skillets! Just peel and chop your veggies in small enough pieces to fit through the lid of your food processor and it does all the work! I use the Cuisinart 11-cup Food Processor and have been for years. They have an 8-cup model, but I highly suggest getting the larger cup size. You'll want to make a huge bowl of this tasty pesto slaw for lunches all week!
What other recipes on Grazed & Enthused
feature easy shredded veggies!?
Butternut Rice with Beef & Nut-Free Pesto