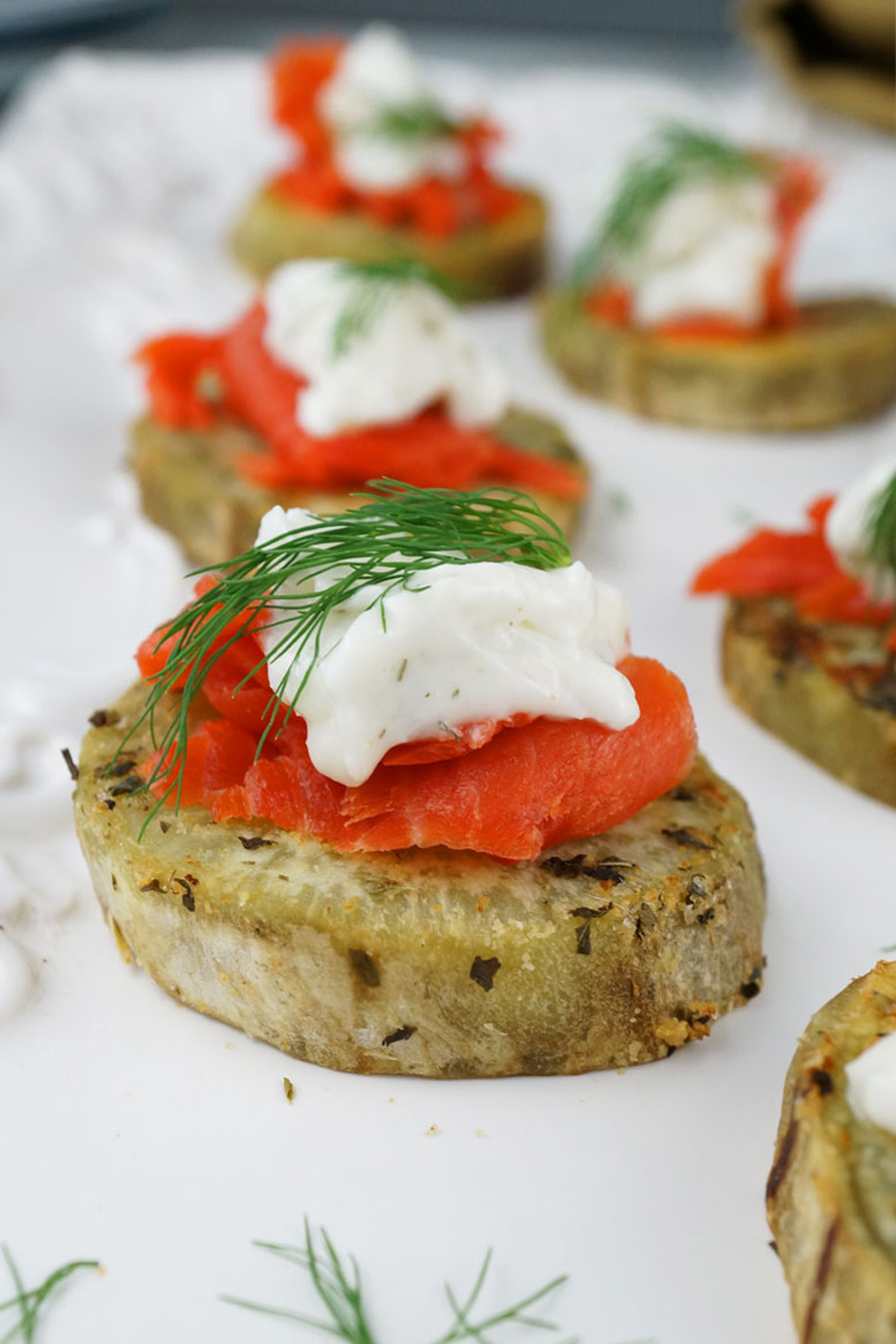 It's not often I am really proud of myself for my recipe creativity. It's not that I'm uncreative, but I have been cooking for myself for so many years, that it's take a lot to really make me feel that way! This recipe was born out of a craving one morning for a NY bagel, cream cheese, and smoked salmon. Quite possibly one of the most satisfying meals one can eat. Honestly, I think about what my last meal would be if I knew I was dying a lot. I guess that's what you do when you're a foodie on a restricted diet? Is this normal? Am I incredibly morbid and tunnel visioned? Probably.
Mine would be a 10-course meal…
1. Iced coffee and a warm chocolate chip cookie (dessert first, duh)
2. Chopped Italian Salad with 5 kinds of meat and cheeses, salty olives, and fresh basil and garden tomatoes
3. Pizza – at least 5 different flavors and all thin crust NY style
4. BBQ Ribs, pulled pork, brisket – all heavily smoked and caramelized
5. Medium-rare aged filet mignon with garlic butter
6. Chateaubriand from Bern's with crispy onion rings and bleu cheese
7. Macadamia Nut Sundae from Bern's with two boats of hot fudge
8. Lobster Rolls and hand-cut duck fat fries
9. Old fashioned cake donut – no glaze – with a Turkish coffee
10. A French Canadian feast of crepes, poutine, smoked meat, and meat pies
Well that was fun. I suggest taking 10 minutes to write down your list of top 10 foods if nothing in the world mattered. It made me giggle at how absurd I am!
Anyways, back to the real world with this grain-free, dairy-free substitute for those of us that aren't living the high life.