This Ginger Chicken Soup is packed with nutrients to keep you healthy through cold and flu season. It's an updated, more flavorful version of classic chicken soup with ginger, garlic, cilantro, apple cider vinegar and lemon. Tender chunks of green plantain add bulk to this amazing butter broth soup!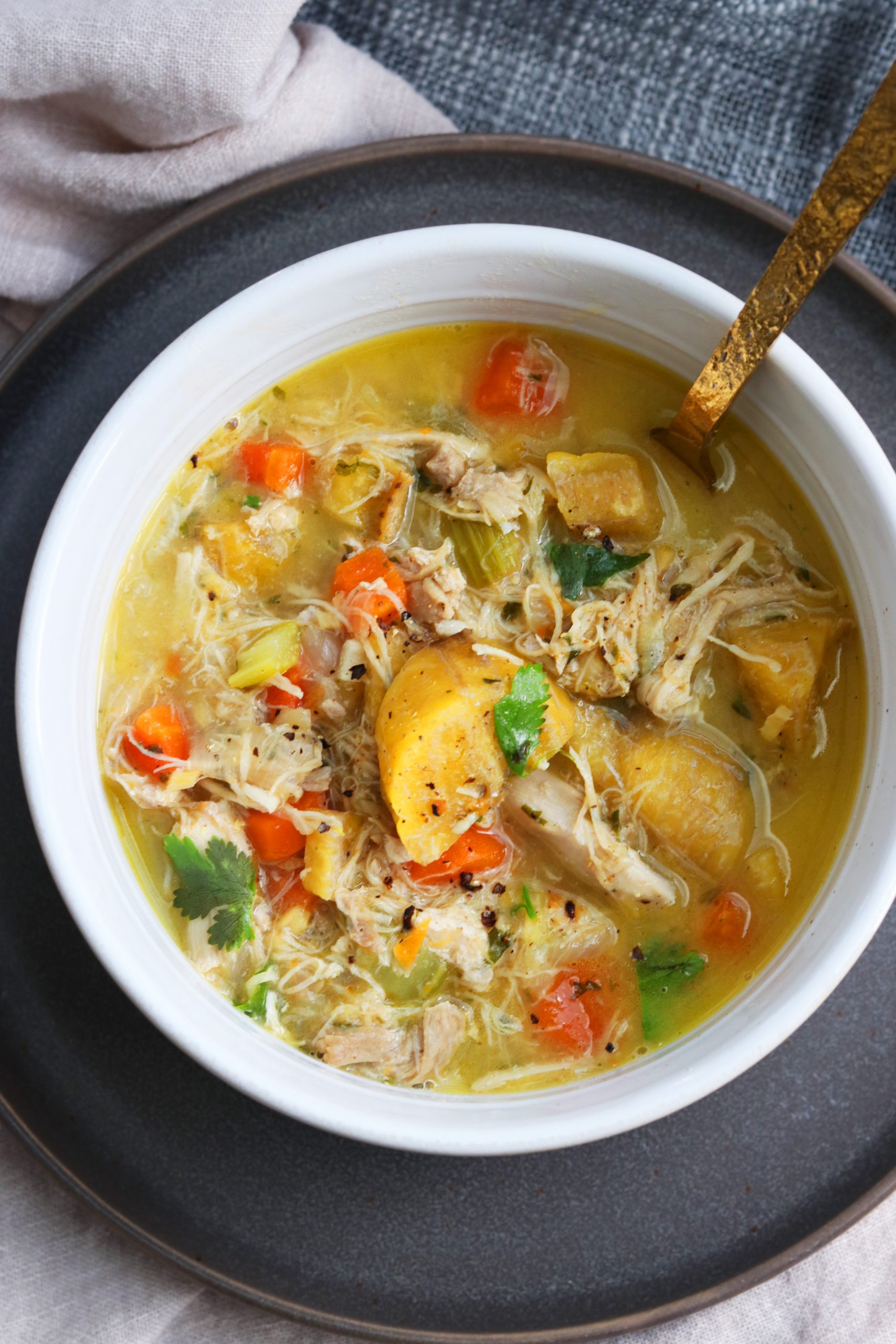 Is there anything more comforting than a bowl of chicken and vegetable soup? Whenever I'm sick, sad or sleepy, homemade chicken soup always gives me the warm belly hug I need. What I love about chicken soup is that it doesn't require an entire day in the kitchen to have an incredible depth of flavor. In fact,  you don't want to overcook chicken soup for fear you'll end up with soggy mush.
My version of Ginger Chicken Soup comes together in nearly 30 minutes and features a butter chicken broth flavored with ginger, garlic, parsley, cilantro and two acids as well as thick, tender chunks of green plantain. You have to try green plantain in soup to understand how delicious it is! They will be the pieces you scoop up intentionally (and maybe serve yourself a little more than the rest of the family, if you're anything like me.)
What makes this Ginger Chicken Soup healing? 
+ Chicken Broth: Hands down, my favorite store-bought chicken broth is Bonafide Provisions Chicken Broth. You can find it in most grocery store's freezer aisles. Once defrosted, it's gelatinous (the hallmark of a GOOD broth) and tastes like it's been simmering away all day.
+ Ginger is an effective antibacterial and antiviral when fresh that can help your body fight off cold and flu viruses.
+ Garlic can help prevent illness while also shortening the duration of any cold or flu. You can up the garlic benefits by stirring in a clove of raw garlic into the finished soup.
+ Cilantro is soothing to the digestive system when sick, and it also helps with detoxing heavy metals from the body. Outside of the health benefits, it adds a bright flavor to the soup. If you're in the I Hate Cilantro camp, you can replace it with fresh parsley.
How to make quick & easy chicken soup:
+ Start with a flavorful base of aromatics: onion, celery and carrots in olive oil.
+ Flavor the base with subtly spicy and warming ginger, garlic, herbs, salt and pepper.
+ Add the starchy plantains and simmer in rich chicken broth until tender.
+ Stir in the pre-cooked chicken thighs. You can also use shredded rotisserie chicken.
+ Boost the nutrient density and richness of the broth by adding a few tablespoons grass-fed butter.
+ Finish the soup with acidic lemon juice and apple cider vinegar to brighten the flavors.
If you like this Ginger Chicken Soup, be sure to check out my Turkey Stuffing Stew and Yellow Chicken Veggie Soup.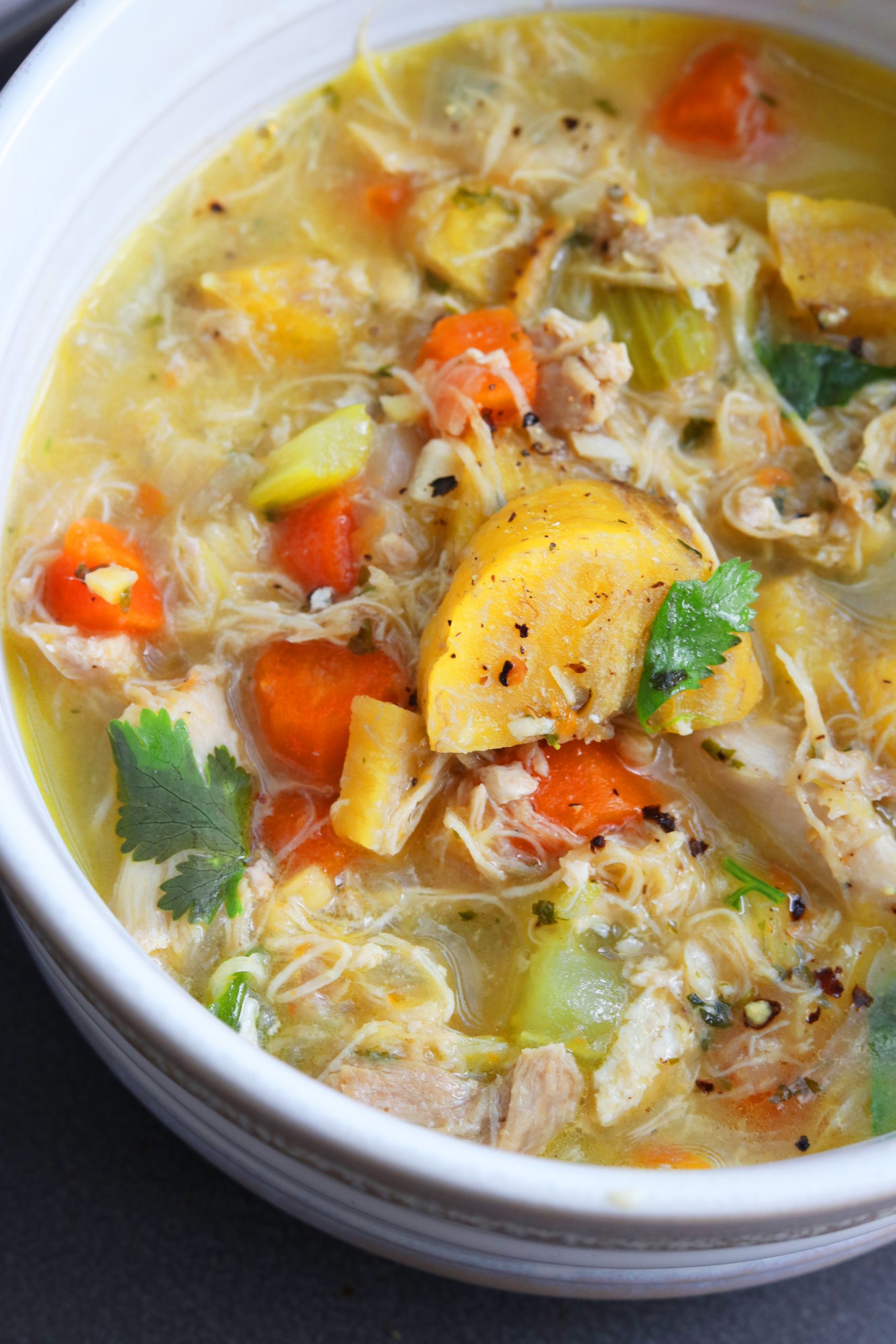 [simple-recipe:8790a]