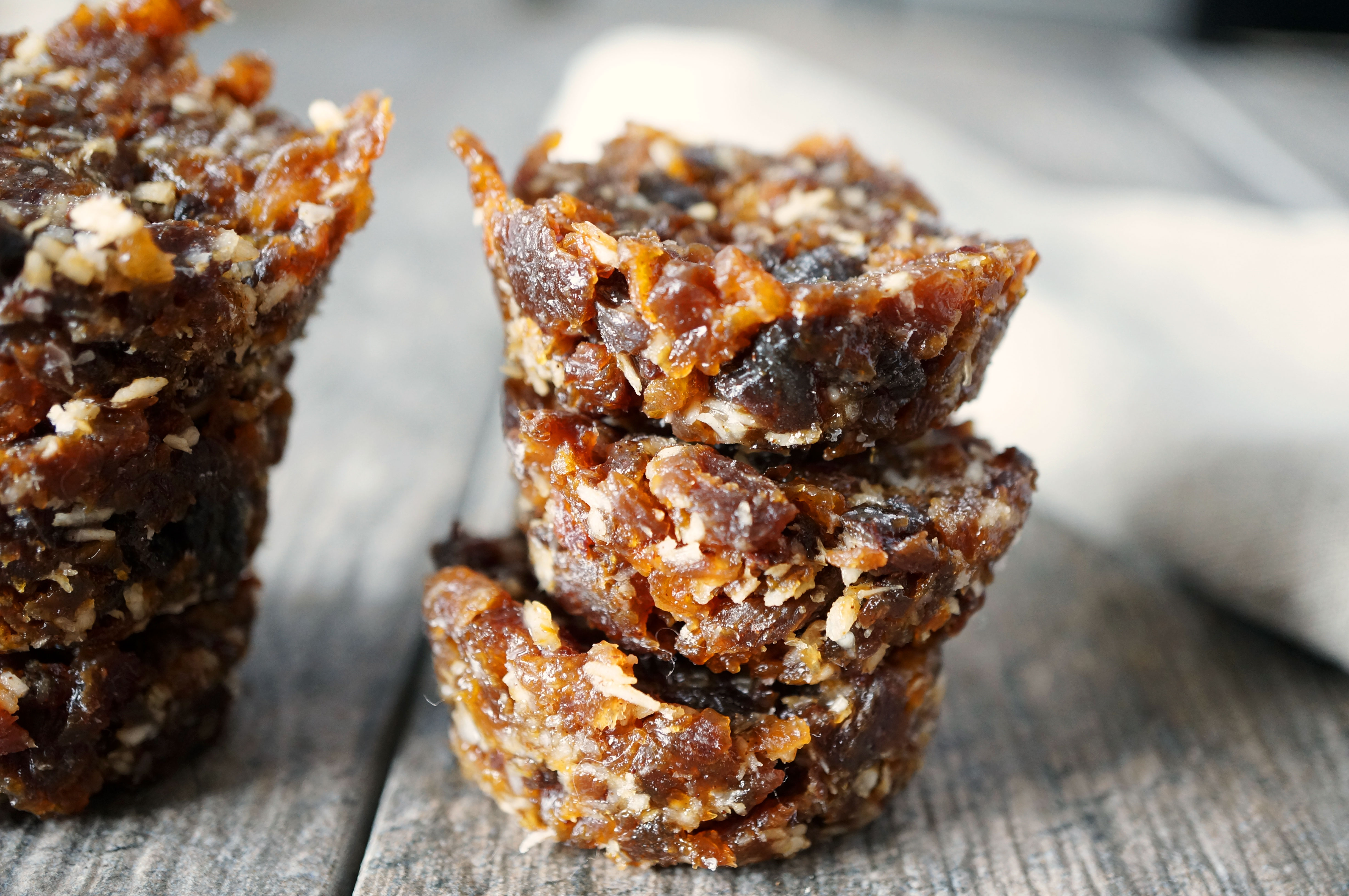 I am forever looking for convenience foods that aren't from the store… foods I can grab on the go, bring to the movies, on a spontaneous picnic, or offer up for snacks when I have friends over. I love making dried fruit energy balls with unique ingredients. How many times have we seen the standard date, coconut, almond balls cross our Pinterest homepage? When I started this blog, I vowed to never create recipes that are already available, or if I do then they must be improved upon. I don't want to waste my time (or money) and most importantly yours, so I strive to only bring you all new and interesting recipes. These energy bites are 100% delicious, nutritious, and satisfying for a snacky sweet tooth or energy slump. Dried apricots are a wonderful choice for dried fruit as they are lower in sugar and calories than dates and higher in antioxidants and vitamin A than prunes. They also get the bowels talking with that high fiber content. Why the orange blossom and rose water? Besides being a common feature in Middle Eastern desserts (which I grew up on), they also provide antioxidants and their floral aromatic scent is very calming and nourishing. If you don't own these beautiful waters yet, then I really suggest snagging some on Amazon (links in the recipe) or in the international aisle of your grocer. I use them  both in my beauty routine, adding a few drops to face masks, body lotions, and facial tonics. Girly Heaven.
Now, I have Google Analytics, and I can see which of my recipes are most popular, ahem Cherry Pie Bars, Anti-Inflammatory Meatballs, Chicken n' Gravy. Those are all easy to prepare recipes with few ingredients and make wonderful leftovers. I see a trend here. You mean you're not a Paleo superwoman? Ready to spend hours upon hours in the kitchen every week to provide you and your family healthy home cookin'? I don't blame you. And if it wasn't for this project I'm working on (announcement soon!), then I would only be in the kitchen a few times a week myself. There's just so much more I would rather be doing – like walking my dog, playing on the beach, or pretending to do a crossword.
Paleo is about sustainability – in both senses of the word. Sustainable foods from ground to kitchen and a sustainable lifestyle that won't drive you up the wall. Prior to AIP, I sustained Paleo with a 90/10 mentality. I often had dairy, gluten-free pizza, tortilla chips, and chocolate sweetened with cane sugar on the weekends. And I was more sane for it. I realized that going through life transitions in a new city caused a bit o' stress on the ol' bod and that manifested in a nasty leaky gut. But I  yearn for the day when I can occasionally enjoy a gluten-free beer with my friends again or have the chips and guacamole at Chipotle. They sound like little, nonsense bits, but if I'm doing those things, it means I'm living life and not worried about being prepared for my next meal. Who's with me? Everyone? Thought so.
So moral of the story… make the autoimmune protocol work for you. If that means having a treat each day, make it one that won't undo all your hard work (berries & coconut cream with cinnamon and a drizzle of honey… doesn't get much better than that), or eating AIP recipes that are reinventions of your standard American diet favorites once or twice a week, DO IT. As my mother always says, "Life is for the living." So live it up, live it good, and don't forget to have a life.
Sticky Antioxidant Energy Bites
Makes 6-8 bites | Prep Time <5 minutes | Total Time <5 minutes + setting time
1 cup dried apricots
1/4 cup unsweetened shredded coconut
1 tbsp coconut oil
1 tbsp honey
1/4 tsp orange blossom water
¼ tsp rose water
¼ tsp cinnamon
¼ tsp sea salt
Blend all ingredients together in a blender or food processor until combined. The apricots should be finely chopped and the mixture should adhere to itself well.
Roll into balls or press into mini muffin tin cups (as seen in photo). Refrigerate until set, about 2 hours.