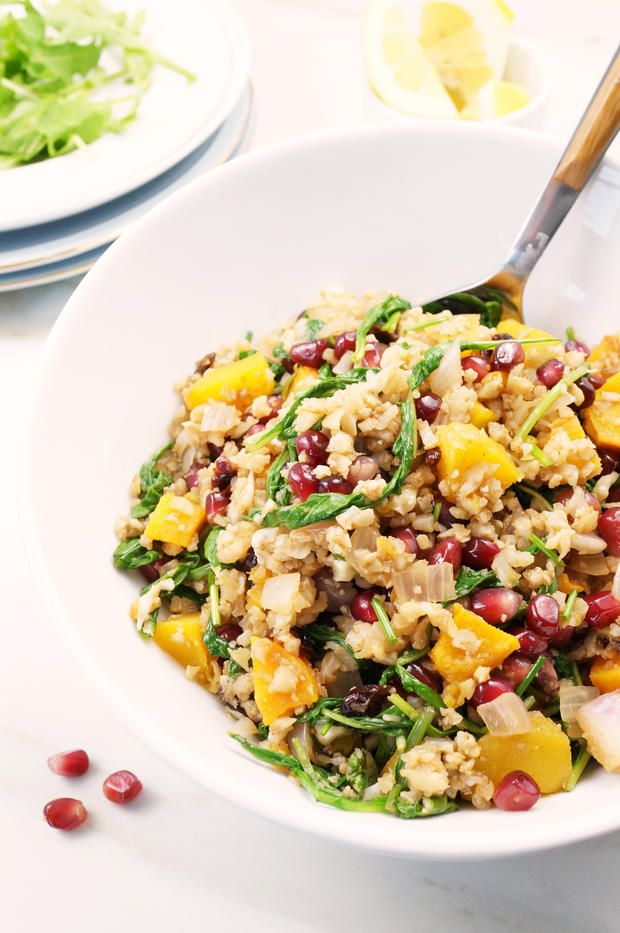 Well the holidays are coming to a close. It's always a weird feeling when your year comes to an end. The reflection that takes place is generally motivating or a bit depressing. At the end of 2012, I said I had the worst year of my life. Both my grandmothers passed away within two weeks of each other, my gut health was in really poor shape and I was in pain every day, I had recently quit my job in advertising and decided to go back for my master's degree in occupational therapy – something I never could have predicted. I also had a lot of positive events that year: my husband, then boyfriend, and I moved in together, and I maintained a 4.0 for all my prerequisite courses that I was taking full time while working part time two jobs while still balancing a social life. 
This year I thought was a second runner up for worst year ever but really it was just a year of hurdles, challenges, changes, and really positive events. We lived in 4 different cities (which meant finding housing in 4 different cities and packing and unpacking 8 different times), I completed all my clinical rotations, graduated from my master's program, wrote a cookbook,  restored my fertility, celebrated my one-year wedding anniversary – all while battling the worst Hashimoto's flare I could have ever imagined. I unfortunately discovered what chronic depression is (prior to that, I only knew anxiety), my body changed in ways that weren't always pleasant or encouraging, and I was scared I would never feel like myself again. Hashimoto's can be a very debilitating disease that is often brushed off by physicians who think you can take a pill and every symptom magically disappears.
That's not how it is for many people. Many people across the world struggle every day with depression, fatigue, weight gain, painfully slow digestion, and infertility as a result of this disease despite taking that magic pill. I had flared 3 to 4 times since being diagnosed at age 19, but nothing held a candle to this one. I flared because I didn't listen to my body and my intuition. I listened to someone else and I took Nature-Throid which is a thyroid hormone replacement derived from pig thyroid. I knew I didn't do well with Armour (a similar medication) 7 years ago but wanted to give it another shot on my quest for fertility. Within 3 weeks my thyroid levels had gone from a very stable level to some of the highest my doctors had ever seen. It took 8 months for my thyroid and adrenal function to recover from that veritable hell. So what did I learn this year?
Always listen to your gut. "You know your body best" is not devoid advice. By listening to my body in the past, I eliminated nightshades before I even discovered the AIP, I broke off relationships with doctors that were only harming and not helping, and I refused many courses of antibiotics that would have no doubt made healing my leaky gut much more difficult. 

I can handle a lot more than I thought I could. I don't know many people who could work full time in a high stress environment while developing over 175 recipes for The Healing Kitchen, while struggling with a severe Hashimoto's flare and subsequent depression, fatigue, and rapid weight gain, while dealing with the stress of moving 4 times. I'm going to pat myself on the back for that one because most people I know would absolutely crumble and give up. I didn't give up on anything this year, including myself. 

It's okay to rely on others. I had to rely on my husband, friends, and family more than I typically like to this year. It made me feel very vulnerable at times, and I didn't like how people felt sorry for me. I'm not one that responds well to empathy, but I actually begged for it many times this year. I just needed, not wanted, but needed my loved ones to understand the hell my body and mind was going through. I don't know if they ever will truly get it (probably not) but I'm glad I didn't hide it for once. Pride has it's place, but it can get in the way of receiving the support you need during tough times. 

Toxic people don't deserve an ounce of energy. I had to deal with several women in my life this year (thankfully not family or close friends) that were absolutely, 100% negative toxicity for my ethos. Others begged me to confront them and stand up for myself and that is probably something I would have done in the past. But with these particular people, I realized it would be a fruitless effort. You can't change others. They have to come to that on their own. When someone isn't being a good person, you can sure as heck bet they have their own internal battles and demons they have yet to conquer. It's not my job to help people realize when they aren't being good to others. The universe will show them. I think with these particular women it already has even if they have yet to accept that. It will happen. But I no longer will make it my mission to help others "see" their effect on the world. I can only control how my actions and words affect others in a positive manner. Exiting the "mommy" rule I so easily take on has greatly increased my satisfaction with my relationships and let me let myself off the hook with the negative people I encounter. 
I encourage you all to take time to reflect on your year. What went well? What didn't? Is there anything you wish you could change, or do you find value in it all – even the crappy stuff? 
OMG THIS SALAD. All the veggies, all the crunch & texture & all the colors!
Print

Roasted Butternut, Pomegranate, and Arugula Salad

Author:

Prep Time:

10 minutes

Cook Time:

25 minutes

Total Time:

35 minutes

Yield:

4

to

6

1

x

---

Scale

Ingredients

12 oz

butternut squash, cut into 1/2-inch cubes

1 tablespoon

melted coconut oil

1/2 teaspoon

onion powder, divided

1 tablespoon

olive oil

1/2 cup

diced shallot

10 oz

cauliflower florets, riced*

1/4 teaspoon

cinnamon

6 oz

arugula

5 oz

pomegranate seeds

1/3 cup

cranberries**

Vinaigrette:

2 tablespoons

olive oil

1 tablespoon

balsamic vinegar

1 tablespoon

minced chives

1/2 teaspoon

sea salt

1 teaspoon

apple cider vinegar

1 teaspoon

lemon zest

---

Instructions

Preheat oven to 425 degrees. Line a small baking sheet with parchment paper.Toss butternut squash with coconut oil and ¼ teaspoon onion powder and place on baking sheet. Roast for 20 to 25 minutes until the squash is tender with golden brown edges. Set aside.
Meanwhile, heat 1 tablespoon olive oil in a large skillet over medium-high heat.
Sautee the shallots in the skillet for 3 minutes until fragrant.
Add the riced cauliflower and cinnamon to the skillet and toss until combined with the shallots. Cook for 3 more minutes until the cauliflower is tender.
Using tongs, toss the arugula with the vegetables in the skillet. Add the vinaigrette to the skillet and continuously toss the arugula with the tongs for several minutes until it is wilted and tender.
Remove the skillet from the heat and gently mix in the pomegranate, cranberries, and roasted butternut squash. Taste and add additional salt if desired.
Serve warm or place in the refrigerator for a few hours and serve cold.

---

Notes

*Rice cauliflower florets by placing them in a blender or food processor and pulsing until very, very finely chopped to the size of small rice grains. I find when using a Vitamix, it is easiest to use the tamper to help break up the cauliflower for even chopping.
**Try to source cranberries that are either sundried or dried and sweetened with apple juice rather than cane sugar. You may also use dried currants, dried blueberries, or even raisins instead.