A LOT of you guys have made these unique bars and I usually get the same comment, "They look so good, but they sound so weird [goes and makes bars] OMG THEY ARE SO GOOD. HIDE ME." These three layer bars get a lot of lip service from us and I highly recommend making a batch to keep in the fridge for an on-the-go snack. They are very low in sugar compared to most AIP or Paleo treats, so they won't whack you out for the rest of the day. Let's just say they taste a lot more "bad" for you than they actually are – they are full of healthy fats and are hearty enough to fill you up too!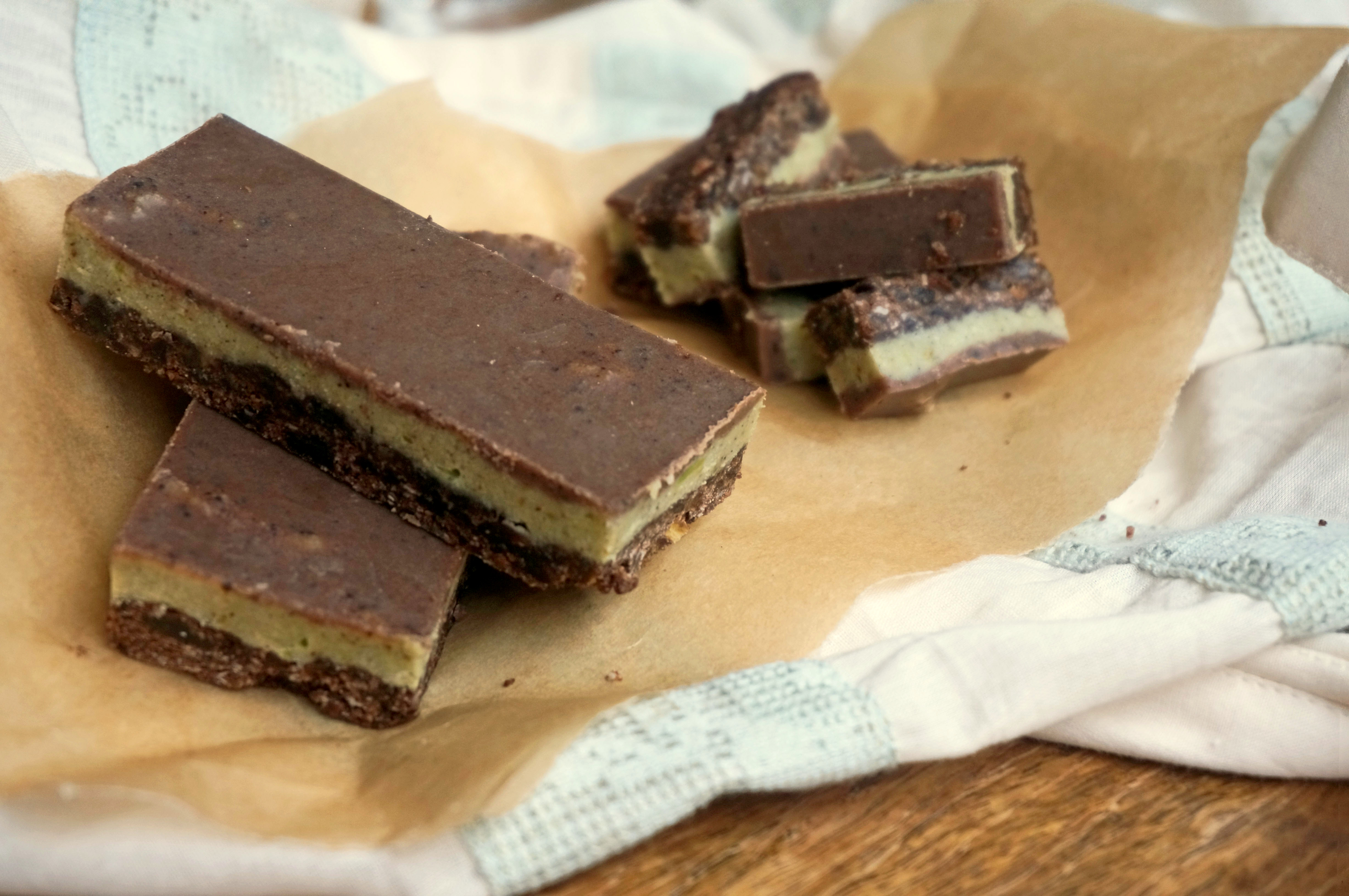 9. Hummus
Now I actually haven't gotten tons of feedback on this recipe, but I think a lot of you guys are Googling "AIP Hummus" and my recipe is the first link. I've made this three times for the occasion of a Lebanese Feast. I think this tastes like the real deal. No, not Sabra Hummus. That stuff tastes NOTHING like real Middle Eastern hummus, I'm sorry. Real hummus is thick, lemony, oily and salty. I had one reader make a comment that made me laugh. She said it tastes like lemony mashed potatoes, which is exactly what this is!! BUT if you make it as directed in the recipe, the texture should be very similar to traditional hummus and will definitely suffice your hummus and veggie cravings! Serve it with my Lebanese Roast Chicken with Beef & Parsnip Rice Stuffing for a true Meditteranean meal!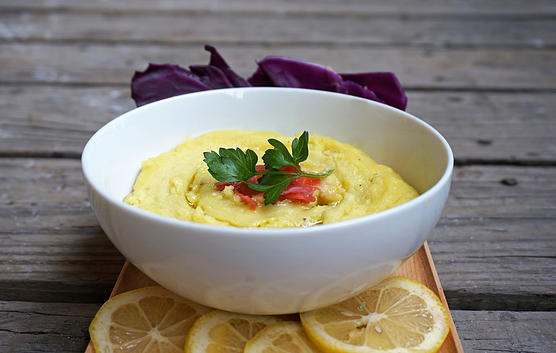 8. PMS Brownies
So with this on-slaught of estrogen dominance that I've been wading through with my Hashimoto's flare, my menstrual cycles are pretty bitch-assy right now. The girls are sore pretty much 28/30 days of the month, water retention is real life, and my cravings for carbs around that time of the month are torturous. Rather than completely derail my efforts to avoid too much sugar, I made these dense, fudgy brownies with coconut sugar (which I tolerate better than even honey, personally). In typical me fashion, I had to put a fruit or vegetable in these puppies, so I chose almost a cup of blueberries, which don't impart a blueberry flavor at all but at least I can be like, "Well, I'm eating a superfood shaped like a brownie, right?"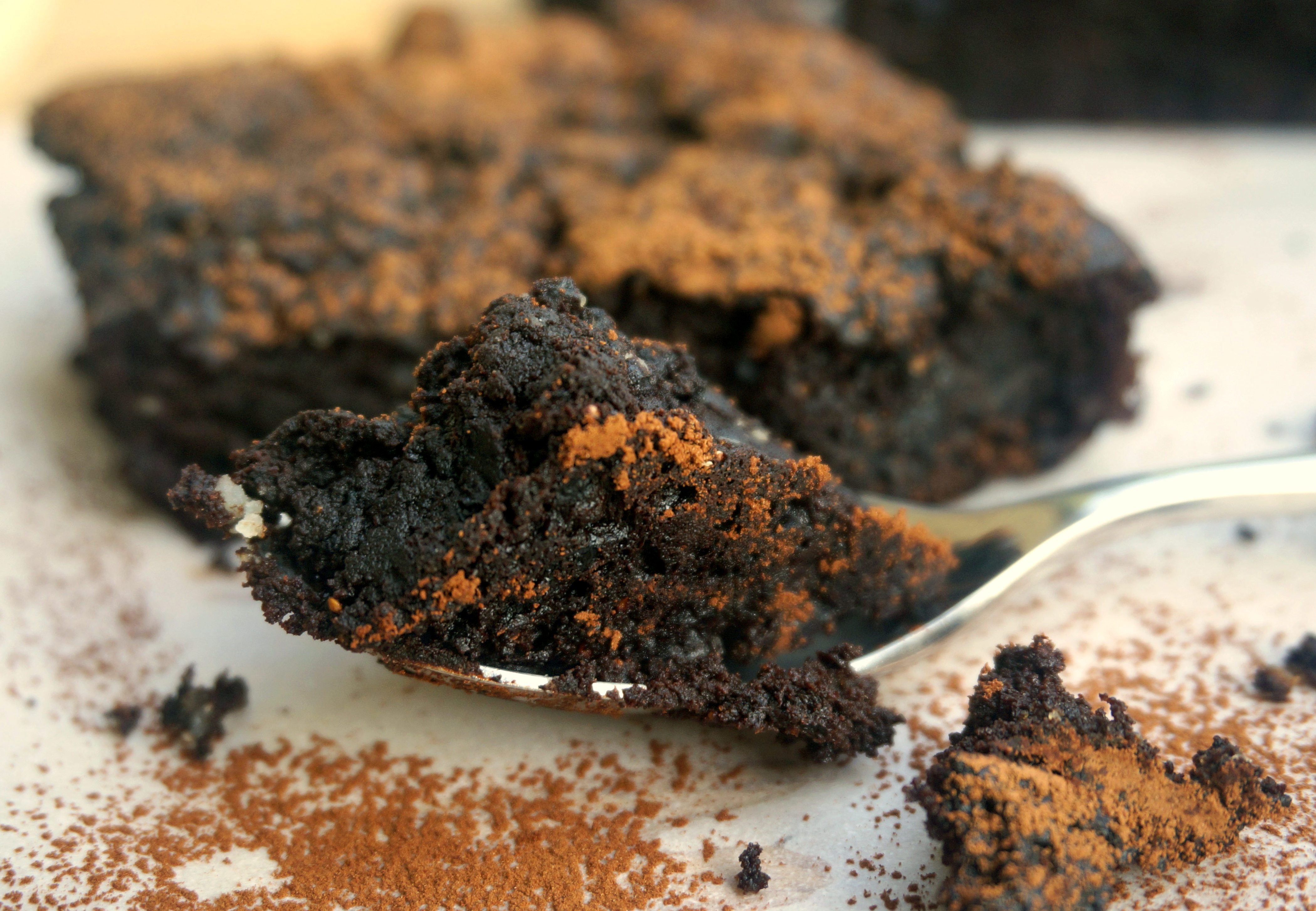 One of my first forays into baking with sweet potato flour and back when I didn't want to touch sugar with a 10-foot pole. I've now loosened up on those restrictions a little bit for the sake of flavor in certain baked goods, but these carrot-sweet potato muffin-cupcake hybrids really don't need any! They are topped with a lemon-y palm shortening frosting, but I've seen some readers use whipped coconut cream, or my Whipped Honey Butter (SO GOOD) on them instead!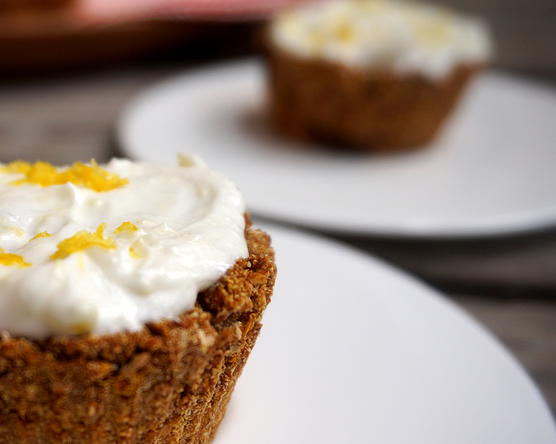 I created this recipe on the fly when I was staying with my sister in Florida for a weekend and had neglected to go shopping for any protein or extra vegetables. It was so hot that day in Florida, I only wanted to turn the stove on for a couple minutes, if at all! It's a very adaptable recipe which you can get quite creative with. This version has cinnamon and blueberries and uses the optional thickener (sweet potato flour) but you can leave that out to make this SCD-legal and low starch. The base of the recipe, yellow squash, is neutral and will take on whatever you flavor it with – I'm thinking roasted strawberries would be awesome on top of this!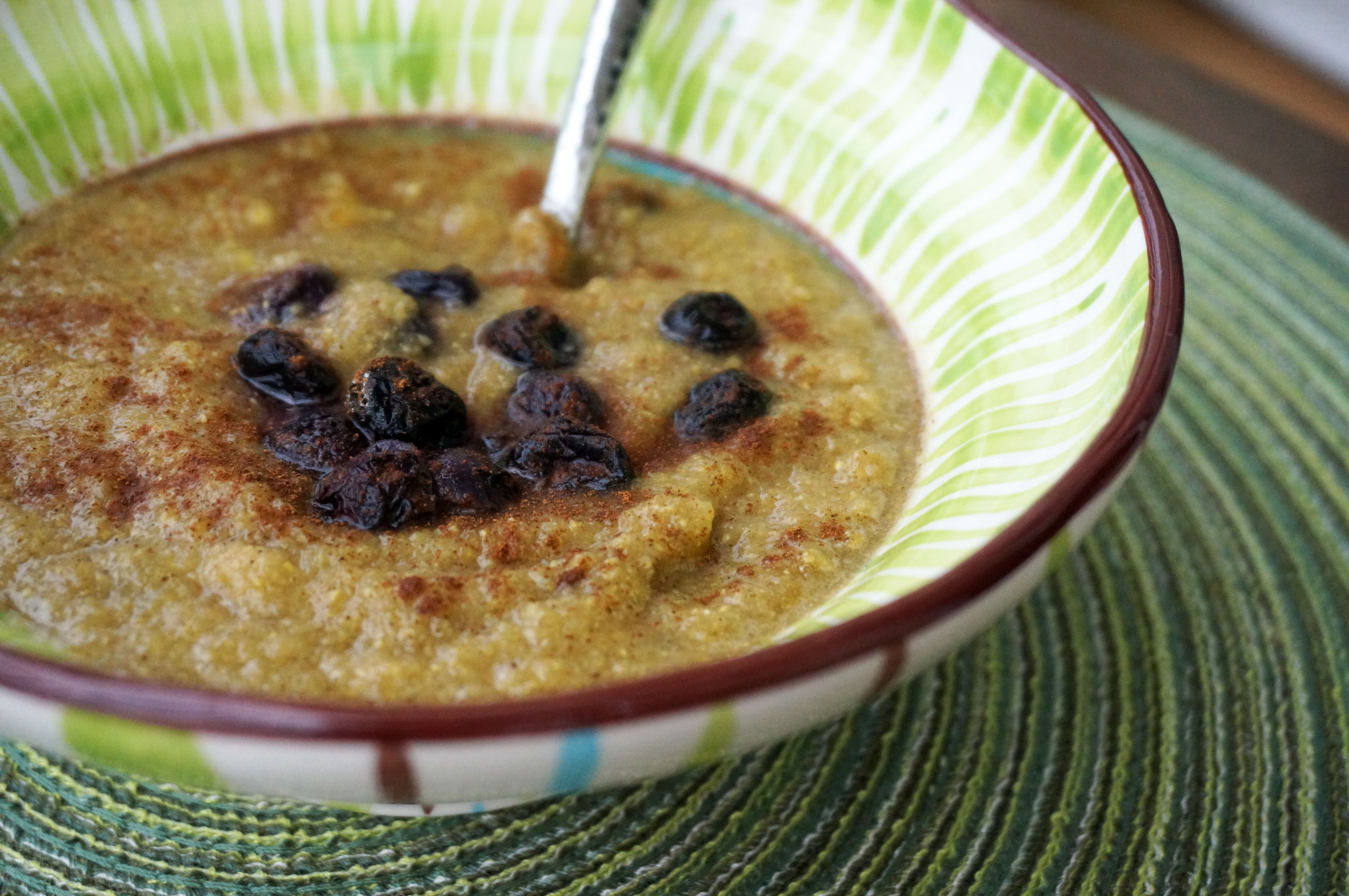 5. Anti-Inflammatory Meatballs
These are my (and yours!) absolute favorite meatball I have tried. Full of strong flavors like cilantro, ginger, and garlic then punched up with lime zest. Serve them with pesto zoodles, salad, or simply a side of fresh melon.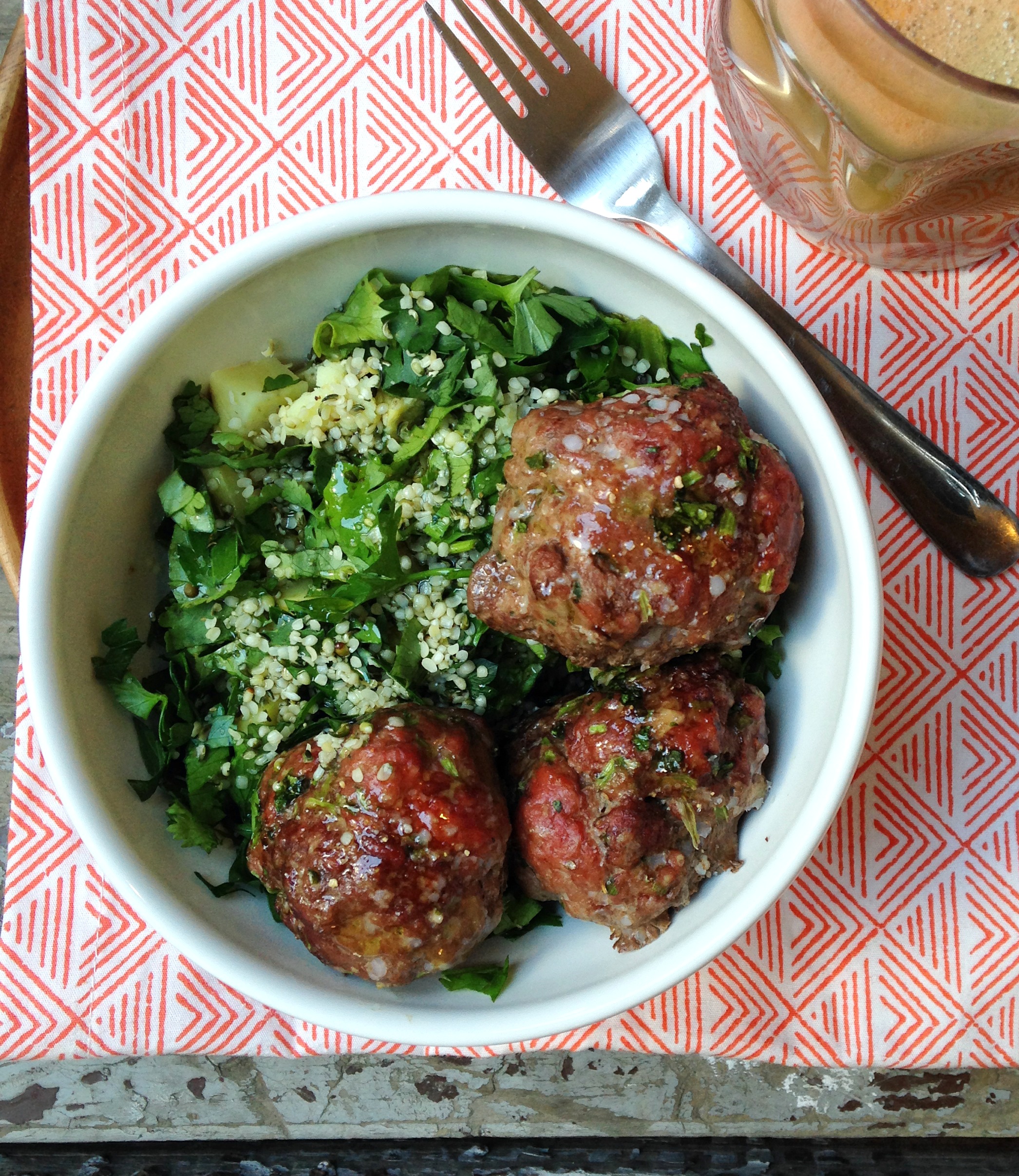 I made this recipe right around the time I was getting married last year because I was hankering for something naughty but in typical dumb-girl fashion, I was trying to be super "good" until my wedding day where I gorged on gluten-free donuts and fried fish with compressed watermelon. The chicken is pretty standard, but still juicy. What makes this recipe is the easy "gravy" made from white sweet potatoes, bacon grease, and fresh herbs. I've never eaten white gravy before, but people that have that I have fed this to say they love it.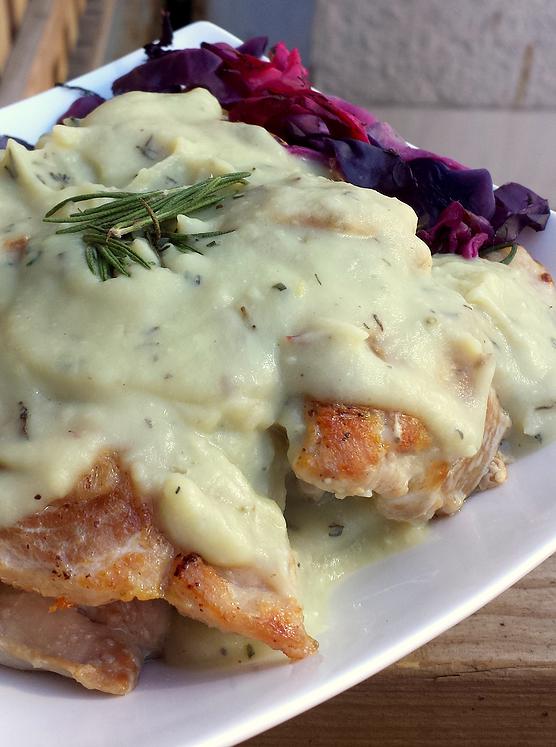 When I first made these 3-ingredient no-bake "treats" as one of my first blog posts, I was shocked they received the attention they did! Not because they aren't good but because they're kind of one of those "no recipe recipes" that I made on the fly one afternoon as I was about to go into a hard workout pretty hungry but wanted to avoid the energy crash of doing so…. while not having to digest anything when my body was about to go into fight or flight mode. These little dudes are mostly fat which our bodies can quickly absorb as an energy source but also give you a quick burst of sugar in the form of sundried raisins. Plus those raisins MAKE these fat bombs because they add a chewy texture so it feels like you're eating when you're really not having your digestive system do much work at all.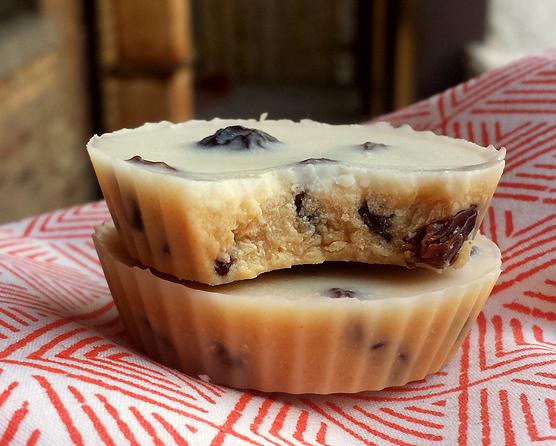 2. Rosemary & Prosciutto Stromboli
Do you miss pizza but seriously cannot tolerate dairy or gluten-free crusts? Are those AIP-friendly flatbreads just not cutting it without the gooey cheesiness that makes pizza one of America's most loved foods? I promise you will be satisfied with these stromboli (which some of you have turned into pizza, calzones, and hot pockets). The dough is made from mashed white sweet potato and tapioca flour which creates a cheesy, stringy flavor and eating experience. Adding prosciutto and rosemary gives this winner an upscale Italian feel but you guys have also filled it with pulled pork, sausage meat, veggies, and buffalo chicken. Yum!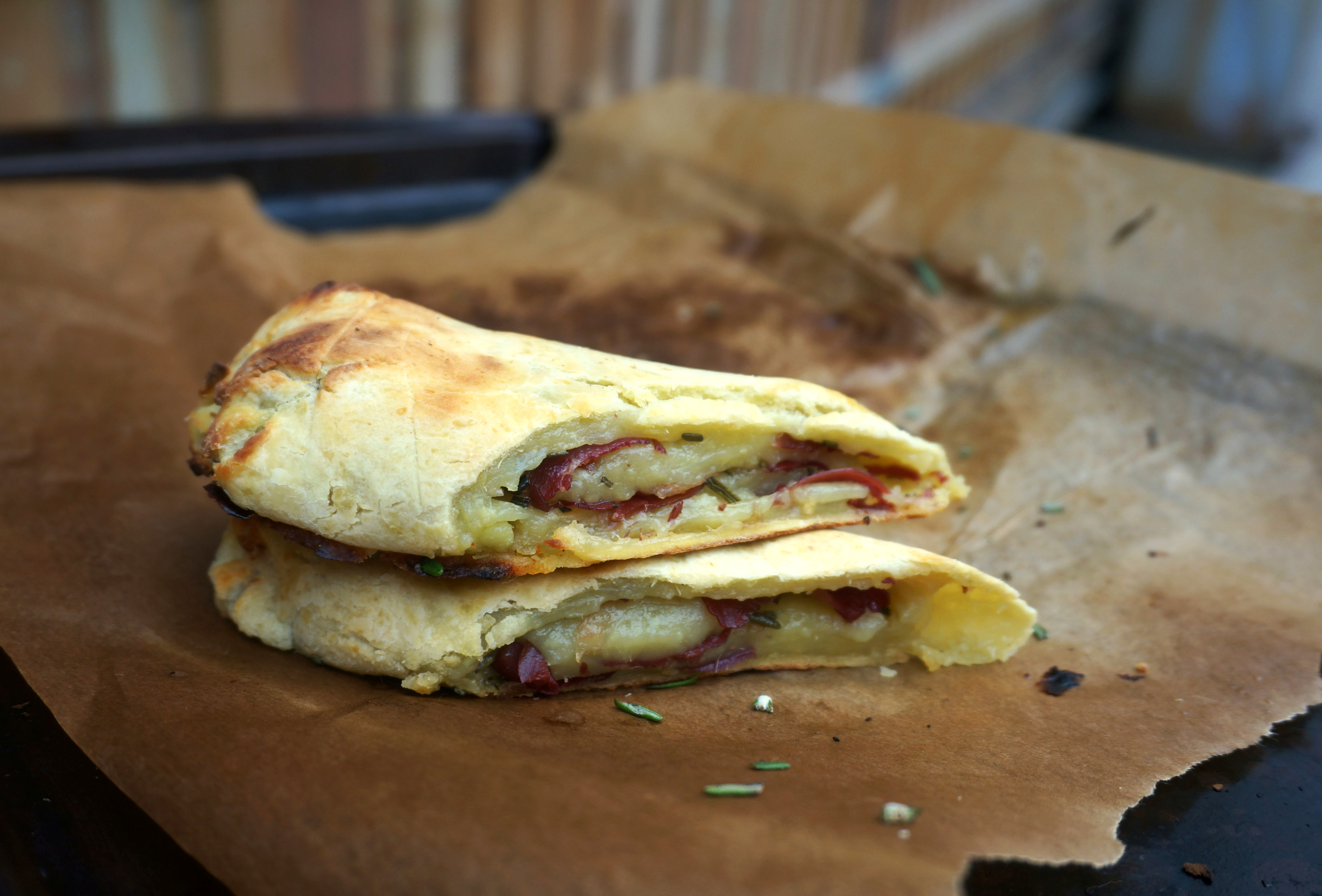 1. Rustic Apple Cinnamon Rolls
This recipe was going to be a guest post on a popular Paleo blog, but I'm so glad I hoarded it for G&E! You lovelies are frequently sharing your cinnamon roll creations with me on Instagram and I've never seen anyone make any changes! I guess they're pretty darn good, especially if you stay away from any grains whatsoever. I called them "Rustic" because they are definitely not fluffy, gooey shopping mall cinnamon rolls but more hearty and filling. The dough is also made from white sweet potato, unsweetened applesauce, and a bit of AIP-friendly flour that can be found in most grocers these days. The filling is diced fresh apples with a few Medjool dates and a hefty spoon of cinnamon because cinnamon makes me goo-goo-ga-ga. In fact, my favorite breakfast that I used to make myself every morning starting at age 6 was "Cinnamon Toast". It was heinous (actually delicious) but I cannot BELIEVE my parents let me start my day off with two slices of toast smeared in Country Crock butter, sprinkled with cinnamon, and then one sprinkled in white sugar and the other sprinkled in brown sugar. No wonder I had attention and hyperactivity issues and couldn't sit still long enough in class to ever get stickers for good behavior.