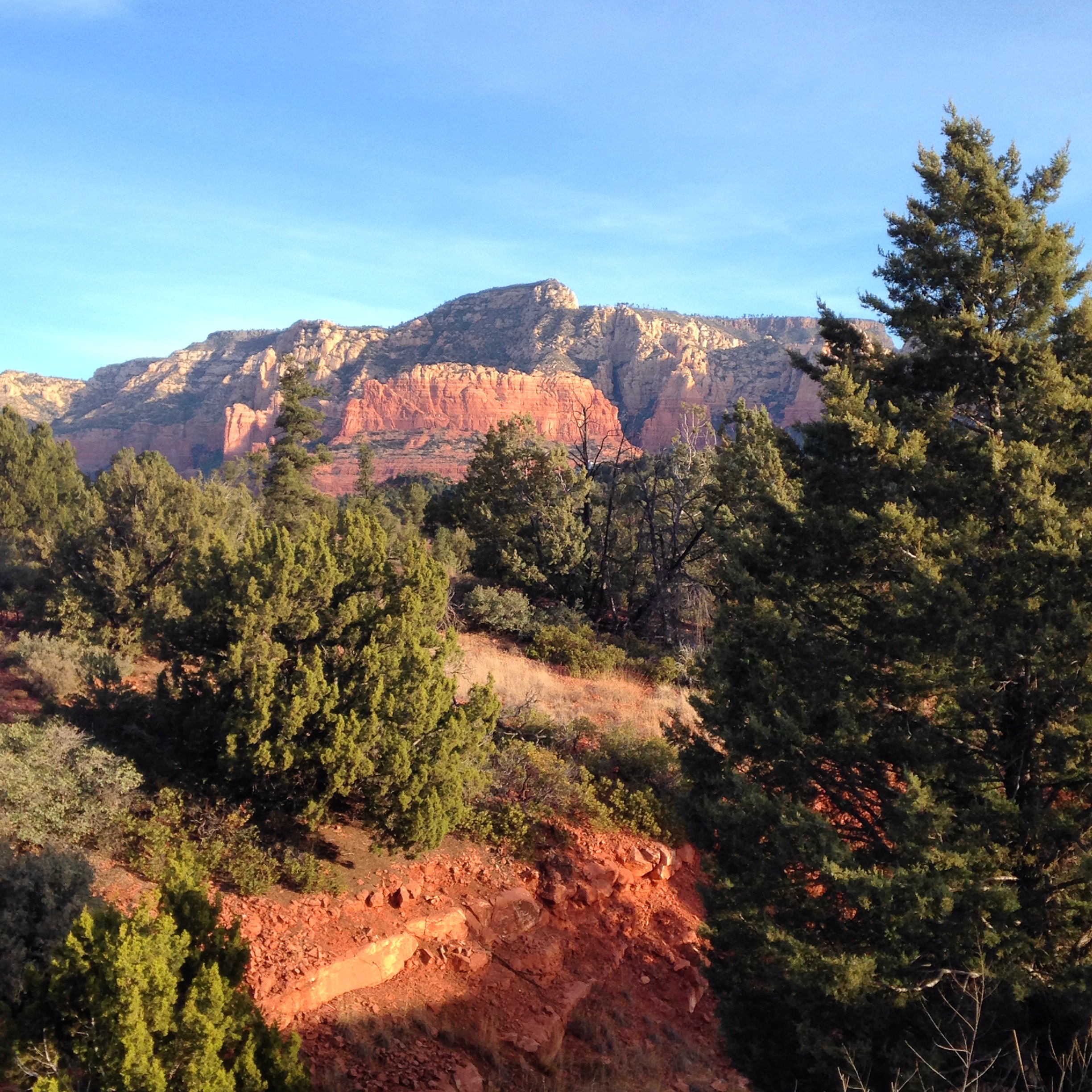 I think I have a new favorite region of the country: the southwest. I type this as I'm flying on Southwest Airlines (my favorite except for their terrible WiFi) to Florida for the holidays. We are going to spend a couple weeks with family and then off to Atlanta to start a new job. I'm excited for a milder winter, new experiences, and to reunite with some friends in the city. Anyone in the Atlanta area with some clean Paleo-friendly or healthy vegan (not junk food vegan) restaurant recommendations? If I can't get high quality, organic protein in a restaurant, I go the vegan route because I can usually count on some local produce in those joints 🙂
Back to my experience in northern Arizona… what a beautiful state! We spent time in Flagstaff (adorable downtown area with great local shopping), Sedona (purely magical and moving), and Scottsdale (right in the Camelback mountain range.. insane sunsets). Even though we were on vacation, we didn't spend too much time relaxing. Just not in either of our DNAs, but a rainy and foggy morning in Scottsdale forced us inside, and I spent a solid 3 hours lounging on the covered balcony watching the fog and showers come over the mountains. It was breathtaking and reminded me of Hawaii. Rather pictures of Hawaii – never been there.
If you're ever in Arizona, the drive from Flagstaff down to Sedona on AZ-89a through the canyons is breathtaking and a can't miss. We rented a convertible white Mustang, so we could drop the top and get full panoramic views of our surroundings. Lots of hiking, most of it quite challenging actually, especially Echo Canyon which is a steep 600+ foot climb with lots of bouldering required. We did it on a rainy night as the sun was coming down, so slippery rocks and darkness were against us, but it made the descent so much more rewarding and fun! Completely exhausted and starving from a day of travel, we headed to the local Whole Foods for a feast at the hot/cold bar. I found a locally made Paleo energy bar called RBar (contains pecans) that I really enjoyed and roasted Brussels sprouts the size of my fist. I bought my AIP go-to Whole Foods protein: an organic, naked rotisserie chicken. Shredded a leg quarter up over salad and called it a meal. The RBars saved my butt the next day when we attempted the other side of Camelback and while almost at the peak my body said "feed me NOW" and I stopped for a snack break to take in the views while my husband finished the climb (I had already been up there the night prior). On our way down we were blessed with a double rainbow, one of many "lucky" symbols we experienced during our trip including a full moon on our last night (it was our belated honeymoon after all), and some odd recurring numbers.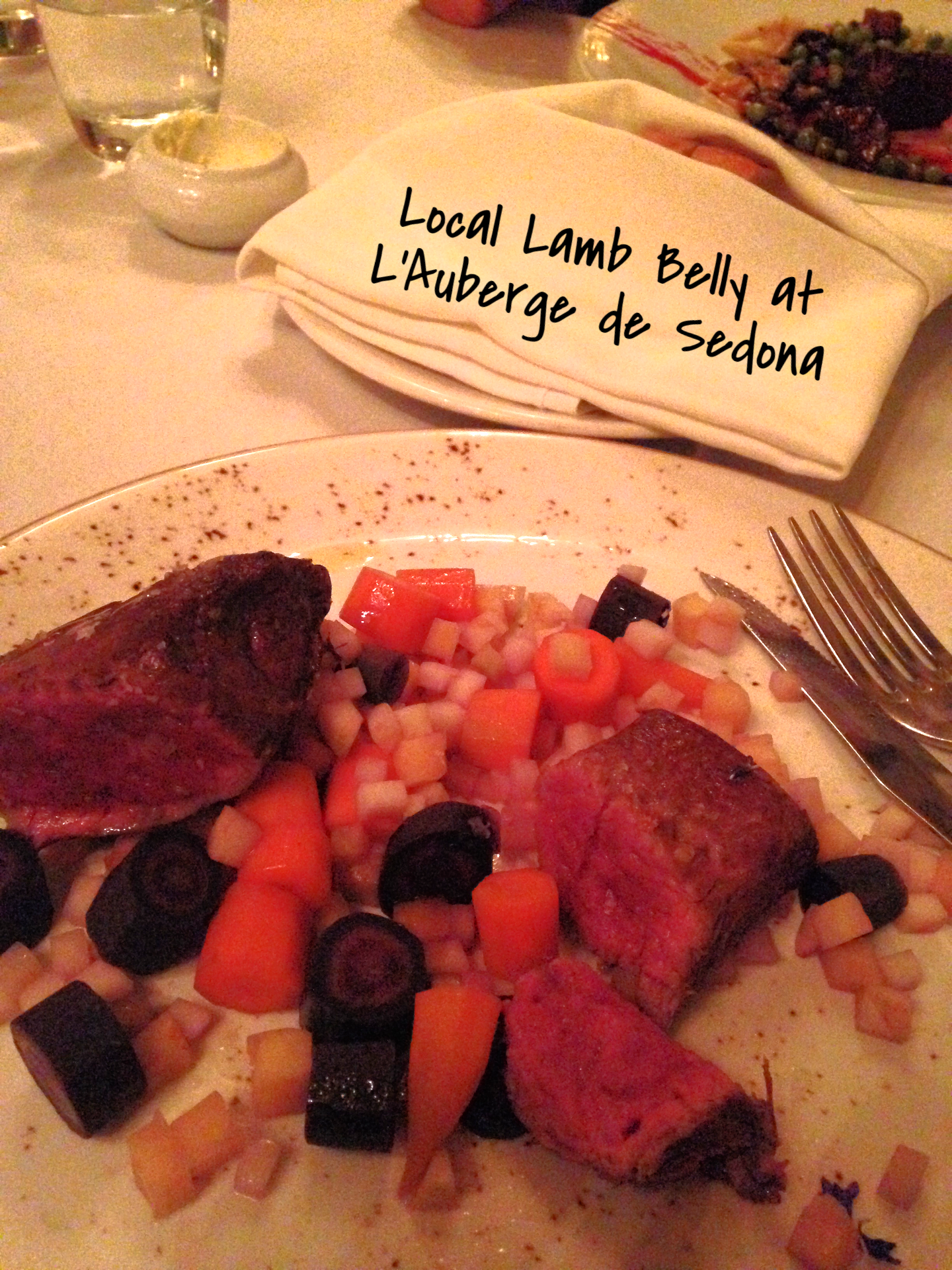 A small electric grill we used to cook up some grass fed ground beef from Whole Foods in our hotel bathroom. Yeah, I'm THAT committed to not eating poor quality meat! You can buy it on Amazon . I packed it in my carry-on, and it took up as much room as a pair of shoes. My burger was cooked perfectly but clean-up took a few extra minutes (worth it!)
I'm not a totally hippie, but I do enjoy the occasional numerology or astrology reference, so I fit right in with the Sedona New Age scene. In fact, I frequented a hippie-friendly vegan restaurant called Chocolatree that was so incredibly accommodating to my needs that I ate there for both of my meals each day. Each time I went, I was overcome with a calm, spiritual, and grateful feeling. The energy in that place is one-of-a-kind and even my naturally anxious partner was instantly calmed by it. I ordered the organic coffee blended with homemade coconut milk and local honey, a lovely beet & green juice, and a huge salad with local-picked steamed veggies and massaged kale and sprouts at each meal. The chocolates at Chocolatree are handmade with the highest quality ingredients (NO soy in the entire restaurant), many lightly sweetened with honey, and interesting ingredients like bee pollen and lavender. I cannot say enough about how warm and peaceful I felt inside that little gem.  Traveling is always slightly stressful and my AI and histamine intolerance symptoms act up on when I'm on vacation, so I try to eat as nutrient-dense as possible with TONS of veggies. I usually just do 2 meals a day to keep it simple and take the stress out of sourcing a 3rd meal.
One night we visited the restaurant at our hotel for a custom AIP 3-course meal. I called the restaurant in advance so I could make an appointment to meet with the chef. A young, slightly nervous guy named Michael graciously visited with us in person for 15 minutes to knock out a menu. He told me what fresh local produce he had available as well as grass fed and pastured meats. We settled on a lovely meal of a Field Green, Asian Pear & Persimmon Salad with Lemon Vinaigrette, Root Vegetable Soup with Thyme, and Lamb Belly seared rare with rainbow carrots and diced rutabaga.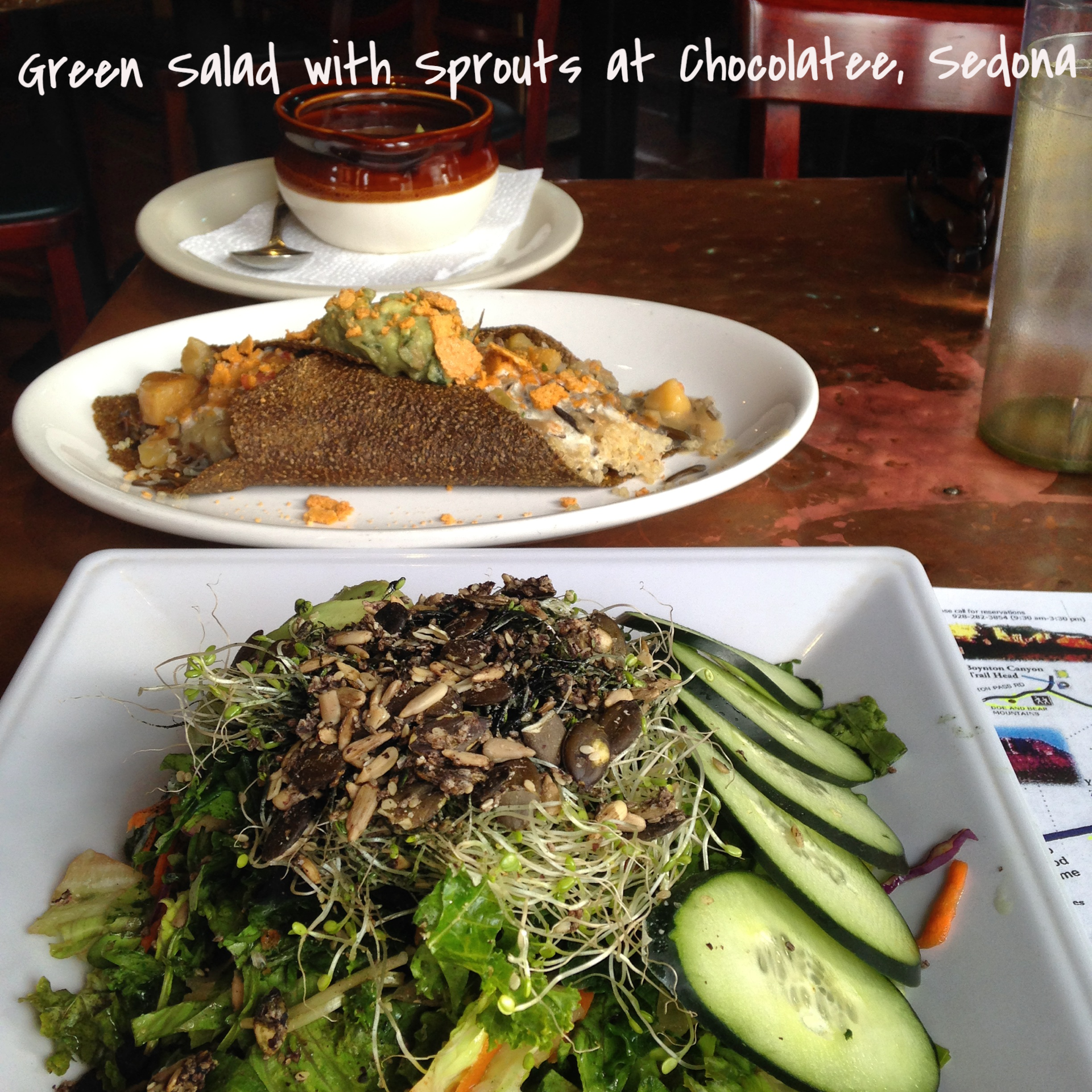 Back to those repeating numbers, we stayed in room 26 and 226 at both our resorts, I'm 26 years old, and our final hotel bill was $1,226.22 (again, honeymoon, don't judge), which we were given JUST AS I was telling the receptionist how odd it was we kept getting "26"-ed on this trip. All of our restaurant bills were also divisible by 11 ($44.44, $55.55, $66.66), which I got a huge kick out of! In numerology the number "26" is related to the number "8", which is my lucky number for many reasons. In numerology, 8 also relates to karma, which I am a mega believer in. "What goes around comes around" and "everything happens for a reason" are my two favored beliefs. I know – I'm a looney and a sucker for theories of fate.
If you haven't made it to Arizona yet, you must add it to your bucket list! It was a dream trip, and I was so happy to share some tiny moments with my Instagram followers and now my blog readers.Here are a few more photos to close out the post. Enjoy!