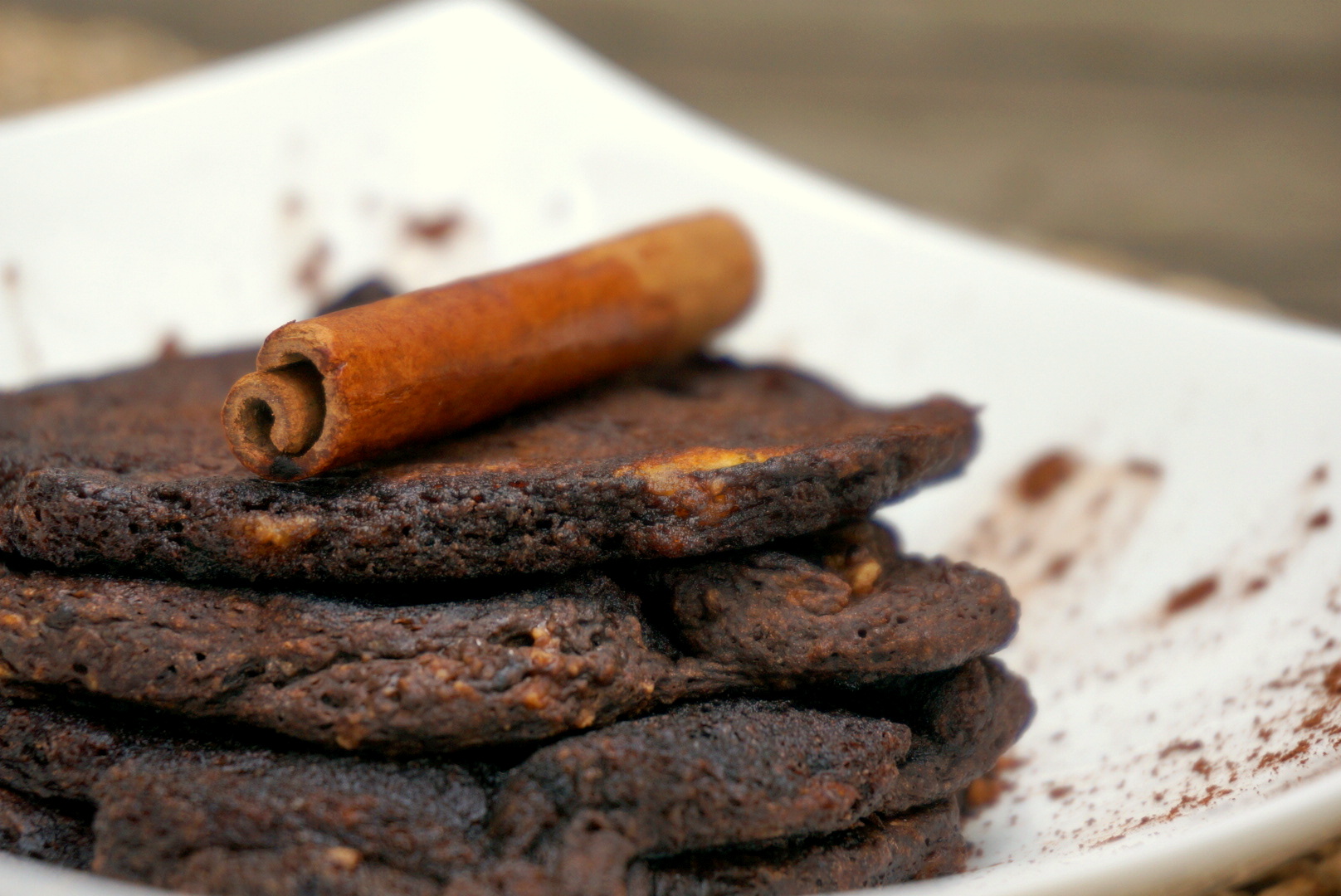 The community of AIP bloggers has been sneaking around the past few months using their magical powers to create our new e-book 85 Amazing AIP Breakfasts! Eileen from Phoenix Helix contacted us about the project, and we all jumped on board immediately because HELLO, breakfast is EVERYONE'S favorite meal of the day. And we greedily wanted new ideas for ourselves too! What did you grow up eating? Breakfast was the only meal where I'm embarrassed to say my mother failed us. Sorry, mum, I know you were busy worrying about lunch, snacks, dinner, soccer practices, and your own career! I don't blame you for sending us off to school with a bowl of cereal, Pop Tarts, or my personal favorite creation: Sugar Toast. Yes, at age 6 years old, I would make my own breakfast and it looked like this: two pieces of fresh-baked white bread toasted and topped with butter and a sprinkle of white sugar AND brown sugar. Too funny. You see where my sweet tooth comes in right?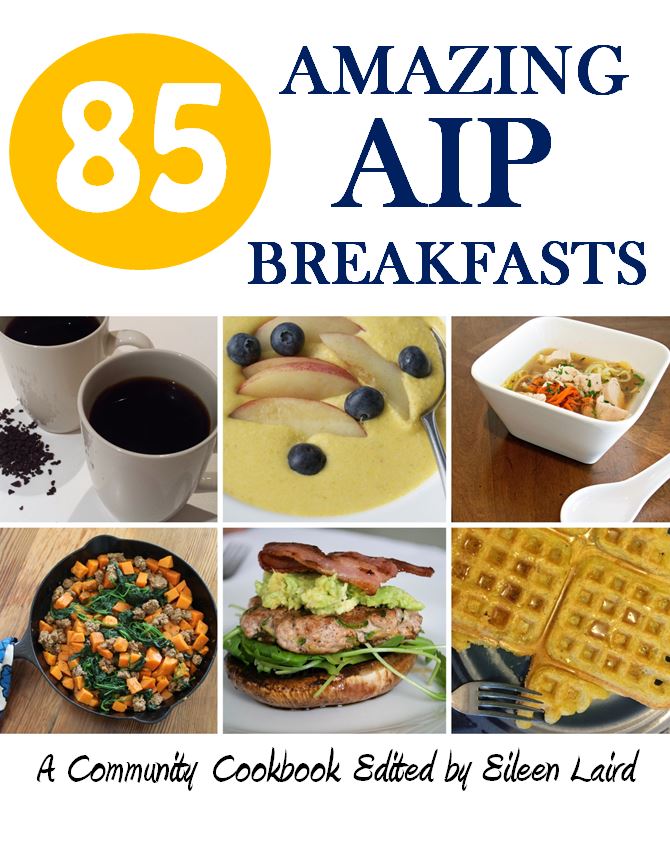 As an adult, breakfast means nutrition, energy, and mood control. It is still my favorite meal of the day, but now it's almost always meat and veggies. But sometimes I still get that hankering from something sweet, carb-y, and bread-y in the morning! And on AIP – what do you do? You thank your lucky stars that the AIP community has done all the leg work. With this e-book, which you can get for only $12.95, you're going to find 85 recipes divided into the 6 categories below. I also included some of my favorite recipes from the book below!
Beverages:

Herbal Coffee, Vanilla, Cappuccino, Spiced Banana Collagen Shake, and more!

Bowls

: 6 flavors of porridge including Apple, Pumpkin, and more! Biscuits & Gravy and even Sweet Potato Muffins in Bacon Bowls!

Skillets:

Cinnamon Pork & Apple Skillet, Bison Bacon Pomegranate Skillet, and Sweet Potato Apple and Pancetta Hash, and more!

Soups:

Greek Gyro Soup, Slow Cooker Breakfast Stew, Nourishing Whole Chicken Soup, and more!

Patties

: Apple Pie Pork Patties, Turkey Breakfast Stack, Spicy Sausage Patties, and more!

Pancakes & more:

Pumpkin Spice Pancakes, Silver Dollar Carob Pancakes, Cinnamon Crumb Cakes, Cinnamon Raisin Rolls, Fig & Citrus Hand Pies, and more!
To whet your whistle (although the above recipes already did I'm sure), I also wanted to share with you a recipe from the book for the Breakfast Stack by Jo from Comfort Bites.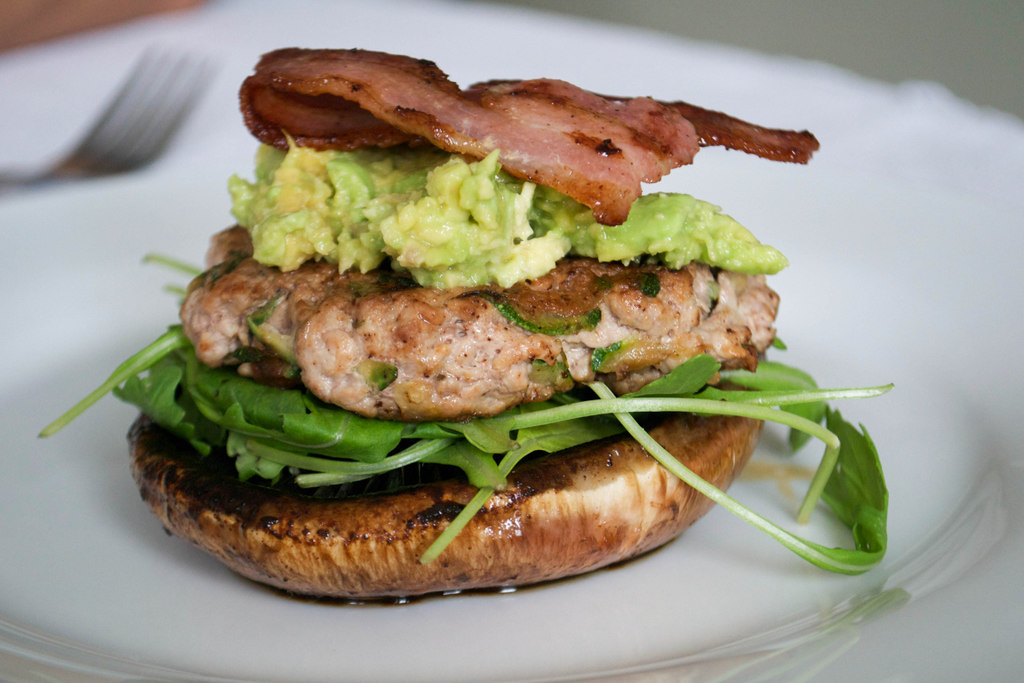 AIP Breakfast Stack
4 servings
Ingredients
4 slices AIP-friendly bacon
1 pound ground turkey
1 medium zucchini, grated coarsely
1/4 teaspoon dried sage
couple of pinches of salt
coconut oil (if needed)
4 large flat mushrooms, stalks removed
2 medium avocados, stone and skin removed
juice of one small lemon
rocket or watercress leaves
Directions
1. Fry bacon in a large, dry skillet over medium heat until crispy. Set bacon aside. Leave fat in pan.
2. In a bowl, blend the turkey, zucchini, sage and a pinch of salt. Form into 6 patties. Refrigerate 2 for a snack later; cook 4 now.
3. If there's not enough bacon fat in the skillet, add a little coconut oil. Cook patties 5-6 minutes per side. Check they are fully cooked throughout and then remove from pan and set aside.
4. Add mushrooms to skillet along with a splash of water. Cook a few minutes each side, until they turn golden. Turn off the heat.
5. Quickly mash the avocado flesh together with a pinch of salt and the lemon juice.
6. To assemble: place the upturned mushroom on a plate and arrange a small tangle of the watercress or rocket leaves on top. Place the turkey and zucchini patty on top of that and finish with a spoonful of guacamole and a slice of bacon. Eat while hot.