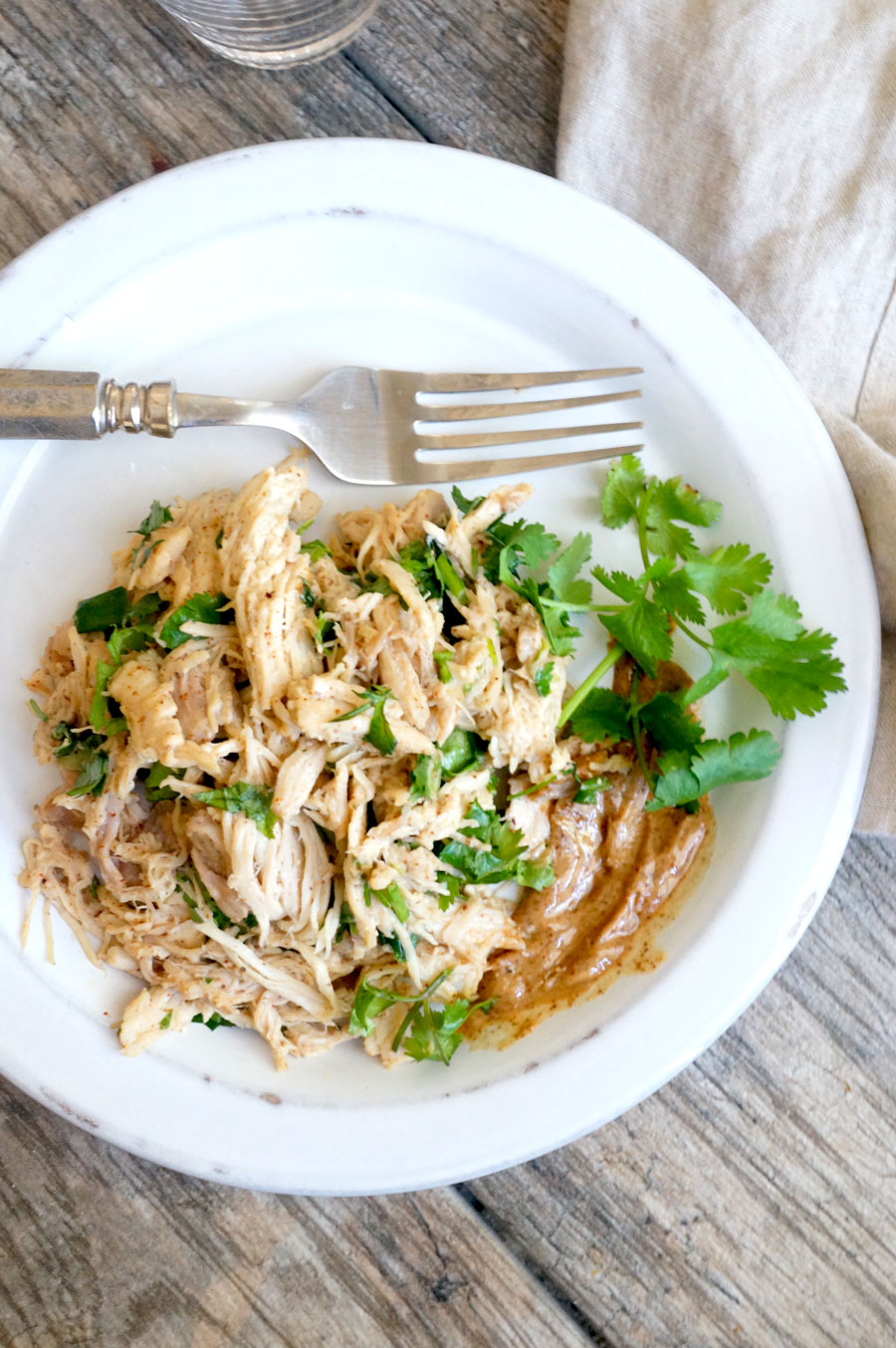 Can't stop, won't stop Instant Potting. And apparently neither can you guys because so many of you have been enjoying The Paleo AIP Instant Pot Cookbook  since it released a couple days ago! You can read more about the cookbook of over 140 AIP-compliant paleo recipes made in a pressure cooker ranging from soups to BBQ chicken to tapioca pudding!
I planned my meals this week from the cookbook but also wanted to make a recipe for the blog too = here we are. I'll also be making the White Chicken Chili from the new book this week, and we are stoked to have it for lunch tomorrow! And my favorite recipe from the book so far can be found for free here: Swedish Meatballs with Mushroom Gravy.
We've been chowing down on this delicious
Asian-inspired pulled chicken. This recipe couldn't be easier, more hands off, or more budget-friendly! It makes enough chicken for several meals. We served it over baked Japanese yams with a side of steamed broccoli tossed with coconut aminos. Tasty!
You could also make an Asian salad with it by tossing the dressed chicken with shredded cabbage, carrots, and jicama. Yerm. That's "yum" for when you're bored of pronouncing English words as they were intended. Perfect recovery food from a long weekend of ACL music festing, hiking, boating & momming!!
Shredded Chicken with Almond Satay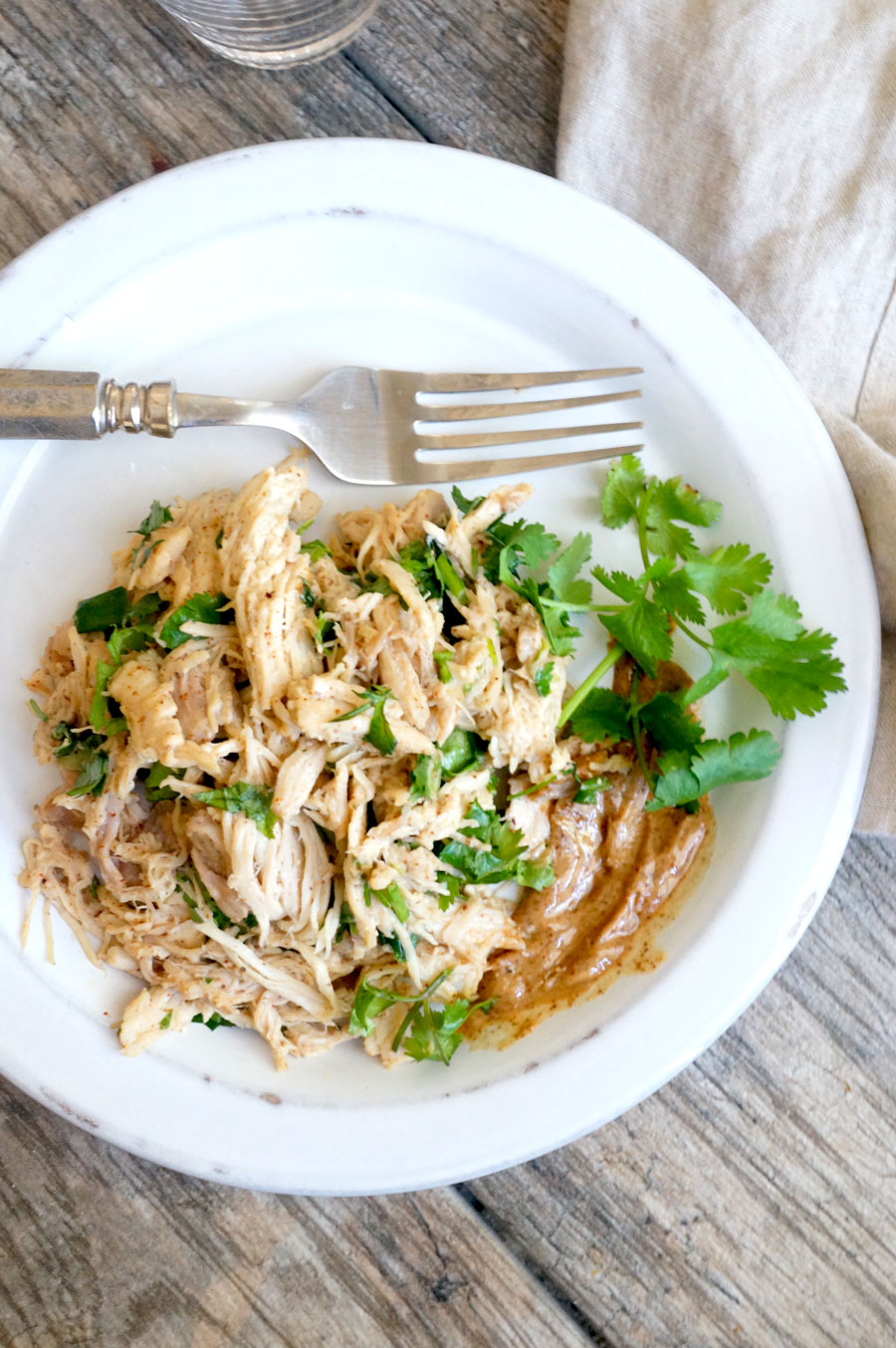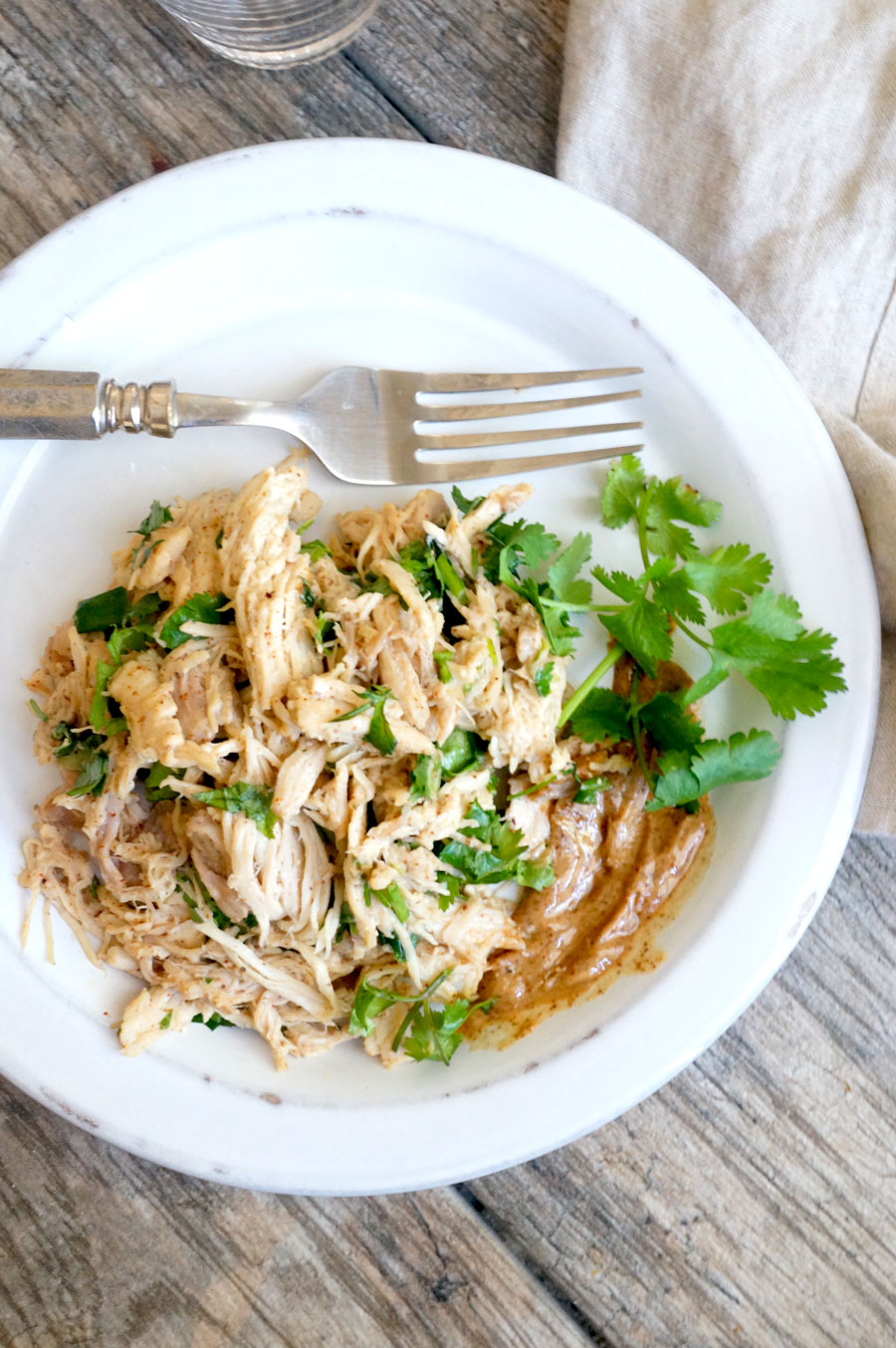 Ingredients
3 1/2 to 4 pounds mixed boneless skinless chicken breast and thighs
1/4 cup bone broth
1 1/2 teaspoons sea salt
4 green onions, sliced
2 handfuls cilantro, chopped
lime wedges, for serving
Almond Satay:
1/3 cup creamy almond butter
3 tablespoons coconut aminos
2 tablespoons coconut or cashew milk
1/2 tablespoon lime juice
1 teaspoon fish sauce
1 teaspoon sesame oil
1 teaspoon apple cider vinegar
Directions
For the Shredded Chicken: 
Add chicken and bone broth to your Instant Pot insert. Sprinkle sea salt evenly on chicken. Seal the lid and press the "Poultry" setting to cook for 15 minutes.
Meanwhile, make the almond satay sauce below.
When the timer is up, manually release the pressure and transfer chicken to a large cutting board. Using two forks, shred the chicken well.
Let cool until just warm before transferring the shredded chicken to a large mixing bowl and tossing with the satay sauce, green onions, and cilantro. Serve with the lime wedges.
For the Almond Satay: In a medium bowl, whisk together all of the ingredients  until smooth and creamy.