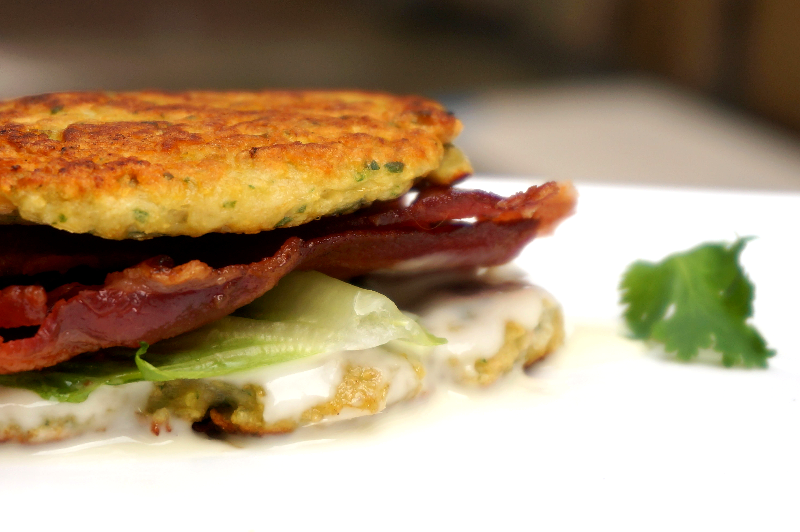 Well, that was a mouthful! I can guarantee these are incredibly flavorful for two reasons. #1 I have been sick this week with a sinus infection and have not been able to taste my food for days, but I could taste these babies, and boy were they good. #2 My husband went bonkers over them too, and he is fairly indifferent to food in general (I know, what a weirdo).
I struck a genius moment last week when all I had in my fridge was 1 plantain and half a chicken breast. I let my Vitamix work its magic along with some of my favorite flavor boosters and WA-BAM! Sandwich bread so easy it makes lettuce wraps look a' fool. Plus you get extra protein by having chicken inside of the bread itself. I typed "inside of the breast" itself, and had to erase it, but I still wanted you to know how hopped up on probotics and nasal spray I am.
I got this pleasant little snotfest from my property management company neglecting to repair a leaky roof which quickly led to a black mold infestation of my apartment. This is serious stuff for anyone, especially if you have an autoimmune disorder, and especially if you are allergic to mold like I am. Well I forced them to reduce my rent for next month by 75% by kindly reminding them of their responsibilites to maintain a safe living environment for their tenants. Unfortunately we are now stuck with a whole week of invasive construction work, and the only two rooms I have to work with are the kithcen and the bathroom. Lucky for me we had a fiesta today, and they treated me to the latest mariachi hits and some solo singing. Bunch of chaarcters. That's okay, they kept me company on this rainy day!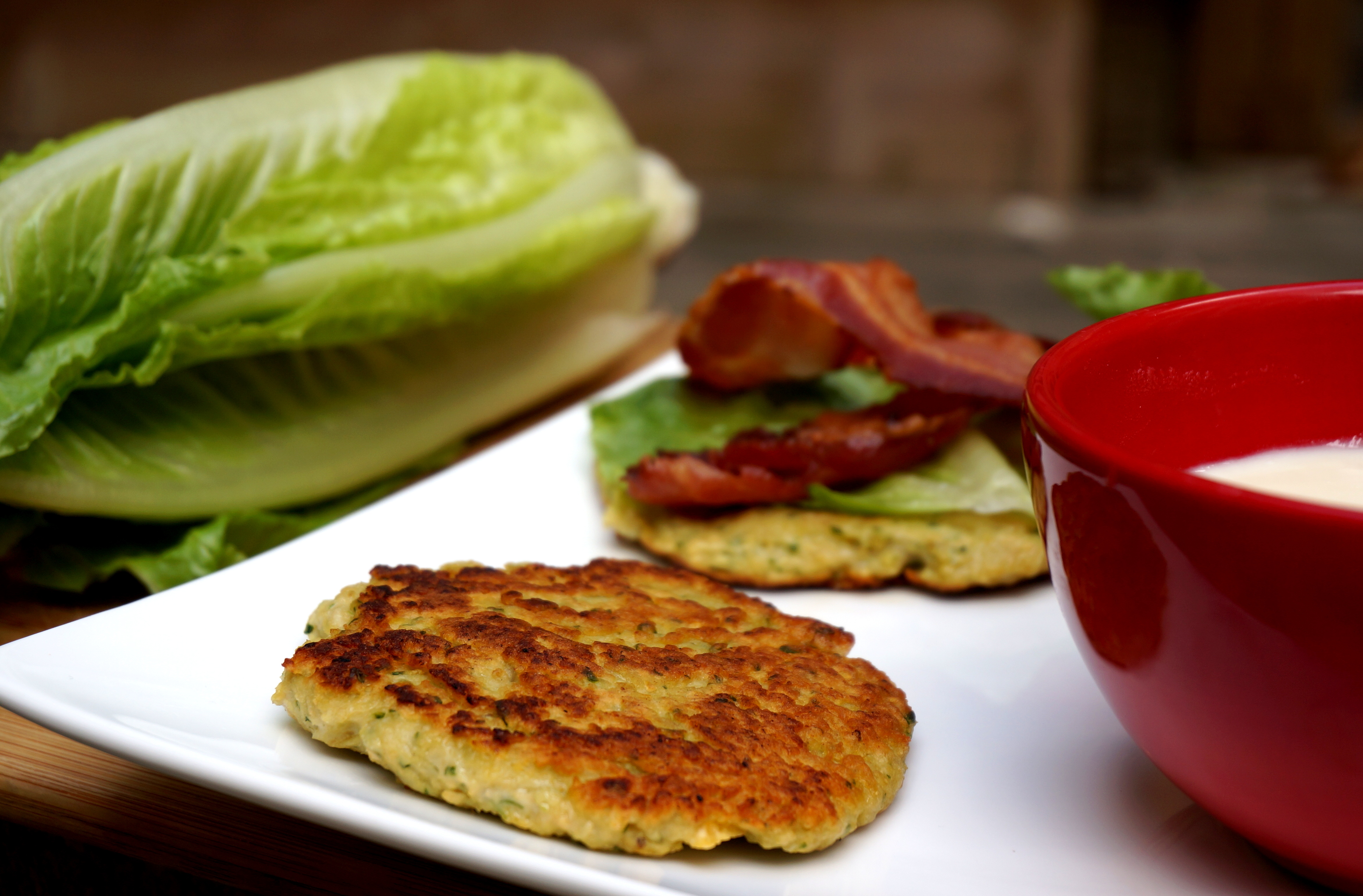 Plantain Chicken Fritter Clubs
Serves 2| Ready in 30 minutes
4 slices uncured bacon
1 green plantain, peeled
6-8 oz organic boneless skinless chicken breast, uncooked
¼ tsp granulated garlic
¼ cup packed cilantro leaves
Pinch sea salt
For Serving: Garlic Mayo dressing HERE, lettuce, avocado, kraut
Cook bacon in medium-sized skillet over medium heat until crispy. Set aside. Pour bacon fat into a small cup to use for frying.
Place remaining ingredients in high-powered blender or food processor and blend until pureed into a paste.
Heat ½ tsp bacon fat over medium-high heat. Place ¼ cup of the mixture into pan and flatten with the bottom of a measuring cup until about ¼ inch thick. Cook for 2 minutes until golden brown and then flip and cook another 2-3 minutes.
Repeat step 3 for remaining chicken-plantain mixture.
Assemble sandwiches by topping 1 plantain chicken fritter with Garlic Mayo, lettuce, avocado and a slice of bacon. Top with a second fritter to make a sandwich, or leave open-faced.