I released a Christmas cookie (these AIP Snowball Cookies) last week but wanted to also make a pumpkin treat for you guys too!
These pumpkin blondies are dense, moist, cake-like & made with tons of whole foods like plantain, pumpkin, dates, and coconut butter. They're the best when served from the fridge smeared with creamed maple syrup, also known as Maple Butter.
The Maple Butter linked here is my favorite store-bought, but you can also make your own using this method by Oh She Glows.  Have you had "maple leaf cookies" from Canada? Maple Butter is like the cream inside those cookies but more smooth and spreadable like almond butter. It's THE BEST. And it takes these blondies to the next level! Without the Maple Butter they are more like a dense, yummy pumpkin bread.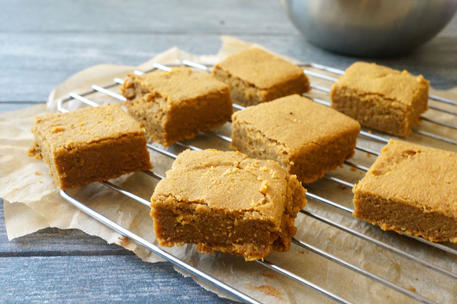 Enjoy these naturally-sweetened "blondies" without inflammatory flours or processed sugars! Even add chocolate chips for pumpkin chocolate blondies!
Paleo Pumpkin Blondies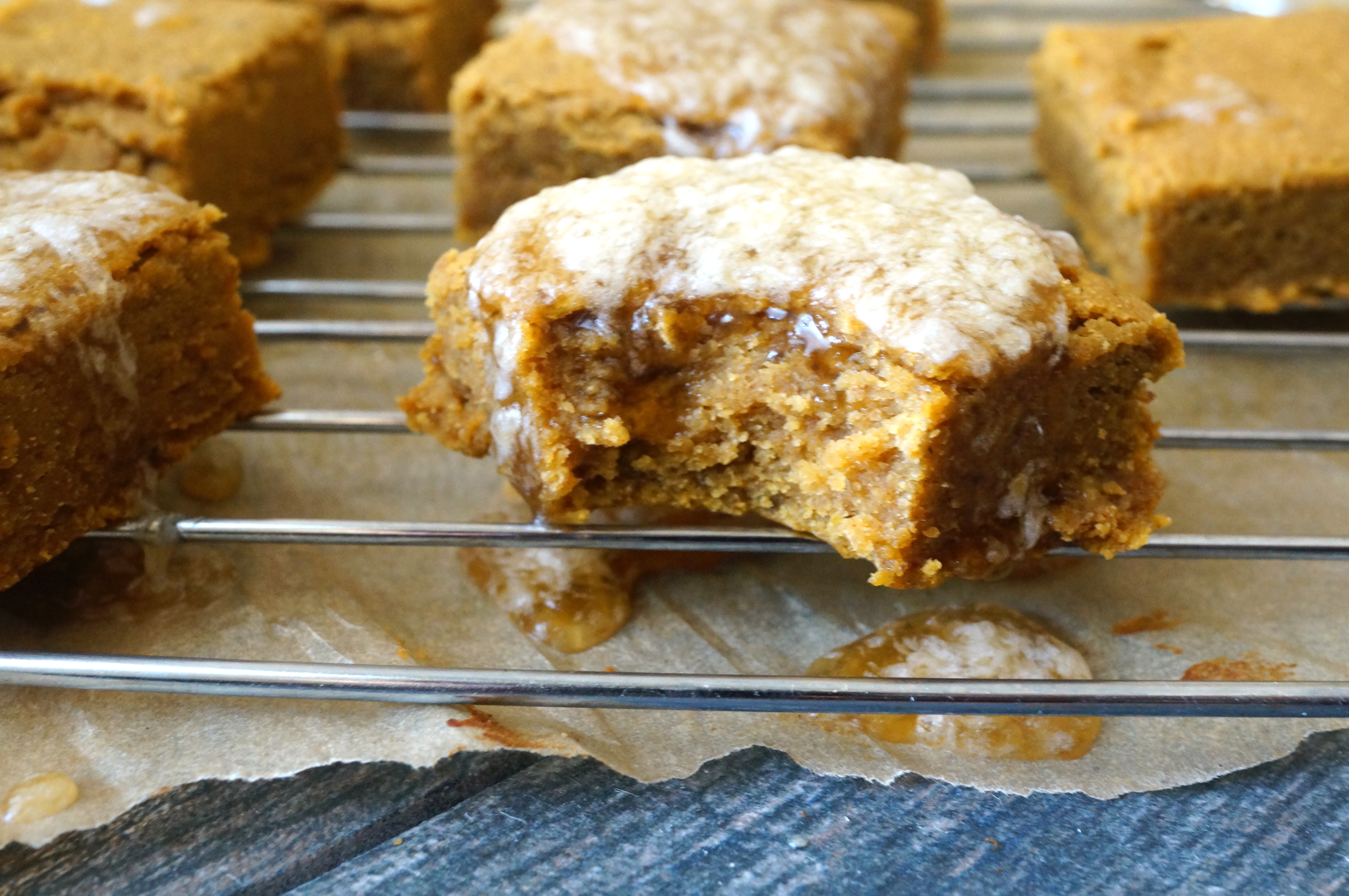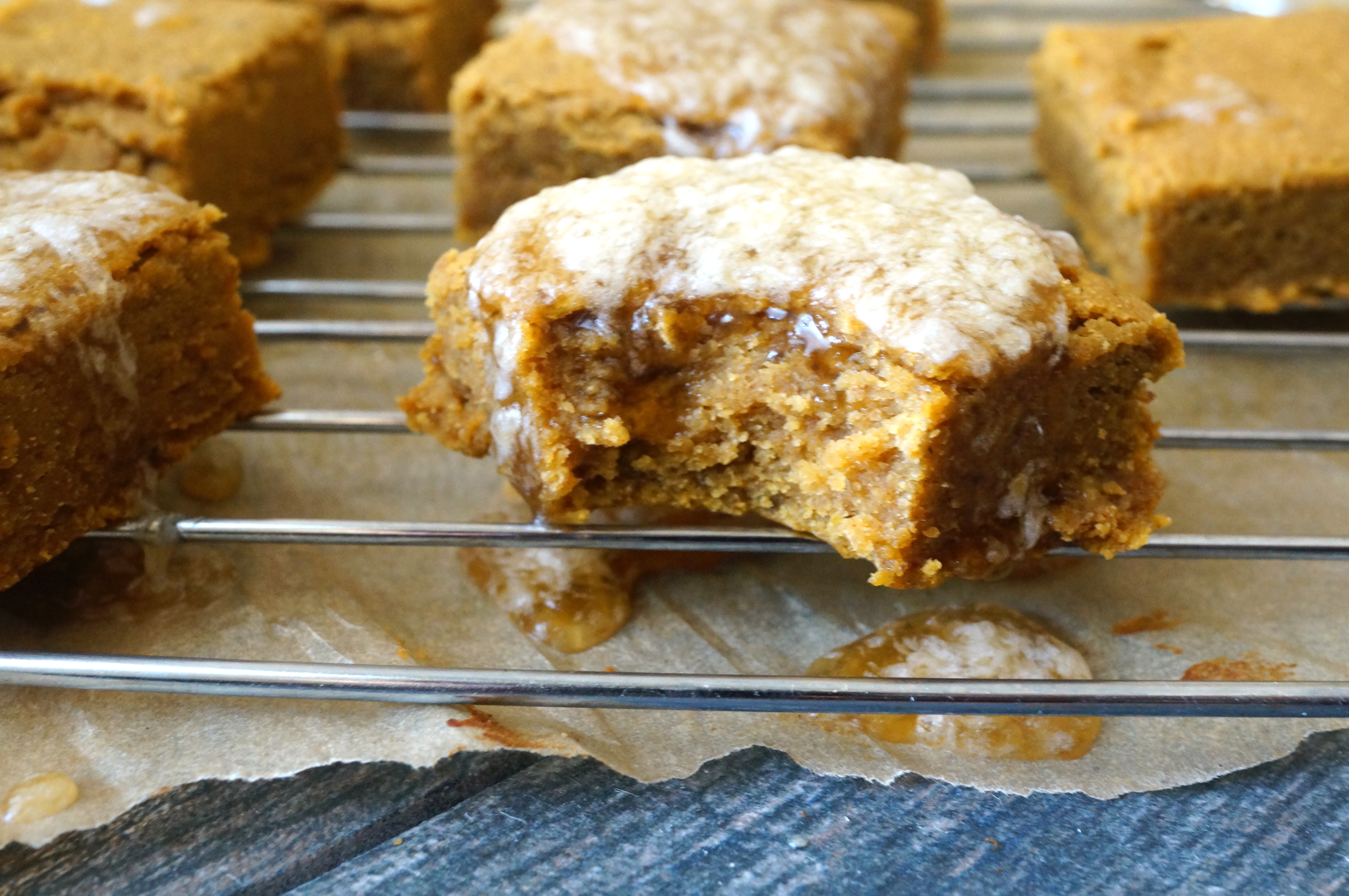 Directions
1. Preheat oven to 350 degrees. Line the bottom of an 8x8 inch glass dish with parchment paper.
2.
Combine
dates in food processor until a paste forms. Add plantain, pumpkin,
coconut oil
,
coconut butter
, and maple syrup to the processor and combine well.
3. Add remaining ingredients to the processor and process until a smooth, dense batter forms.
4. Spoon and smooth the batter into the prepared pan. Bake for 30 minutes until golden brown and the top has formed a nice crust.
5. Using the parchment paper to assist you, transfer the blondies to a wire rack to cool completely in the refrigerator. You may also cool on the countertop, but this will be take longer. Cut into squares.
6. If desired, frost blondies with Maple Butter - highly recommend this!