Dairy-Free Chocolate Mousse comes together in just a few minutes with just a few ingredients: coconut cream, dark chocolate, vanilla, cocoa powder and sea salt.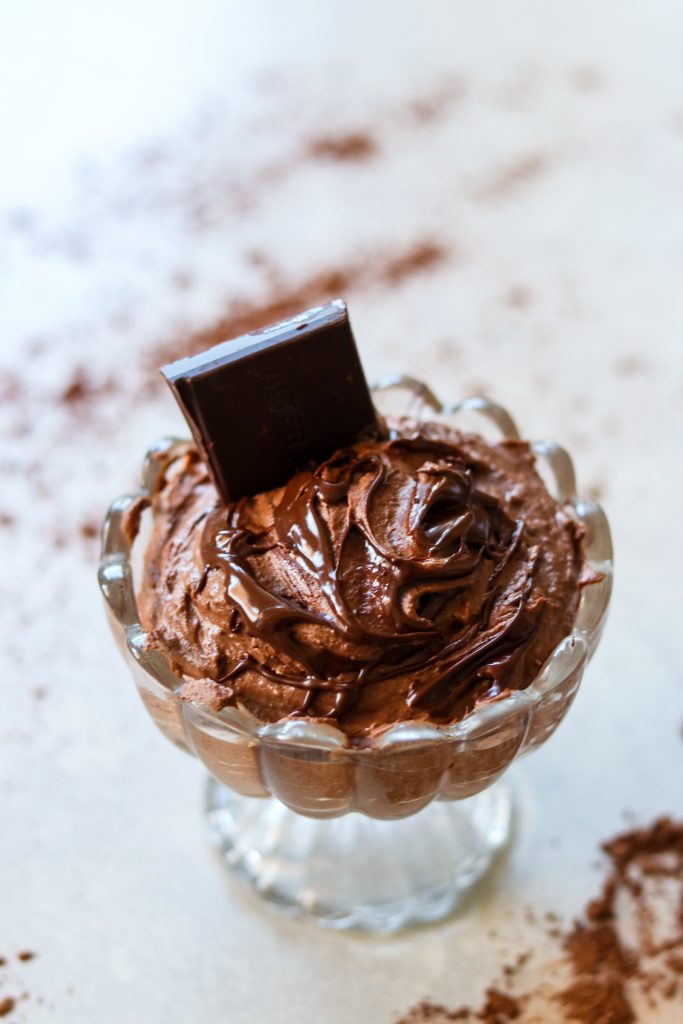 I wanted to make a Valentine's dessert for you all this month, but it's hard for me to plan ahead for recipes these days. Grocery store hauls are always focused on "what will my child enjoy eating this week" versus the previous "what should I buy for a blog recipe this week".
This decadent and delicious Dairy Free Chocolate Mousse was born out of convenience and yes – a chocolate craving. It comes together quickly with a bowl and hand mixer and just a few ingredients! This coconut cream based Chocolate Mousse lands between light and airy and dense and thick n' creamy. It's not overpoweringly sweet and has a moderate dark chocolate flavor.
I drizzled it in leftover melted dark chocolate and served with a square of dark chocolate for an extra special treat. The recipe makes enough for 4 smaller servings or 2 chocolate-indulging servings. It's high in healthy saturated fats and not too high in sugar if you choose semi-sweet or dark chocolate for melting!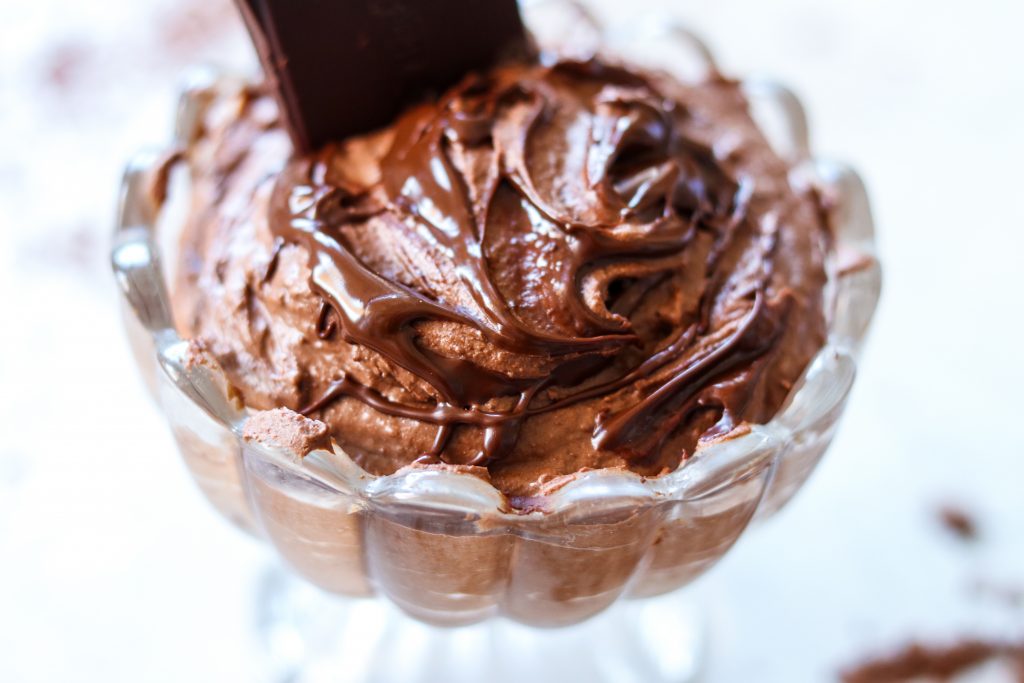 What's in Dairy Free Chocolate Mousse?
Chilled coconut cream from a can or two of full-fat coconut milk
Semi-sweet or dark chocolate chunks for melting
Cocoa powder
Vanilla extract
Sea salt
You need to chill your can (or two) of full-fat coconut milk in the refrigerator for at least a few hours (ideally overnight). Refrigerating helps separate the cream from the water – making it easy to measure out 1 cup of solid coconut cream.
My favorite full-fat coconut milk is Thai Kitchen Organic. I can almost always get 1 cup of chilled and firm coconut cream from each can. You don't want thin or soup-y coconut cream for this recipe – you must use thick, hardened and chilled coconut cream.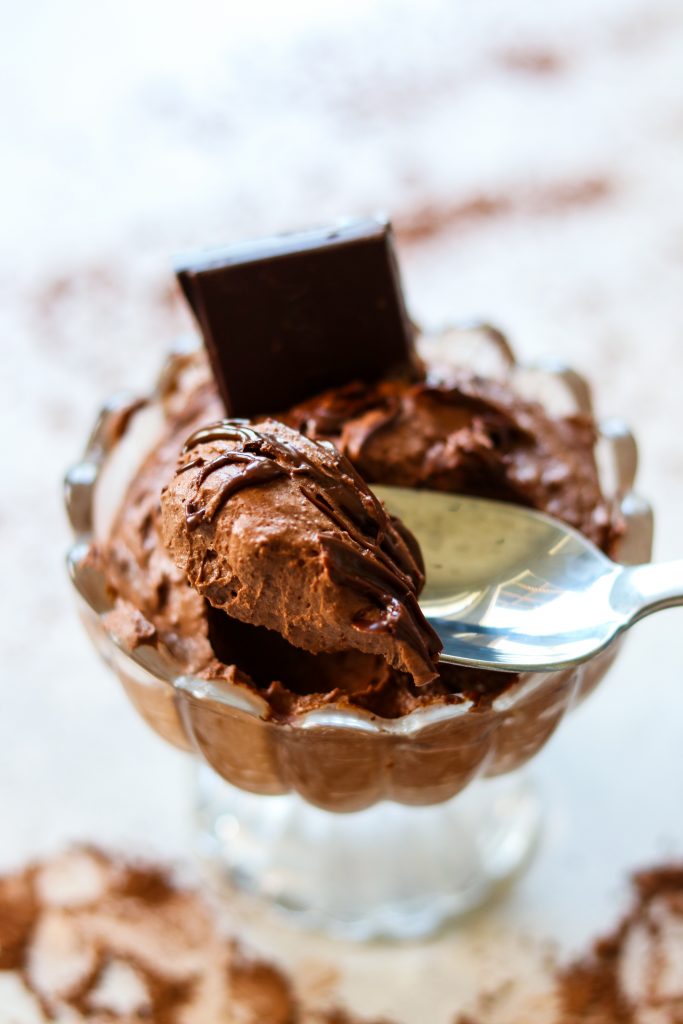 How to Make Whipped Chocolate Mousse?
In a deep mixing bowl (glass or stainless steel is best), use a hand mixer fitted with the whisk attachment to whip air into 1 cup chilled coconut cream until it is fluffy and increased in volume (3 to 5 minutes).
Meanwhile, melt 1 cup semi-sweet or dark chocolate chunks in the microwave or using a double boiler method, stirring until smooth and shiny. Remove from heat. Reserve 1 tablespoon for serving.
Stir in slightly cooled melted chocolate, cocoa, vanilla and sea salt. Whip again with hand mixer until well incorporated and fluffy.
Spoon into serving dish and drizzle with reserved melted chocolate and serve with a square of dark chocolate.
Print Dairy-Free Chocolate Mousse
---
Looking for other quick and easy dessert recipes?
Paleo Healthy Frozen Berry Bowls
Dairy-Free Strawberry Yogurt Pops