What we feed our kids impacts their health. But did you know what we feed our kids in, on and out does too? This is your guide for the best Non-Toxic Kids Dinnerware and Drinkware: Cups, Bowls and Plates for babies, toddlers and kids.
Here's the thing: we can feed our kids the best organic and healthy food options as we can manage but if they're consuming it from chemical-ridden dinnerware and cups then that organic applesauce isn't as chemical-free as you may think. Keep reading to find out which materials to avoid heating or all together, and my top mom-tested picks for all categories.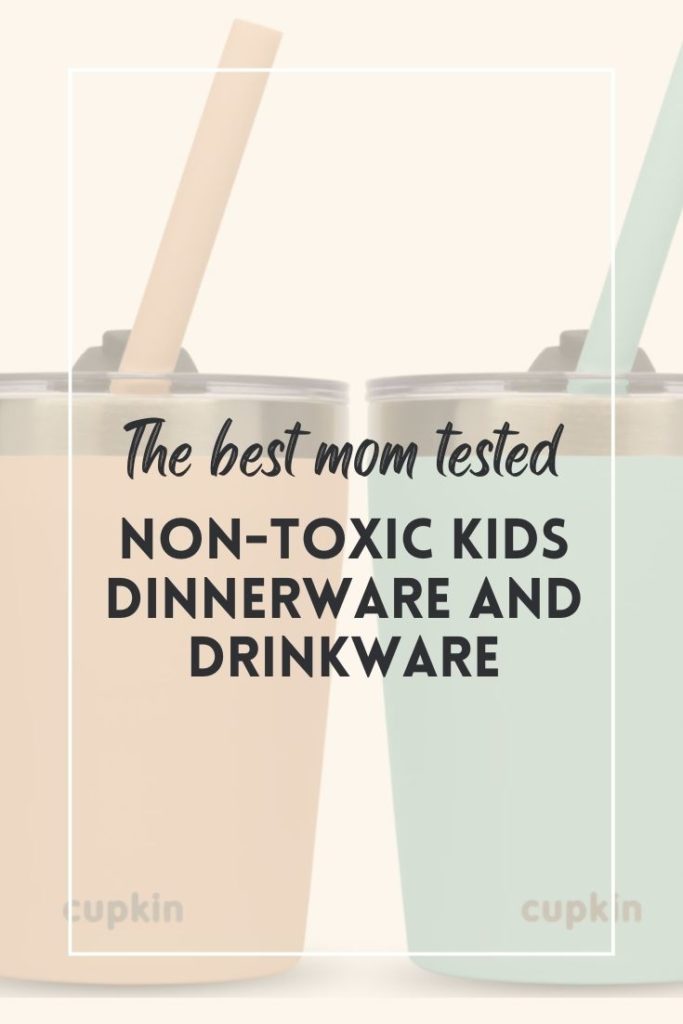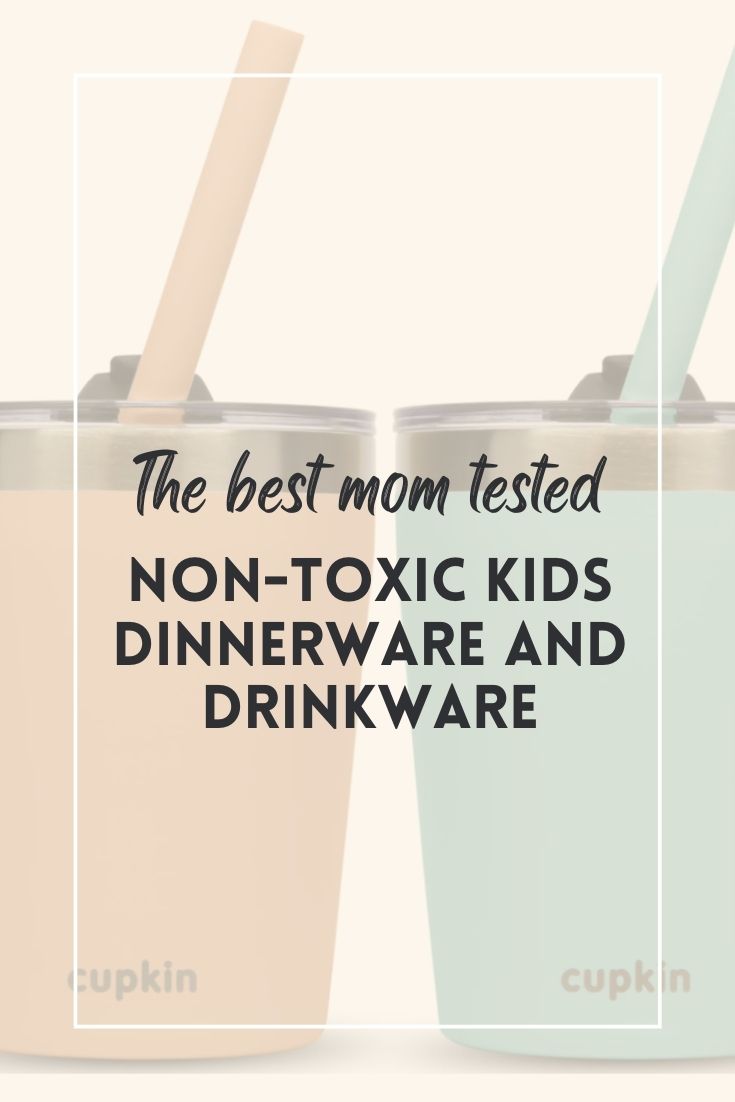 What materials to avoid or not heat in kids dinnerware?
Should I microwave my kids' food?
Ideally we are reheating our children's food in safe cookware such as cast iron, stainless steel or safe non-stick (like Greenpan) using heat-stable fats like butter, coconut oil, tallow and even olive oil at lower heats. If you must microwave your children's food, do so on a ceramic or glass plate that meets the above safety standards. Once heated and slightly cooled, transfer to a safer dinnerware option below.
It's so easy to reach for the microwave to reheat leftovers, but I promise you it's nearly as easy to reheat on the stove. Plus. food always tastes better reheated on the stove than in the microwave!
What are the best non-toxic dinnerware and plates for toddlers?
What are the best non-toxic cups for kids?
Best Non-Toxic Straw Cup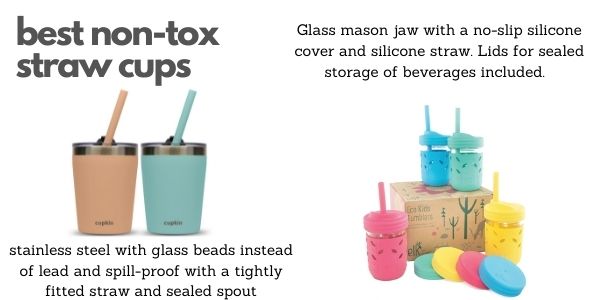 Best Non-Toxic Open Mouth Cups
Best Non-Toxic Water Bottles for Kids
What plates can I use with my baby?
Babies do not necessarily NEED to eat off plates if they are eating in a highchair with a tray. If you are practicing more of a Montessori style to introducing solids and not using a high chair, then a plate would be ideal. Children often enjoy divided plates. It helps them make sense of their food to separate out textures and colors. Divider plates make the eating experience less overwhelming for a child.
I love the ezpz brand silicone First Foods Set for ages 6-12 months who are self-feeding. It comes with silicone spoons, a silicone open-mouth cup (best for oral motor development), and a silicone bowl set in a placemat. For toddlers, choose one of the divider plate options above!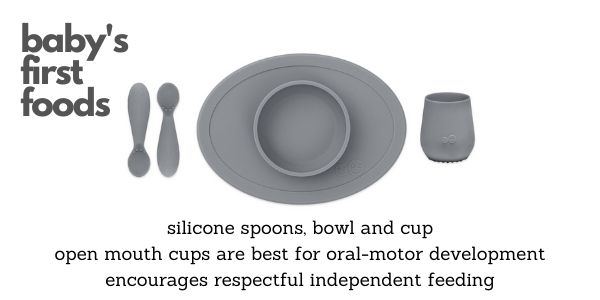 Is it okay for babies, toddlers and kids to drink out of plastic?
Because plastic chemicals can build up in our bloodstream over time, I do not recommend for any infant, toddler or child to drink out of plastics that may contain BPA, BPS or other bisphenol compounds. There are several safer options on the market including stainless steel, silicone and bamboo. A study shared by the Environmental Working Group shared that BPA was found in the bloodstream of 93% of people 6 years and older. In 2009, they also found that nine out of ten infants had BPA in their bloodstream already. Safer drinking cups for children come at a variety of price points, are better for the environment and better for our children's health.