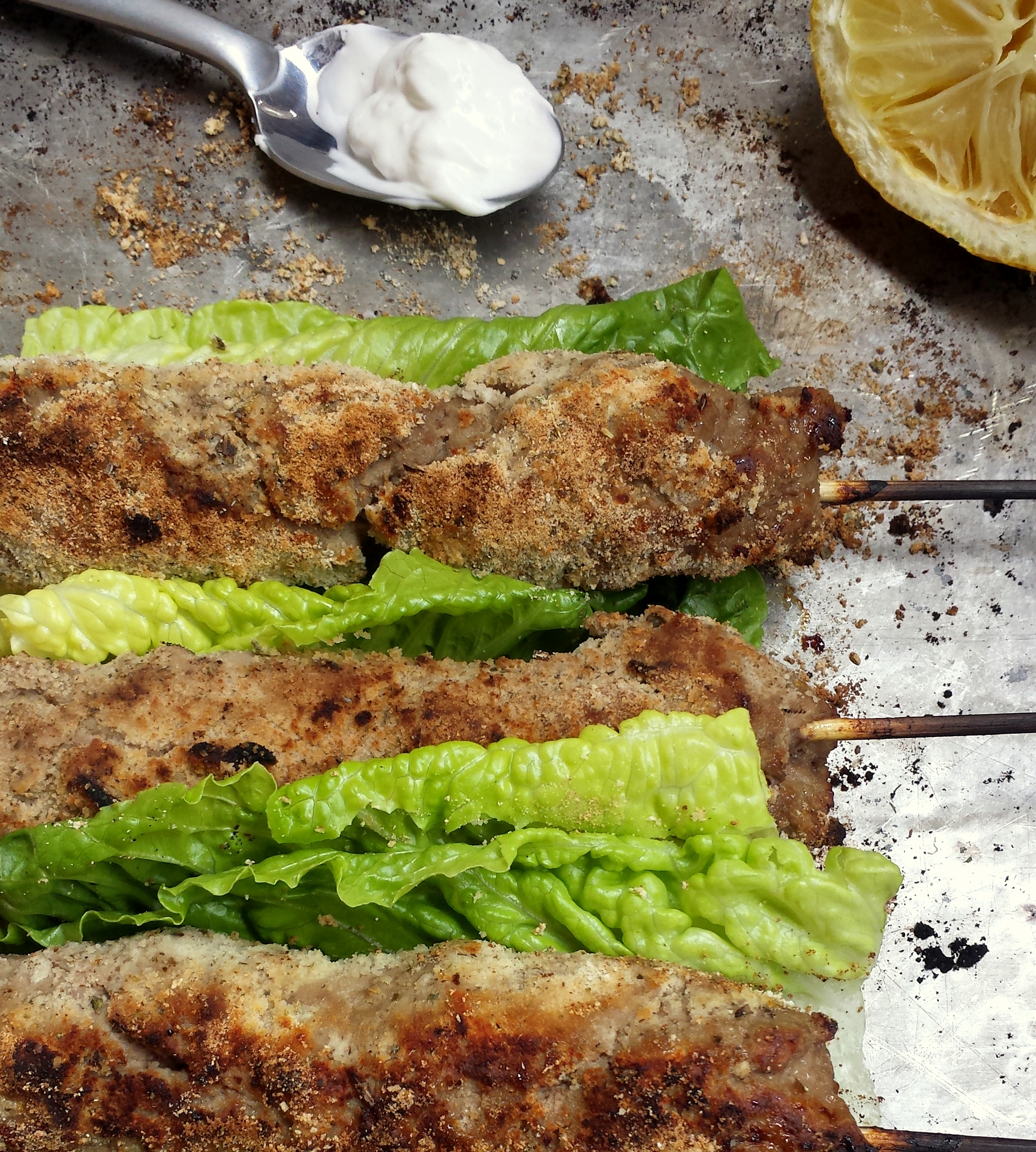 I got married this weekend! It doesn't feel different from just living with your fiance. As my friend Caitlin puts it "now you can just do your taxes together." Hopefully I'll score some spousal health insurance too. The wedding ended up being absolutely perfect, but we did have some pre-wedding scares. I'll be doing 1 or 2 posts on the event. Mostly just so I don't forget what happened.
My pre-wedding diet consisted of meat and lots of it. If I'm stressed (which I was since I was my own wedding planner), I have to eat extra meals or else I get sick or run down. Enter, meat on a stick. Convenient, delicious, fun to eat.  I don't know what I did to make these so damn good, but they kept me interested for a full week. Yes, I gloat about my own food. The only thing I'm good at is cooking, so I may as well brag about it. I'm sure you understand if you live in mediocrity 95% of the time like I do. That's a backhanded compliment to myself.
Well, here's a sneak preview of our wedding. If it was a movie, the tagline would be "Twelve wrongs make a right." If you're more into action thrillers: "Monsoon Wedding". And if you prefer chick flicks "Weather or Knot". Stay tuned, folks.
Beef Shawarma Skewers [AIP Friendly]
Serves 6| Ready in 35 minutes
1 ½ lb grassfed ground beef (85-90% lean)
1 ½ cup Japanese sweet potato, peeled and diced into cubes
1 tsp lemon zest
1 tsp lemon juice
1-2 tsp dried oregano (more if you love oregano like I do)
1 tsp coconut flour
Sea salt
Place sweet potatoes in a steamer basket set over a pot of boiling water. Cover and let steam until fork tender, about 15 minutes. Place in high-powered blender or food processor.
Add ground beef, 1 tsp sea salt, lemon juice and lemon zest to food processor. Blend until pureed into a smooth paste. Separate meat/potato mixture into 7-8 even sized balls.
Soak wooden skewers in water for 10 minutes to prevent burning. I forgot to do this. Roll one meatball onto skewer using both hands until you form a long, even shaped cylinder around the stick. It will look suspiciously like male genitalia. Ignore this and proceed with the remaining skewers.
In a small bowl, mix the coconut flour, oregano, and a small pinch of sea salt together. Sprinkle over the top of the skewers.
Preheat broiler to high. Place skewers on a rimmed baking seat on second highest oven rack. Broil on each side for 4-5 minutes. Let rest for 5 minutes before serving.
Note: Can be served with sweet potato hummus for a Paleo meal or with coconut-cream tzatiki for an AIP meal.