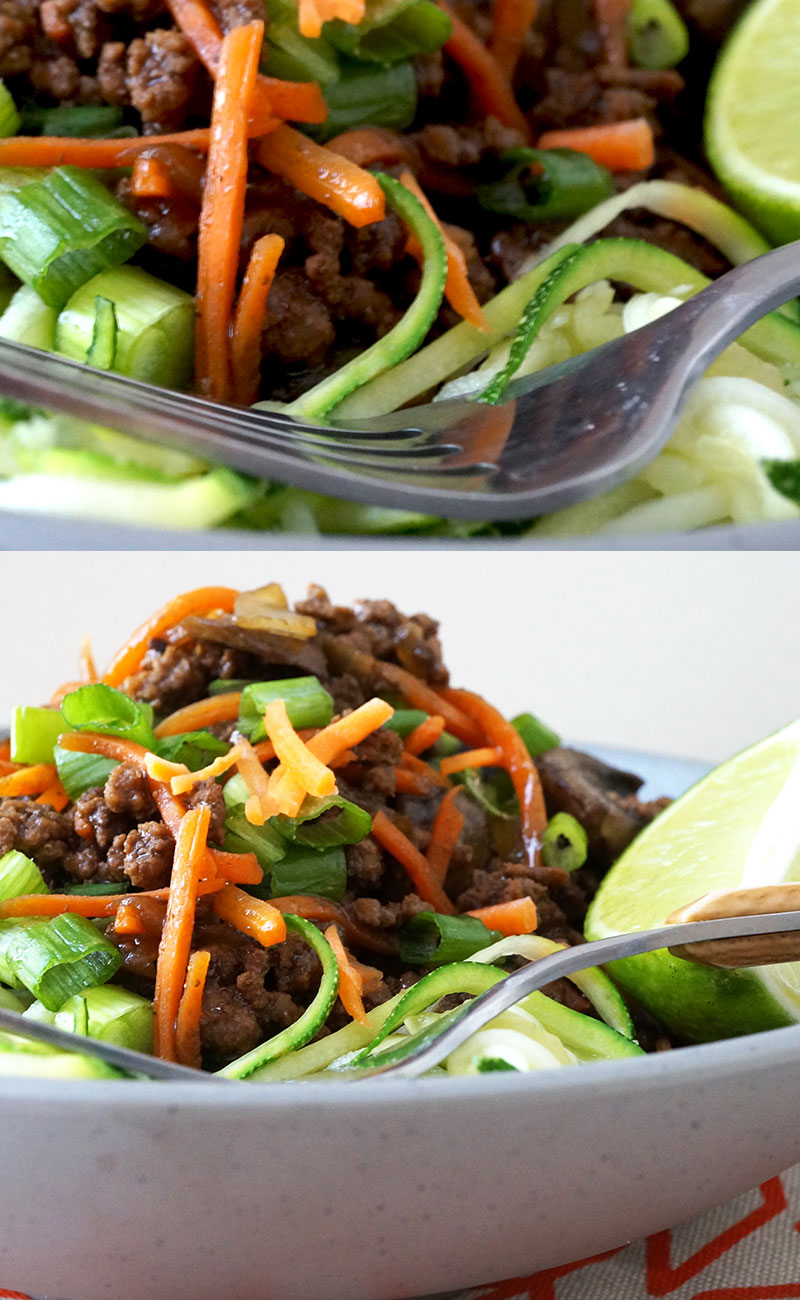 AIP meals post-partum have taken meat and veggies waaaay back to the basics. But now that I'm on week 4, I figured it's time to add a little something more than sea salt to my food, at least for a blog recipe. I also need to stop eating from the Whole Foods hot bar 5 times a week. Or do I? Recently they had sweet potato fries that tasted like French toast sticks. Not AIP, not even Paleo because of their crap oils they use (get it together, "Whole" Foods). But it made my brain happy for 10 minutes and that's all that matters when your day consists of feeding, burping, diapering, and calming a screaming newborn 24/7.
Motherhood is hard. I've always hated people who say stay at home moms don't have real jobs. Their jobs are infinitely harder than any traditional worker I know. They're on call 24 hours a day, get paid in poop deposits, and never get free company lunch. I totally see why there is a housewife stereotype of popping open a bottle of wine at 4 pm. I've been threatening to do it. I even bought a bottle of sauvignon blanc the other day in case I follow through with my threat. I joke with Baby Grace that she doesn't let me eat, go to the bathroom, work out, or stretch my back which is incredibly sore from breastfeeding no matter what anatomical position I get myself into for comfort. Basically, she doesn't let me perform self-care besides napping.
She loves to nap and sleep on my chest. It's our special time together and basically the only time she doesn't fuss. Other than those little nuances of owning a 4-week-old human, we've been really enjoying every single moment with her. Each day brings a teeny little step in development that is so fun to watch. Her newest thing is grabbing anything and everything with her little fist including my dog's hair. I actually found a tuft of his hair in her clenched fist last night. So cute. She only smiles when she's gassy but I'm super looking forward to her first social smile. I tell her jokes and make stupid faces to try to pull one out of her but no luck yet.
I haven't decided if I'll do a blog post on my delivery yet. If you feel like it would be beneficial please let me know in the comments or via email. I've so appreciated all your emails and messages congratulating us on her arrival!
All those tasty Thai flavors without any of the nightshades or soy in this veggie-filled bowl of nutrients!
Print Thai Beef & Veggie Noodle Bowl
Author:

Prep Time:

15 minutes

Cook Time:

20 minutes

Total Time:

35 minutes

Yield:

4

to

6

1

x
---
Scale
Ingredients
Thai Sauce:
1/3 cup

coconut aminos

2 tablespoons

tamarind paste

2 tablespoons

fish sauce

1 teaspoon

maple syrup

1 teaspoon

blackstrap molasses

1/2 teaspoon

garlic powder

1/2 teaspoon

sea salt

1 1/2 teaspoons

arrowroot powder
Thai Beef:
2

pounds grassfed ground beef, crumbled

1 cup

diced yellow onion

8 ounces

sliced baby bella mushrooms

1 teaspoon

sea salt, divided

1 cup

matchstick carrots

4

large zucchini, spiralized and cooked using your preferred method to al dente*
Lime wedges, sliced green onions and cilantro for serving
---
Instructions
For the sauce: 

Whisk together all ingredients except arrowroot powder. When ready to use, whisk in arrowroot powder with a fork until combined

For the beef: In a large deep skillet, cook the ground beef on medium heat until browned and cook through.  Season with ½ teaspoon salt. Transfer to a bowl with a slotted spoon leaving the fat and liquid in the skillet.
Add onions, mushrooms and ½ teaspoon salt to the pan. Cook for 8 to 10 minutes until onions are softened and mushrooms are tender. Stir in carrots and cook for 2 more minutes.
Add beef back to the pan and combine with the veggies. Lower heat to medium-low and stir in the sauce. Simmer for 2 to 3 more minutes until the sauce is thickened.
Serve over zucchini noodles with limes, sliced green onions and cilantro (optional) on top.
---
Notes
Making zucchini noodles: I place zucchini noodles in a large microwave-safe bowl with 2 tablespoons water, cover with a paper towel, and microwave in 30 seconds intervals, tossing in between. This usually takes between 2 to 3 minutes but will depend on the power of your microwave.