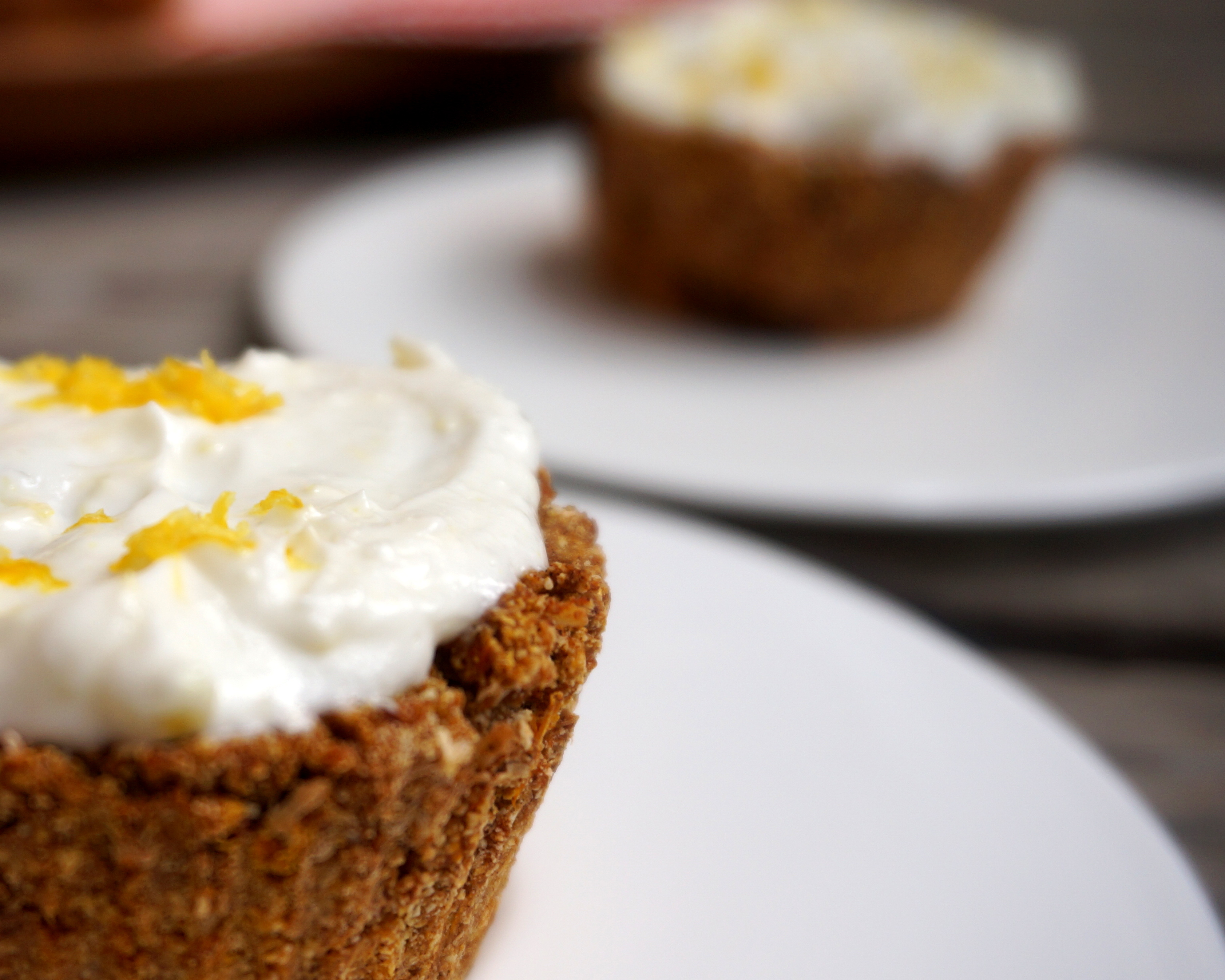 Oh tonight was fun. I was in the middle of working on a recipe for an upcoming E-book (not my own, just helping out), and my pup started acting funny – not wanting to use his back legs to walk and he has been constantly shaking his head for the past 2 days. I thought he had an ear infection but with his gait impairments, I freaked out and thought he had a stroke too. Not very logical but logical isn't my middle name. $100 later the vet thinks he either had just a bad case of gas or possibly a disc herniation (obviously the worse of the two). We have to monitor him for the next 48 hours and put him on bed rest though. Poor thing. He is the light of my life.
I have not come across AIP cupcakes as of yet. Muffins, yes. Pancakes. a few. But nothing with some damn frosting. This isn't real frosting, since it doesn't contain any sugar, but it is real food frosting. Have you used palm shortening before? It's kind of a miracle… the texture is fluffy, light, and creamy – somewhere in between whipped cream and butter. I actually went a little hog wild on the stuff the past two weeks but whatever – I am an "all or nothing" type of person (also known as Type A, also known as obsessive, also known as the person you don't want to sit next to on an especially turbulent flight).
True to my hatred of sugar, these do not contain any added sugars, but are definitely sweet enough on their own! Nutritionally-devoid does not even begin to describe sugar – I truly believe it contributes to the majority of mental and physical illness. My husband just told me, as in 19 seconds ago, that he wants to do a 21 day sugar detox. As he shoves chocolate cream pie topped with extra Enjoy Life chocolate chips into his pie-hole. I guess this is his last hoo-rah for the next 3 weeks. I don't think he can do it – he lives on sugar. Husband, if you're reading this: stay strong. Nothing tastes as good as not feeling like shit feels.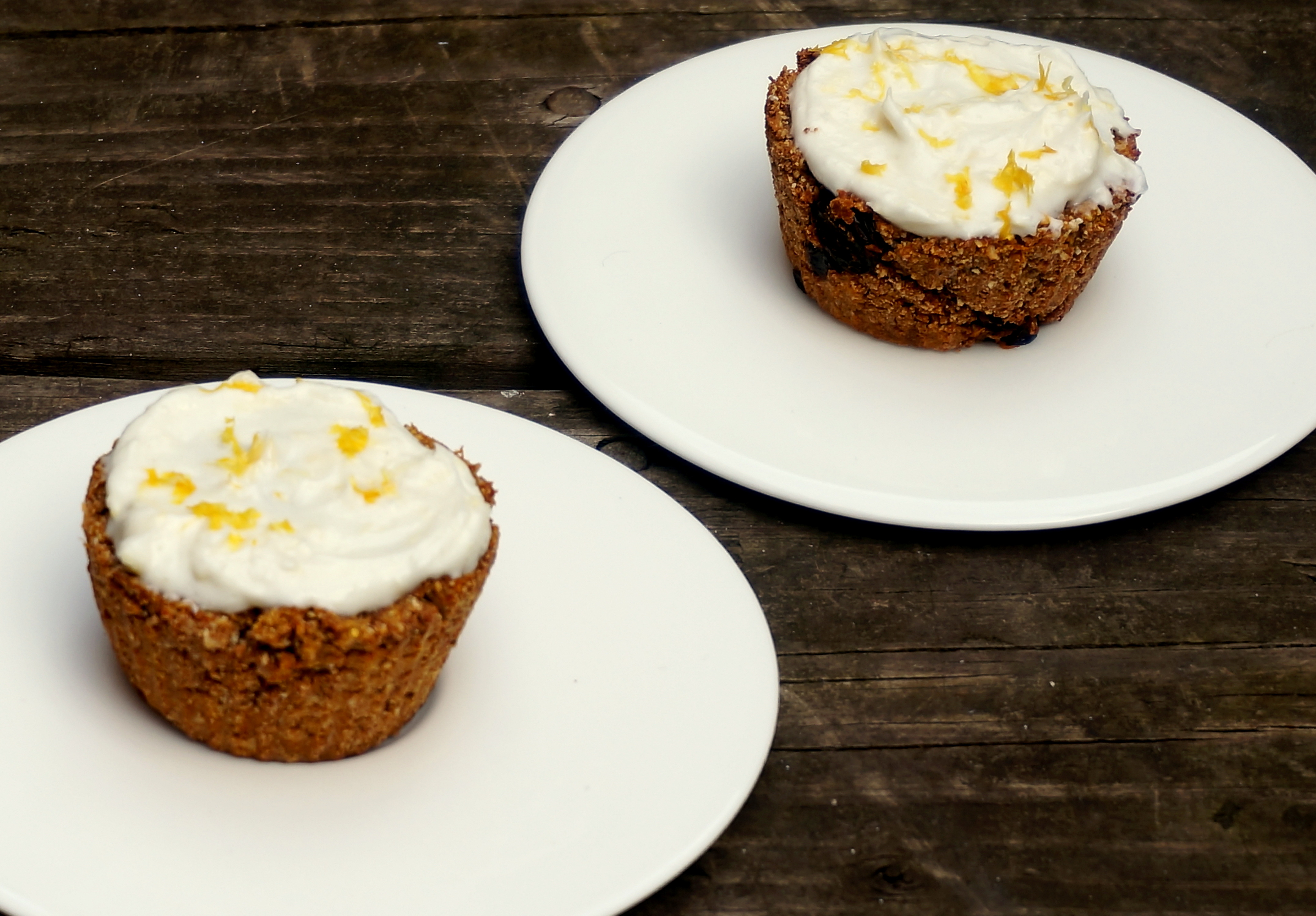 Frosted Carrot Cupcakes [21dsd]
Makes 10 cupcakes | Ready in 40 minutes
2 cups peeled and cubed sweet potato
1 ½ cups peeled and cubed Japanese yam (white flesh)
1 T lemon juice
2 T palm shortening
½ cup coconut flour
1 T cinnamon
1 tsp baking soda
1/2 tsp ground mace
½ cup finely shredded coconut
1 tsp lemon zest
¼ cup finely grated carrot
1/3 cup raisins (For 21dsd: omit raisins]
Preheat oven to 350 degrees. Line regular-size muffin tin with silicone baking cups or grease well with palm shortening.
Place orange and white sweet potatoes in a steamer basket set over a pot of boiling water. Cover and let steam for 12 minutes until fork tender.
Place sweet potatoes, lemon juice, and palm shortening in a blender and puree until smooth.
In a medium bowl, whisk together coconut flour, cinnamon, baking soda, mace, shredded coconut and lemon zest.
Stir pureed sweet potatoes into dry mixture and mix well with a spoon. Stir in grated carrot and raisins until evenly incorporated.
Pour ¼ cup of batter into 10 silicone-lined muffin cups. Press down with your fingers to make compact muffins.
Bake for 17 minutes. Remove from oven and let cool in refrigerator 30 minutes prior to frosting with cream cheese. Served best at room temperature. Store in a sealed container in refrigerator for 2 days.
Lemon Frosting (can be doubled if more than a thin layer is desired)
½ cup palm shortening
1 tsp lemon zest
Using a hand mixer, whip together shortening and lemon zest for 30 seconds.