After more than 3 1/2 years of eating Paleo (that's in the vicinity of 3,500 home-cooked meals), I have learned that a little assistance in the kitchen can go a long way. No, I don't have a sous chef. You should see my husband try to use a knife. It's painful to watch. But I do have my friends here below to help get me through multi-dish meals in under an hour with less cussing than before. Seriously, I really enjoy being in the kitchen MUCH more now that is is well-stocked with quality appliances and tools like my heavy hitters below!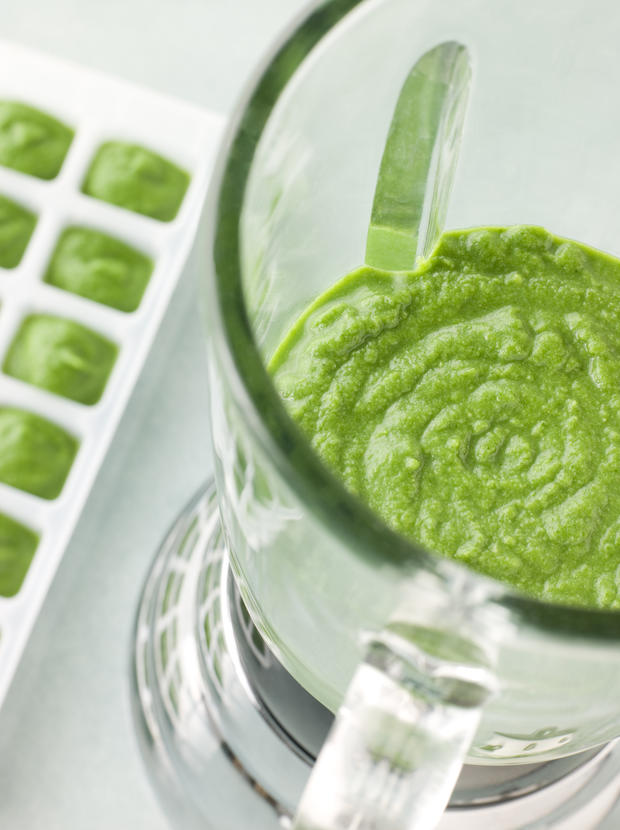 Yes, some of them can be a little pricey and are definitely something to save up for, but I've used my Vitamix every day at least once, most likely twice over the past year, and I feel like it truly has paid for itself over and over. 
TIME-SAVING PALEO KITCHEN TOOLS
In my opinion, a pressure cooker is the only way to make bone broth, pulled meat, soups, and perfectly cooked sweet potatoes in 20% or less of the time it would take you in a slow cooker! The Instant Pot 7-in-1 even has a setting for making homemade yogurt, but that's the only major difference between it and the 6-in-1 which I own (other than the price which is usually a $30 difference). I love how I can make the last minute decision to cook a 4 lb chuck roast for dinner in 90 minutes for pulled beef carnitas or 45 minutes for a traditional roast. You can also brown the meat in the pot making for easy clean-up! Love this sucker and so easy to clean! Mine will forever smell of the amazing batches of bone broth I make in mine each week!
Vitamix or Blendtec? Vitamix or Blendtec? The age old question. I have used both machines and the Blendtec is definitely more powerful (and louder!) and can handle smaller amounts of food much better than the Vitamix, which requires a certain volume of food and ratio of solid:liquid in order to blend smoothly. But the Blendtec has a smaller bowl than the Vitamix, and I can blend an entire pot of veggies in my Vitamix when I would need to do it in two batches in a Blendtec. That time-saving ability was a deal-cincher for me! They aren't cheap, but they do last a long time (as long as you don't put anything stupid in them that would burn out the engine). I love how well it handles hot liquids, and I also make very quick blended soups by pureeing cooked sweet potato, onion, bone broth, garlic, bay leaf powder, and sea salt until super smooth then heat on the stove and throw some leftover meat in. 
I love the different blade options you can get for food processors. Some people say if you have to choose between a fancy blender and a fancy food processor, choose the latter. It CAN do a lot more than a blender, but it also doesn't puree foods as smoothly as the high-end blenders I recommend for any serious home cook. If you need finely sliced squash, diced onions, or pureed plantains, a good quality food processor will take you a long way though. I have mixed reviews on Cuisinart products, but I have used their food processors for years with good results (much better than Hamilton Beach brand). Make sure you get the larger bowl (14-cup) if you have the space to make batch cooking more easy. 
The best $5 you'll ever spend in the kitchen. There's no better way to add delicate flavor to any dish than with a microplane grater. It's the best way to grate fresh ginger, citrus zest, and garlic, or add color to a dish with grated radish or zucchini. Easy to use, pretty easy to clean, and a tool I depend on for every meal!
Who wants to miss out on all those awesome Paleo "noodle" dishes that require a spiralizer for the perfect noodle-like creations? Yes, you can use a julienne peeler or just cut your produce into long matchsticks, but that takes FOREVER. I can spiralize 4 large zucchinis in under 4 minutes and have enough to last us for 6-8 meals! I like my Paderno product which is very realiable, but I know Mueller brand is popualar too. My favorite food blog that features healthy dishes made in hundreds of creative ways with the spiralizer is Inspiralized. 
This is my go-to all-purpose chopping knife. No they are not huge, but they are efficient and a smart purchase. I use them for veggies and fruits with and without a peel with equal ease. I bought my first one in college, and it's still the knife that I freak out if someone else put it in the dishwasher. This is a MUST for even and time-saving chopping of  difficult foods like butternut squash (which I always microwaved for 2 minutes prior to slicing, by the way). 
HOW TO SAVE TIME IN THE KITCHEN
Pre-chop basic veggies on Sundays that can be used to add flavor intensity to quick meals such as garlic, onions, celery, and carrots. Store in a sealed glass containers or wrapped in paper towels in plastic bags for up to 5 days. 

Use umami-boosting flavor additions at the end of meals so that you don't need to "develop" flavor by cooking for an extended period of time such as truffle salt, mushrooms, coconut aminos, and finishing oils.

Prepare three times as much food as you need for that particular meal. Immediately divide up leftovers into individual take-away containers to make the next two meals grab & go. This way you are only cooking dinner every day and leftovers will be used for breakfast and lunch the next day.

Buy cuts of meat or seafood that requires quick cooking such as pork cutlets, chicken thighs, skirt steak, scallops, shrimp, cod and lamb chops.

Every few weeks, batch cook a dish that freezes well and can serve you many times over. Freeze in meal-size containers so you can quickly defrost just 1 or 2 portions rather than an entire quart of soup or stew. These freezer-ready meals can be used when you don't have time to cook dinner. Stews, soups, and casseroles are the most popular dishes. 

Let your food processor do the hard work for you. With the appropriate slicing or dicing blade, you can have even-sized pieces of yellow onion to last you all week and save yourself 10 minutes of chopping every time!

If you turn your oven on, make sure you're using it to its full potential. If you're roasting a rack of vegetables but have the ability to roast three racks of vegetables then do it! You're always going to need extra veggies to add bulk to your meals, so instead of turning your oven on every night, make it every three nights. You'll save on electricity or gas too!

Build up your kitchen tool collection. Garlic presses, microplane graters, lemon squeezers, spiralizers, and blenders are invaluable tools that will make creating nice meals a lot simpler, less time cooking, and less messy. Birthday? Anniversary? Holiday? Put these guys at the top of your list!

Brush up on your chopping skills. I see so many people use poor knife skills in the kitchen which is not only dangerous but time consuming too. Jamie Oliver has a ton of Youtube videos on chopping skills.

Don't feel bad if you have some weeks where you have to buy pre-chopped veggies and fruits like butternut squash, jicama, and pineapple. They do lose some nutrient value the longer they are pre-cut, but it's a better altnerative than eating out for every meal because you don't have time to cook.