Botox is the brand name for a form of botulinum toxin that is injected into facial muscles to paralyze neurons and result in a temporary reduction of wrinkles and fine lines. But what does injecting a known toxin into the body mean for someone with autoimmune disease?
First, let's discuss what Botox is…
Before I head into how Botox can potentially affect someone with autoimmune disease, let's discuss what exactly it is! Ingested or inhaled botulinum is a neurotoxic spore that in minuscule amounts can be fatal. Symptoms include slurred speech, difficulty breathing, muscle weakness and lethargy. This is why babies under 1 are advised to not eat honey – their digestive tracts are not mature enough to fight off potentially contaminated food.
Botox injections contain a very, very tiny amount of a specific strain of botulinum that paralyzes the muscles of the face to smooth fine lines, wrinkles and crow's feet. It is even used by 20 and 30-something's to prevent aging. The results only last 3 to 6 months which means Botox users get between 2 to 4 treatments a year, for decades and decades, if they want to maintain the results. Treatments cost anywhere between $400 to $1000, sometimes more, depending on how many injections you receive.
The industry is projected at an annual gross of 2.5 BILLION dollars & 4 to 5 million Americans receive Botox injections per year. You can bet that if 50 million Americans have autoimmune disease, there is overlap between Botox users and the AI population.
What else is it used for besides fine lines, wrinkles & crow's feet?
Botox is also indicated on and off label for chronic migraines, spastic cerebral palsy, excessive sweating, acne and TMJ disorder. I had a few Instagram followers message me that they have used Botox in the past for migraines. All 3 said they did not find relief from Botox and 2 out of the 3 said Botox gave them terrible, painful, long-lasting autoimmune disease flares. Of course, this is anecdotal, but nonetheless interesting.
Botox' insert warns the following autoimmune populations about serious adverse side effects…
People with autoimmune diseases that affect the neurological system like ALS, MS and Myasthenia Gravis (MG), should be particularly aware of the mechanisms and risks with Botox. The Botox website states that patients with ALS, MG, and Lambert-Eaton Syndrome need to be cautious of the potential for increased risk of serious side effects such as breathing difficulties and difficulty swallowing.
*Please be sure to make your Botox practitioner aware of all existing autoimmune disorders as well as pre-existing autoimmune episodes caused by Guillain-Barre Syndrome.*
Let's look at the existing science on the relationship between Botox and autoimmune disease patients…
Limited longitudinal data or correlative studies exist examining the long-term health outcomes of Botox use on the autoimmune disease population or the general population.
Yet, a single subject study on a woman with Hashimoto's who received Botox treatments over a decade-long timespan found a possible correlation between injections and a rise in her TSH post-injection.
These researchers examined the structure of the Botox and thyroid auto antibodies, which are the key indicators of the immune system's attack on the thyroid. They found similarities between the epitopes of Botox and thyroid antobodies, indicating that Botox injections potentially increase the possibility of molecular mimicry – or the immune system mistaking Botox antigens for thyroid antigens.
Currently, not enough evidence exists to determine whether or not Botox is safe for patients with autoimmune disease, but just because something has not been proven, does not mean a relationship does not exist. This is where we each need to make our own informed decisions, and that will be different for each individual. 
As autoimmune disease patients, we need to make our own informed decisions about allowing known toxins into our bloodstream. Here's why:
It is widely known that environmental factors account for 67% of  autoimmune disease risk while genetics only account for 1/3.
Autoimmune disease causal factors may include exposure to environmental toxins (including heavy metals, viruses and vaccines), nutritional deficiencies, blood sugar issues, antibiotic use, GMO and pesticide exposure and bacterial infections).
Now, if we know that the majority of autoimmune disease risk & potentially disease progression comes from our environment, then it makes sense to limit our exposure to environmental toxins. I don't need a randomized, double blind, causative study to tell me that.
Thankfully, safer alternatives exist for decreasing signs of aging like fine lines, wrinkles and loss of elasticity, if you do decide that Botox isn't the right option for you. 
 SAFER ANTI-AGING SKINCARE
DIY MICRODERMABRASION FACIAL
This at-home gentle microdermabrasion deeply exfoliates and softens skin, reduces the appearance of fine lines and wrinkles, helps with hyperpigmentation from scarring and sun damage.
HOW TO USE: Wet face with warm water. Massage the exfoliating paste gently into your face and neck for 60 seconds, avoiding eyes and mouth. Rinse away with a warm wet wash cloth. Use SPF protection if going out in sun for 24 hours following.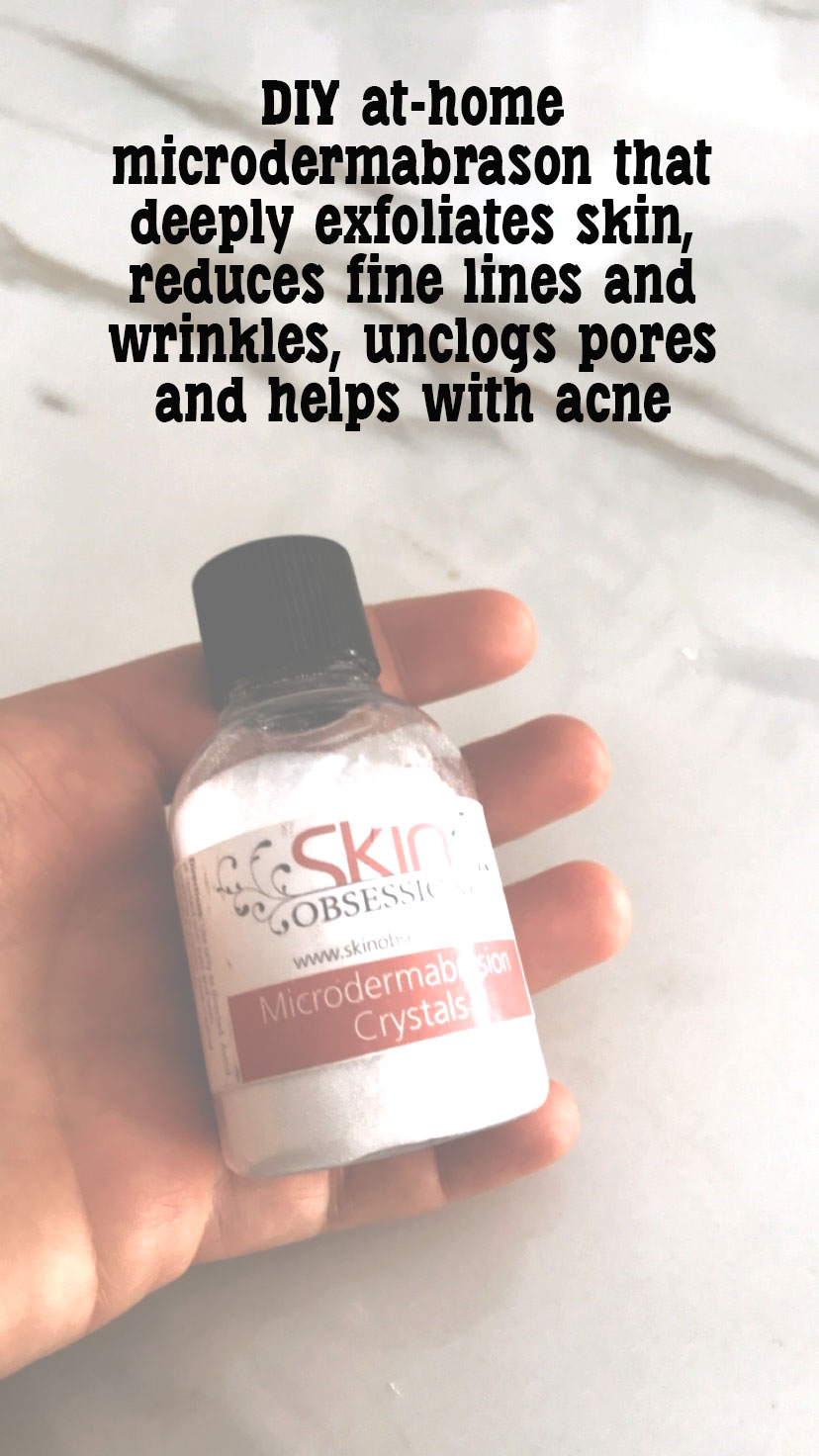 DIY 85% LACTIC ACID PEEL 
Skin Obsessions' 85% Lactic Acid peel resurfaces skin, decreasing the appearance of fine lines and wrinkles, acne, scarring, hyperpigmentation and dullness. It can be used 1x a week to 1x a month, depending on skin sensitivity and results goal. Follow directions included in your affordable at-home peel package. Use SPF protection if going out in sun for 24 hours following & avoid prolonged sun exposure during this time as well. Do not use if pregnant. I feel comfortable using 1x a month while breastfeeding, but that's a decision you need to make for yourself.
*If pregnant, avoid the use of salicylic acid peels which contains high percentages of salicylic acid (a member of the aspirin family).
** Glycolic and fruit acid peels are two other safer at-home peel options.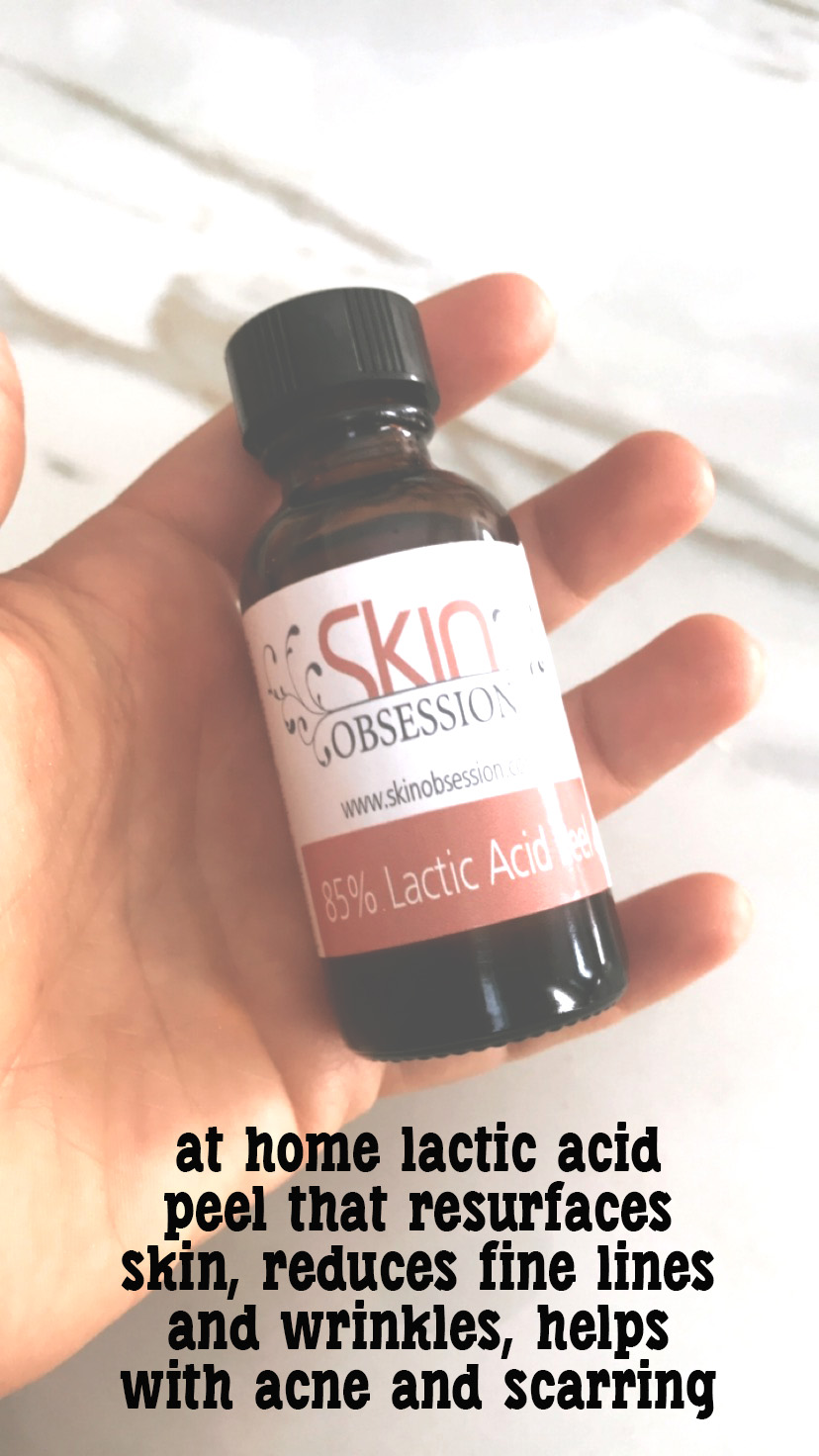 AGE REVERSAL & PREVENTING SKINCARE
HOW TO USE: Cleanse skin with Cleansing Balm. Apply Radiance Serum followed by Night Cream and Eye Cream. For additional brightening and scar-reducing benefits, apply the No. 1 Brightening Oil prior to the Radiance Serum.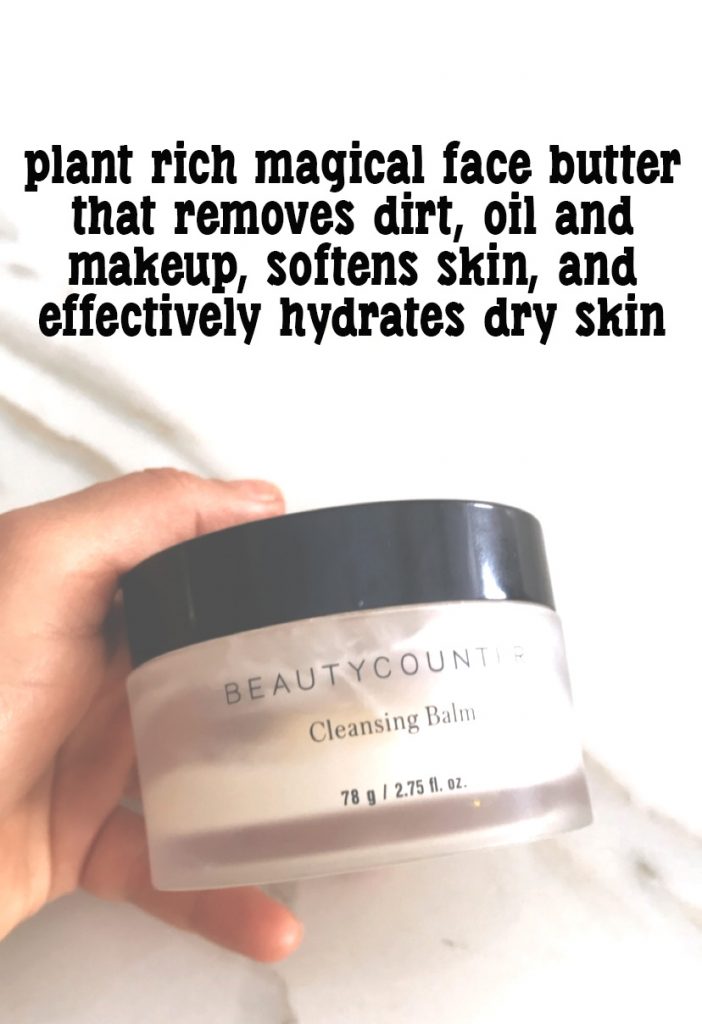 The Skin Actives COQ10 powder is BRIGHT yellow and chock full of antioxidants that help return elasticity and vibrancy to skin. This loose powder needs to be mixed a face oil (this Brightening Oil is incredible for evening skin tone!) and then applied to skin. If using the Rejuvenating Routine above, apply it before the Radiance Serum. If using the Countermatch Routine, apply it last.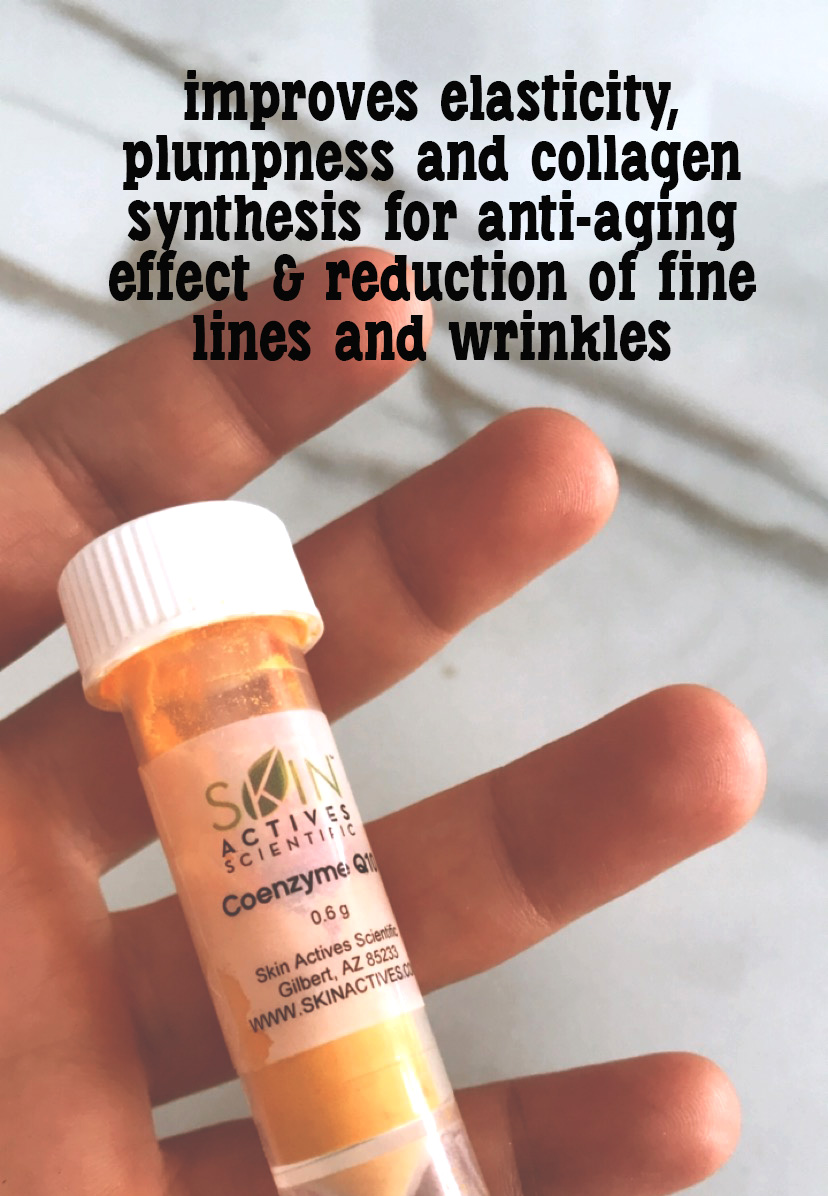 DIETARY INTAKE & SUPPLEMENTATION OF OMEGA 3 FISH OIL 
Increasing your dietary intake of coldwater fatty fish like wild-caught salmon (my fave!) and small bottom feeders like sardines and mackarel can help restore plumpness and vitality to skin. It is even thought to help with the prevention and reduction of fine lines and wrinkles as well as combat acne with its anti-inflammatory properties.
If you're getting less than 1 or 2 servings of the above fish in your diet each week, consider taking a high quality fish oil supplement. I personally take Vital Choice Wild Alaskan Sockeye Salmon Oil + Vitamin D3. Bonus: I've noticed more stable mood while taking it!