Let me know below what you think about my twist on Low Carb Shepherd's Pie with pine nuts, warming spices & a mashed rutabaga topping!
For some reason, I find Shepherd's Pie SO much fun to make! I love anything with layers. In fact, I started the double tank top layer trend at my middle school in 2002. The second and last trend I started was the following year when I would use my father's ties as belts for my jean shorts and skorts.
These days I prefer layers I can eat and do not cause future embarrassment. I wanted to post a traditional Shepherd's Pie recipe but with my spin on it! A little more nutrient dense than the already healthy, hearty original spiced with some of my most cherished Lebanese additions as well as bone broth & aminos for extra flavor.
The meat mixture could be served on its own. It features a combination of beef, pork or lamb, toasted pine nuts, onions, cinnamon, cumin, allspice and gut-nourishing bone broth. Traditional peas & carrots next… if you don't eat peas you can use diced zucchini or asparagus.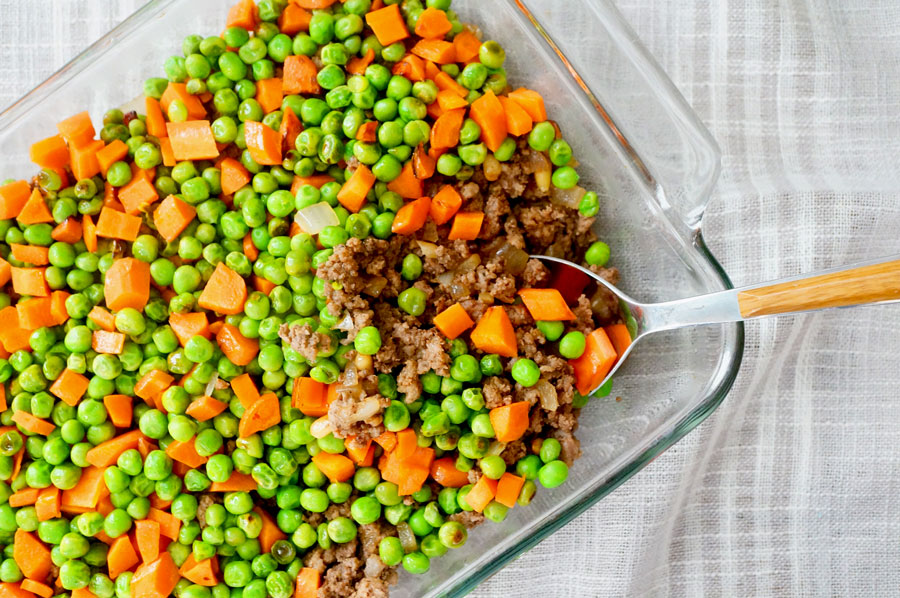 Finally, I topped it with a creamy, smooth, buttery (well, ghee-y) mashed rutabaga topping. If you don't love rutabaga roasted or boiled, definitely try it mashed with some Fourth & Heart Himalayan Pink Salt Ghee & fresh cracked pepper!
Please let me know if you like my take on Shepherd's Pie below by leaving a review! Do you have any other casserole-style dishes you'd like me to health-ify for you? Also let me know below!
If you love casserole-style meals for your family (they make the best leftovers!), you'll really, really love my take on AIP Pastelon de Platano Maudro in Enthused!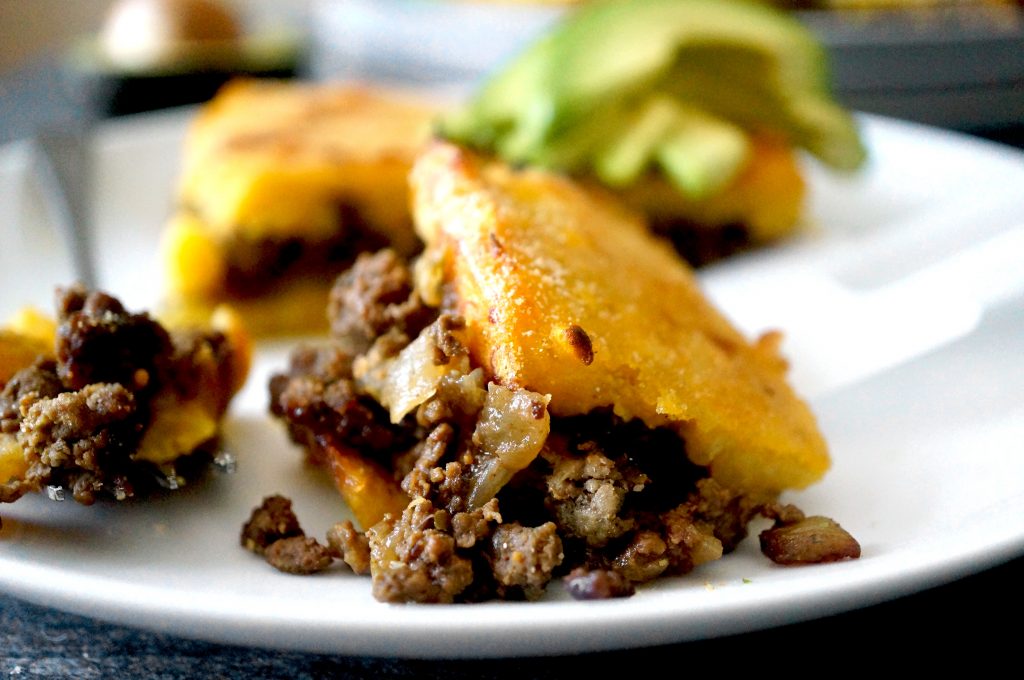 [simple-recipe:6849a]