Hi everyone. I'm writing this post the morning after I returned from a trip to Washington D.C. with 99 other Beautycounter Consultants. Beautycounter sent their most powerful voices to Capitol Hill to ask our state Senators for stricter health-protective laws through the endorsement of the Personal Care Products Safety Act. This Act would allow the FDA to regulate the largely unregulated personal care industry in America.
While 80,000 chemicals exist in the marketplace, the U.S. government has only partially banned 30 of those while the European Union has fully banned 1,300. Beautycounter has taken it a step farther to ban 1,500 harmful or potentially harmful chemicals. We are asking our government to do the same. 
Can you imagine if our food and water were this unregulated? Or if companies were allowed to lie to us about what's in their packaged products? Well currently, the companies responsible for making your dry shampoo, deodorant, baby lotion, kids' body wash, toothpaste, hairspray and nail polish do NOT have to tell us what's in those products. They don't have to tell us when their products have been contaminated with a dangerous bacteria. In fact, they don't even HAVE to recall those contaminated products. The FDA isn't even ALLOWED to tell them to do them. They have to issue those recalls voluntarily. We can't reply on global corporations to dig into their profit margins to keep us safe. We need our government to be the ones protecting us. It's their job at the end of the day.
Companies are NOT required to recall dangerous or contaminated products. Companies do NOT have to list their ingredients, their sourcing or their manufacturing procedures on packaging. Companies are NOT required to keep us safe from environmental toxins in any way.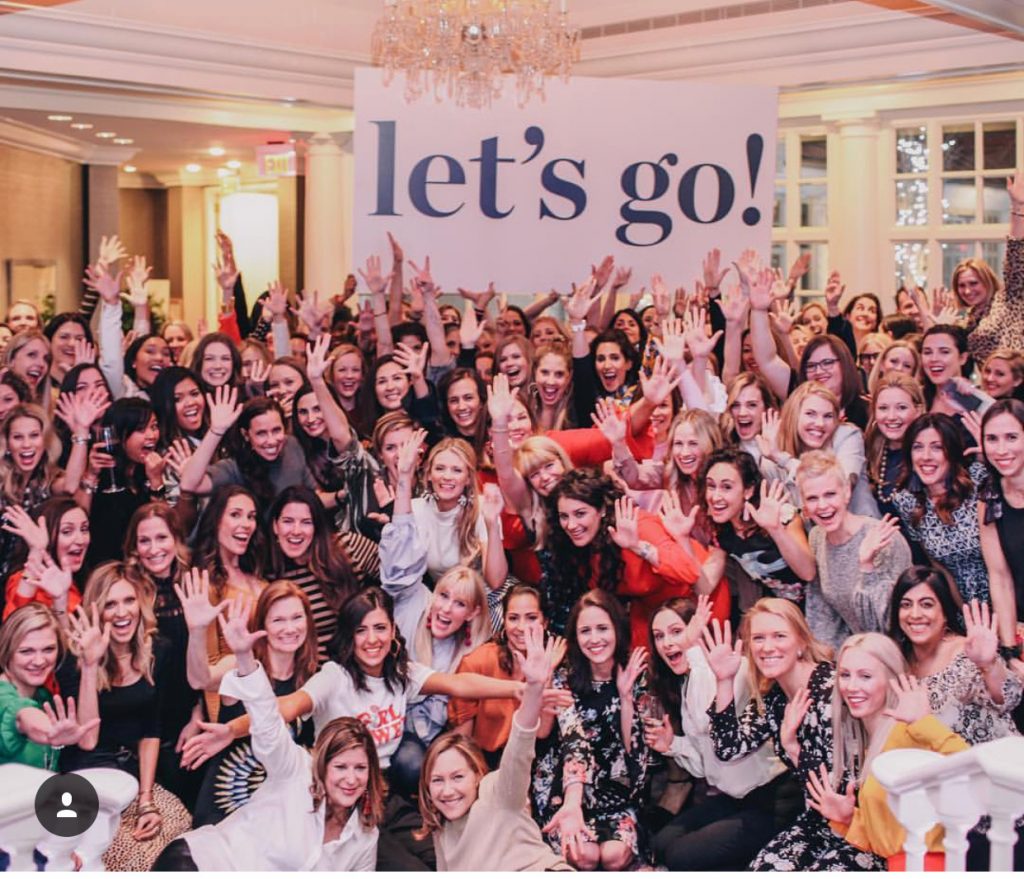 On March 5th, 2018, over 100 representatives from Beautycounter descended upon Capitol Hill to speak to our state legislators about the Personal Care Products Safety Act. Here is what we taught them:
* A major federal law has not been passed since 1938 to protect consumers from their personal care products
* The average women puts 168 chemicals on her skin everyday. Many of these chemicals absorb into our bloodstream and contribute to diseases with environmental and toxin origins such as autoimmune disease, infertility, cancer, childhood disorders and obesity.
* The FDA currently cannot recall dangerous products. Those products can continue to be purchased by Americans and absorbed into the organs of American women, men and children. We need their help to protect to us.
* Cosmetic industry factors are not inspected by the government.
* Companies do not need to disclose ingredients to the government.
* The government has extremely limited ability to protect its' citizens from harmful products.
On March 5th, 2018, our state legislators & staffers met face to face with over 100 women asking for their endorsement of the Personal Care Products Safety Act which as currently offered would allow the government to:
* Create a list of ingredients deemed harmful and illegal in American personal care products.
* Complete a safety review of 5 ingredients every year and immediately a review of formaldehyde and long-chain parabens linked to cancer and hormone disruption.
* Require companies to disclose ingredients to the FDA.
* Require companies to produce products in a clean satisfactory facility.
* Require companies to report serious adverse reactions to the FDA within 15 days.
* Recall dangerous products from the marketplace to effectively protect consumers.
* Require companies to apply specific warning labels for products that contain ingredients that may not be suitable for all populations such as children.
Can you believe that this Act has been sitting with Congress for a year yet many of the staffers we met with knew little about the Personal Care Products Safety Act. In fact, two staffers I personally met with were personally shocked to hear that this industry is largely unregulated & the government does not have laws in place to protect Americans from harmful chemicals.
Does this post make you angry?
I was angry for a long time. In 2008, I was a scared, hurt, angry 19 year old who felt powerless in the face of a lifelong autoimmune diagnosis & a heartbreaking diagnosis of premature ovarian failure. I didn't feel like I had a voice, interestingly as that butterfly-shaped gland in my throat was literally & figuratively blocking me from speaking.
I spent the next 5 years in this same space. Scared. Hurt. Angry. Powerless. It wasn't until I founded Grazed & Enthused to share my autoimmune journey & help others move through their own with more compassion & joy than I did that a sense of self-power began building up in me. It wasn't until I left an unfulfilling career in advertising to pursue pediatric occupational therapy that I felt like I could change the lives of children.
It wasn't until I joined Beautycounter that I truly found my voice again by lobbying for more health protective laws in the personal care industry, an industry drowning in unregulated environmental toxins responsible for everything from autoimmune disease like our own to cancer like my beloved grandmother's to asthma like my sister's, infertility like my own and millions of other women.
We're in this together because we have to be. One voice is loud enough for a ripple but we need millions of voices to make a clap of thunder loud to change how companies do business. Many of you here have been in that helpless place of chronic illness diagnosis. You've experience the fear, the loneliness, the loss of your voice. You don't know why this happened to you. I don't know why this happened to you, but I know that we can control OUR WHY.
If your WHY doesn't feel right, or you can't tell yourself WHY you do what you do, I urge you to change that. Turn your anger into action, your passion into protection for all & your helplessness into hopefulness for future generations. Consider joining a movement like Beautycounter to make your voice heard.
HOW YOU CAN HELP
TODAY:

  Text "BetterBeauty" to 52886 to ask Congress to support the Personal Care Products Safety Act. Be sure to click on the link you receive and submit the pre-written form to Congress. Beautycounter's Social Impact Team told us legislators said they need to receive TWENTY messages a day to consider an issue important.
TOMORROW:

Write a Letter to The Editor for your local newspaper asking your state legislators to support health-protective laws in the personal care industry. Tell them WHY this is important to YOU. Make it personal.
THIS WEEK: Consider switching your personal care products over to Beautycounter. We vote with our dollar in this industry & one of my state legislator's staffers told me that our Senator bases his decisions on the consumer. The consumer needs to ASK and shift the market demand towards safer products. You can do this by allowing me to help you switch your products on my website and also by emailing me at

alaena@grazedandenthused.com

so I can directly help you choose the best products for your skin. 
THIS MONTH

: Support Beautycounter's mission to get safer products in the hands of everyone. Please consider  joining our movement as a Consultant on my Beautycounter team. As your Mentor, I will give you the tools and support you need to make a difference in your community and pursue a career you are passionate about. Email me at

alaena@grazedandenthused.com

so we can discuss this opportunity together.
THIS YEAR

: Choose to support companies who have a social mission you can get behind. Some examples of fellow mission-driven companies include Southwest, ButcherBox, Primally Pure and Warby Parker. Follow up with your Senators to see where they stand on this issue. Stay informed. Contact your local news outlet to see if they'd be interested in running a story on the Personal Care Products Safety Act. Talk to your community about the importance of using safer products & informing ourselves on which companies we choose to support.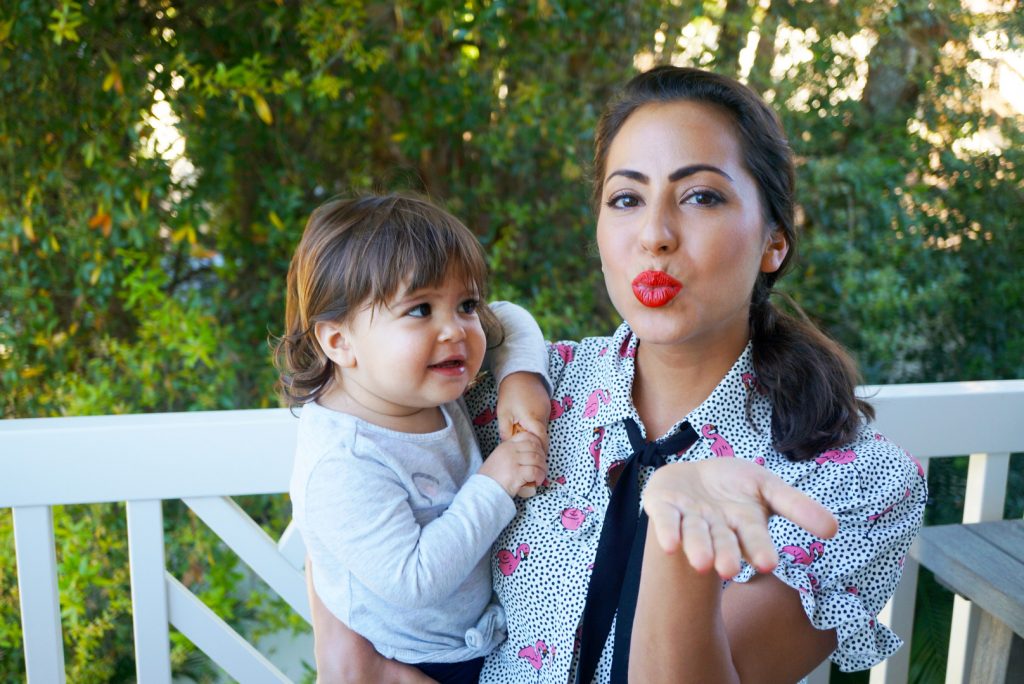 HOW I'M HELPING YOU TAKE THE FIRST STEP
FOR THE ENTIRE MONTH OF MARCH, all of my Beautycounter customers will qualify for ALL OF THESE gifts from me to you. I want to make switching to safer products accessible to as many people as possible.
Switch to $125 of Beautycounter Products (before taxes, shipping and Band of Beauty) & choose between a 5-pack sample of our Rejuvenating Skincare Line (anti-aging), Nourishing Skincare Line (hydrating) OR a 3-month sample of our Charcoal Cleansing Bar (detoxing).  
Charcoal Bar Sample has run out!
Switch to $250 of Beautycounter Products (before taxes, shipping and Band of Beauty) & receive one of the above gifts PLUS a Limited Edition Beautycounter RED Lip Stick that you see me wearing in these photos! Not a Red Lipstick Girl? Choose another color in our Lip Sheer or Lip Gloss!
Join Band of Beauty, our yearly membership program and receive a FREE $49 detoxifying Charcoal Mask with your first order of $50 or more. You will also get 15% product credit on all orders to be used in the next 60 days + free shipping on orders of $100 or more (a $5.95 savings). You order of $250 will earn you $37.50 product credit you can use immediately on your next order!!
VISIT MY BEAUTYCOUNTER WEBSITE. PLACE YOUR ORDER. EMAIL ME YOUR ORDER CONFIRMATION WITH YOUR CHOICE OF GIFT! I WILL PERSONALLY MAIL YOU YOUR GIFT IN A SUSTAINABLE ORGANIC COTTON MUSLIN BAG WITH A PERSONALIZED NOTE ON YOUR NEW PRODUCTS!
EMAIL: ALAENA@GRAZEDANDENTHUSED.COM