Moving to a new city is always tough, especially if you're wishing it feels like home from Day One. I've moved around a good bit the last few years, and my top priority is to always figure out how to feel fulfilled with my daily routine. I like walking – so my grocery store, coffee shop, or gym, needs to be in walking or biking distance. I love a good trendy restaurant focused on locally-sourced foods made in a kitchen I can trust to always take my food allergies seriously. What is date night without a good date night spot?
And then there's the shopping. I'm not a big shopper – I tend to get anxiety over high price tags. But I love to browse unique stores – mostly home decor, stationary, grocers, and bookstores. I've been in Atlanta a couple months to get the lay of the land, so I thought I would share some of my favorite picks from The Big Peach.
FOOD/DRINK
Yeah! Burger: Grass-fed beef burgers served up as two thin griddled patties over a salad of local greens, sunflower sprouts, and avocado make a tasty fast food meal out. We hit this place up almost every weekend. Gluten free buns and sweet potato fries are available too! The fries are cooked in non-GMO canola oil, and I have found that splitting an order with my husband doesn't cause my any issues surprisingly, but of course canola is not AIP. Cool California vibe and a great selection of beers & ciders too (for your friends)!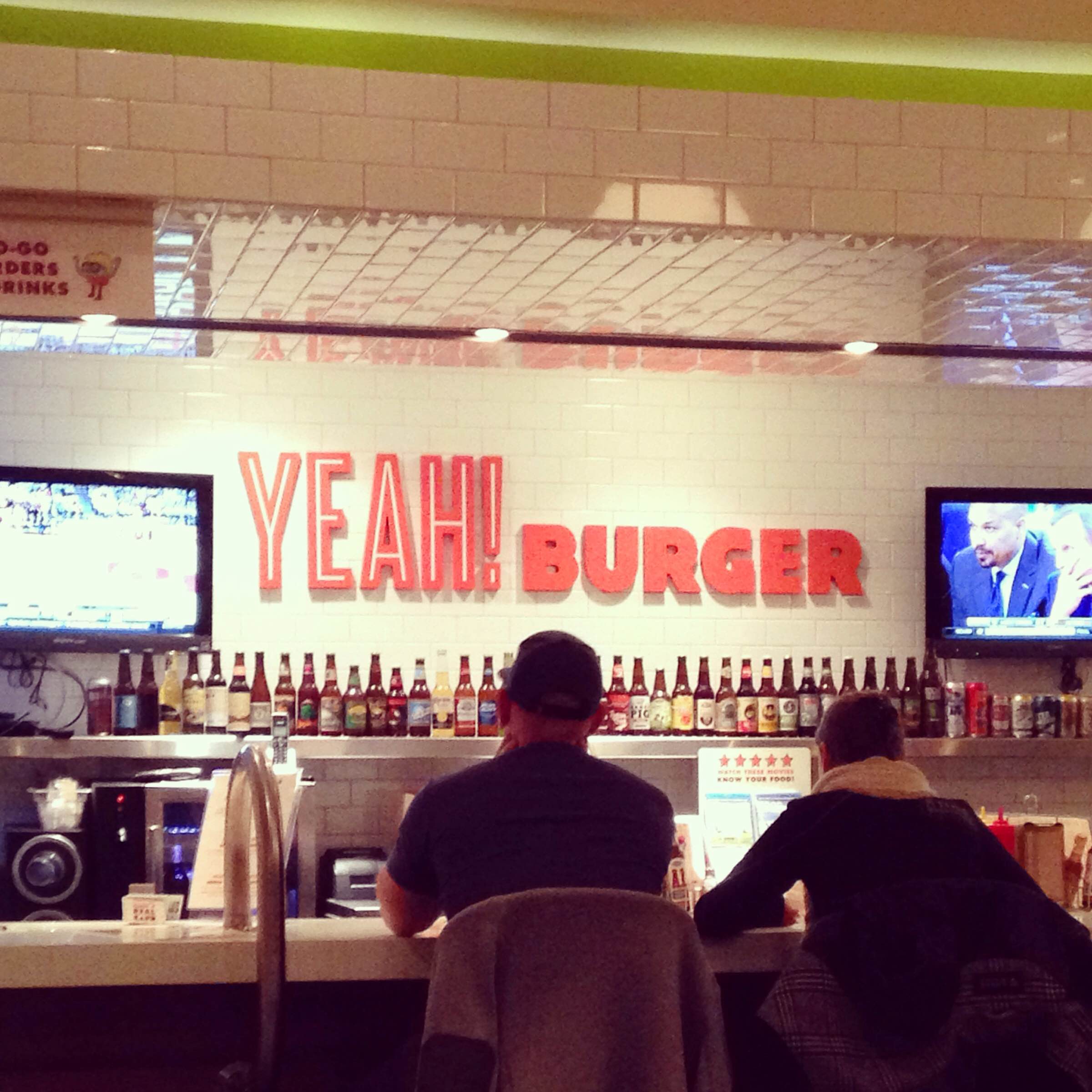 Octane: This coffee joint offers a comfortable, underground-feeling vibe. Decent loose-leaf tea selection – I especially enjoy their earthy and vibrant rooibos tea. My husband gets the Chai Latte, which he says is the best he's ever had, but the only non-dairy option is soy milk. Boo! Because every time he gets it, I really want to sneak a sip! Located in a trendy neighborhood off Howel Mills – it's walking distance to some great restaurants and stores like Bar Taco, Crafted Westside, Yeah! Burger, and Anthropologie.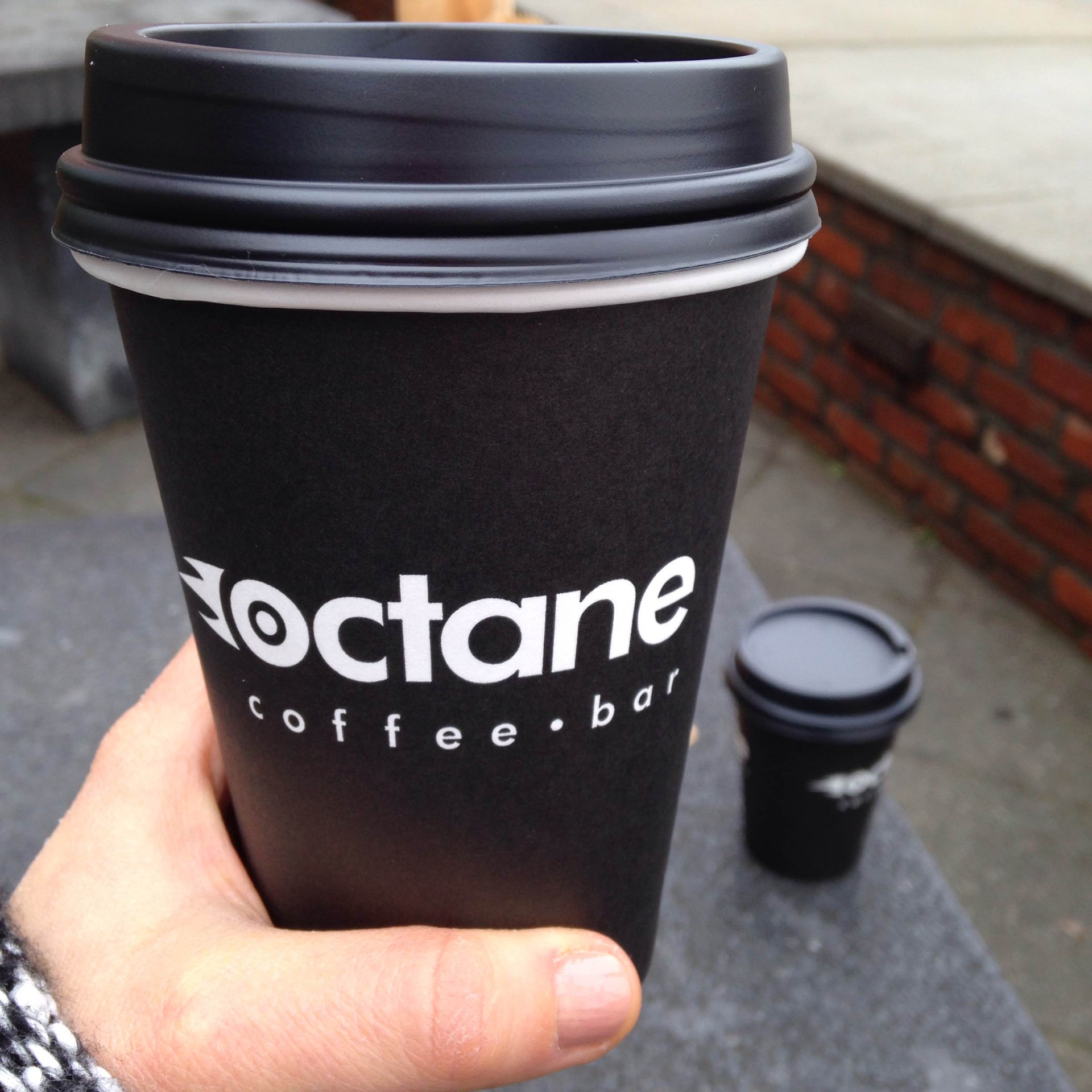 Atlanta Fish Market: A well-known hot spot for local celebrity sightings offering a huge selection of fresh catches paired with perfectly cooked vegetables and an impressive sushi and sashimi selection. I got a selection of oysters from both coasts, none of which disappointed, and a tuna/avocado/crab roll wrapped in thinly sliced cucumber. They were super accommodating with my allergies too – our waiter even told us to ask for him next time since he's familiar with them now! The interior design leaves a lot to be desired – it's sort of 70's Gulf Coast of Florida retro, which is never a good look, but the quality and freshness of the seafood and the attentive services makes up for it!
SHOPPING
Your DeKalb Farmer's Market: Over 400 varieties of produce from around that world at incredibly affordable prices | I do a weekly or every-other-week shopping trip here, stocking up on all types of produce like 5 lb bags of organic apples ($5), bunches of herbs ($2), fresh coconuts ($2), organic greens (varieties of kale, mustard, and chard from all over the glove). This is also where I find my favorite carob powder, guar-gum free coconut milk (Savoy brand), shredded coconut, and gluten free cereal for my husband! Be forewarned if you do not like crowds, it's best to go during the weekday, or be engulfed by throngs of people asking you what you cook with that odd shaped hairy tuber from Costa Rica in your cart.P.S. They don't let you take photos in there (???) so I cannot convey to you how insane this place is…
Crafted Westside: Should be renamed The Best of Etsy! Live! This store offers an eclectic mix of handmade jewlery and clothing and the kind of stationary you hate to give away. Almost every item in the store was crafted by a local artist – and it's admirable that Crafted's mission is to gain visibility for these talented folks. Beautiful home decor items like pillows and trinkets are uniquely displayed on gorgeous mounted shelving and rustic rolling carts. You'll leave with a lighter wallet, but also a smile!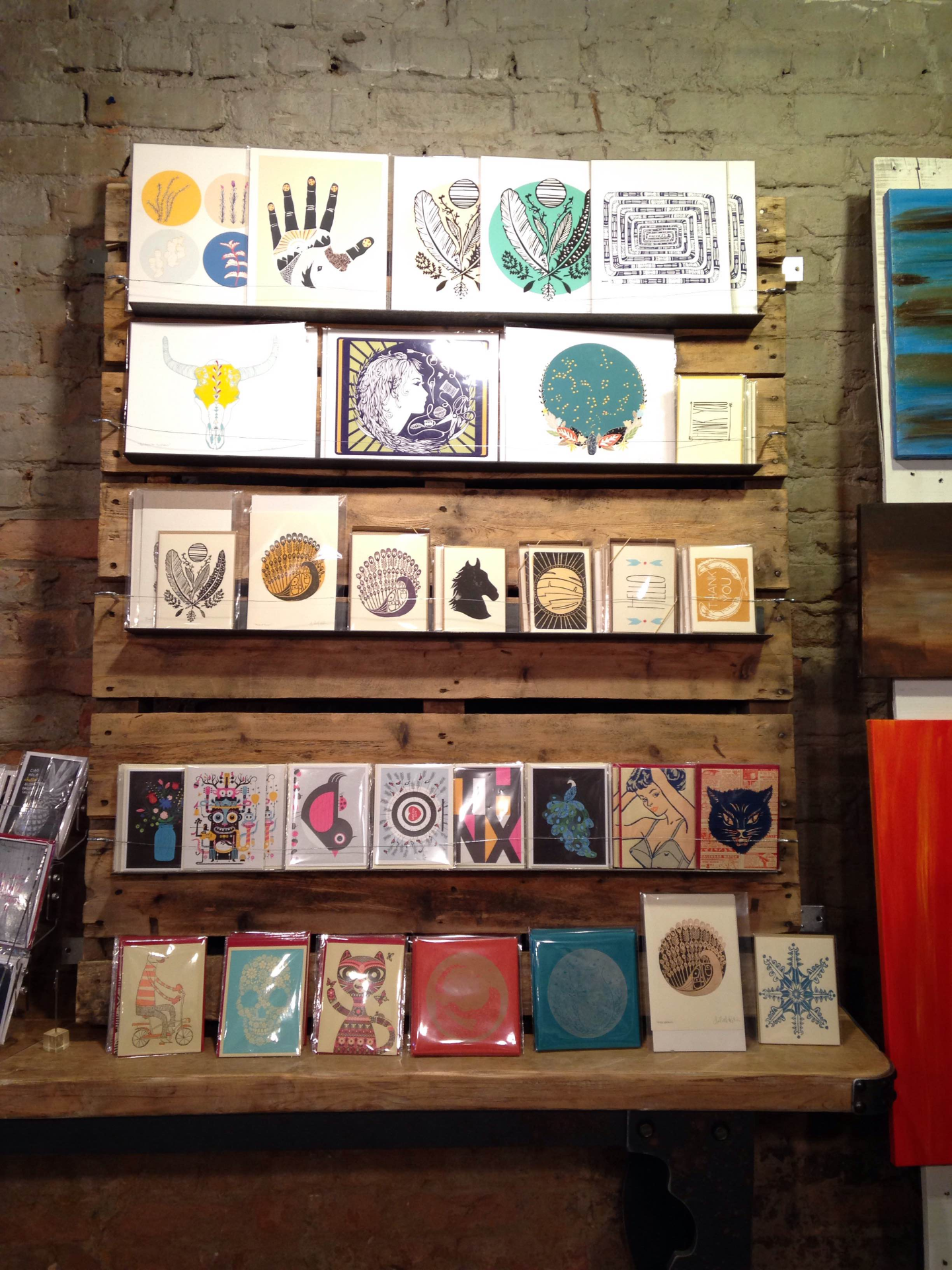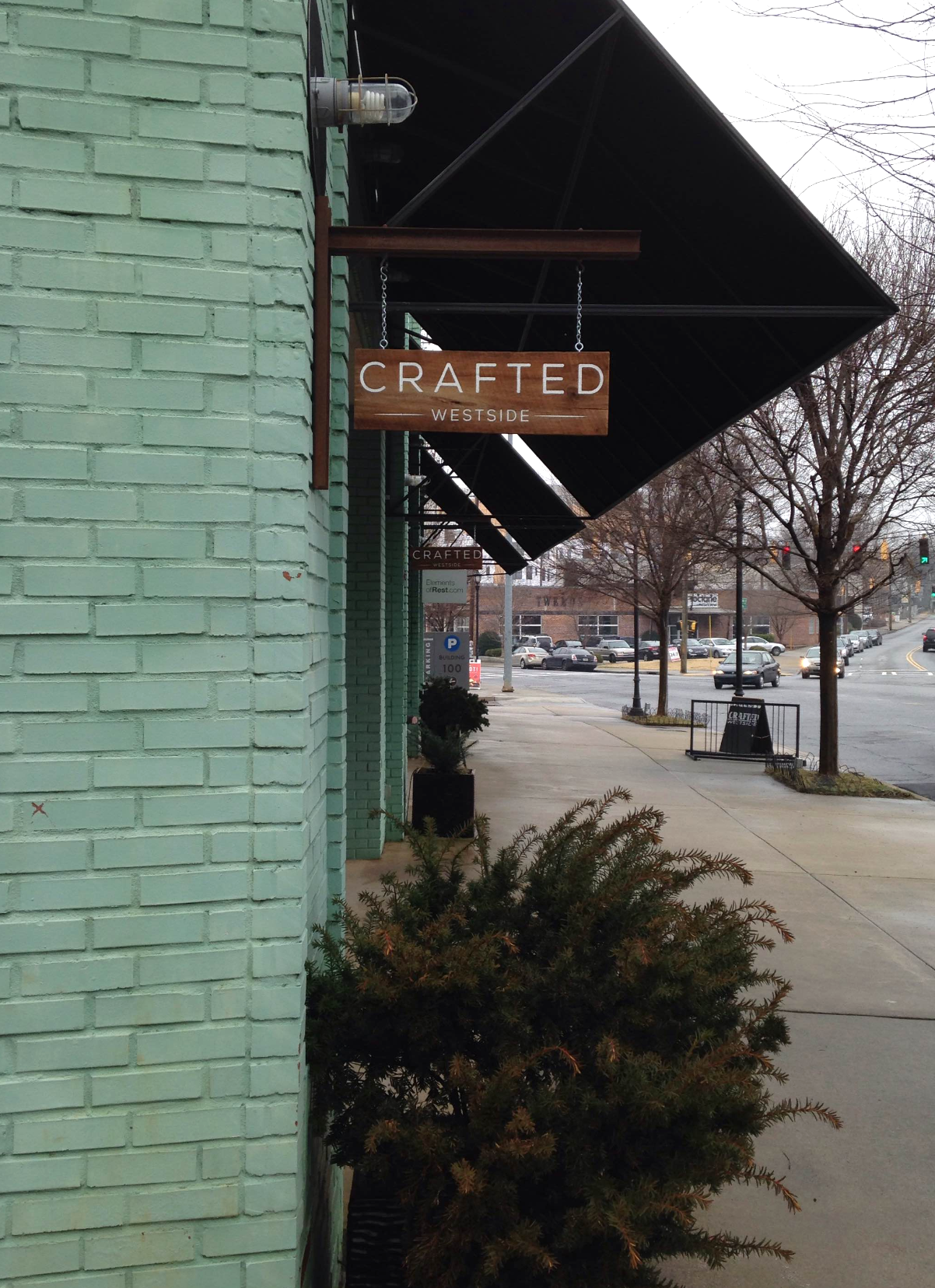 Sevananda Market: A small neighborhood organic co-op in Little Five Points, Sevananda offers all your favorite nutrient-dense convenience foods (kombucha, coconut oil, kraut, sushi, green juice, etc) plus an incredible selection of organic culinary and medicinal herbs and spices. The prices are competivie with Whole Foods, but Sevananda has more sale items. I was able to snag my Jason brand tea tree oil toothpaste for $3 less than the Whole Foods price! If you need a treat, their dried papaya is going to be right up your alley.
Whole Foods Buckhead: This flagship WF store will definitely have what you're looking for – large selections of organic produce, a juice bar, and one of the best hot bar/salad bars that I have come across. We eat here at least once a week and I'm always impressed with the variety and nutrient density of my meals here. They usually have 5-6 Paleo-labeled options at the hot bar (the rosemary roasted butternut squash is my fave), and I'll get that with a big raw veggie salad and a piece of grilled salmon.
Star Provisions: A food blogger's dream… a goods and grocer focused on local, handmade and high quality products that also make great photo props and gifts! You can find unique cuts of meat here, fresh seafood, cheese (for your dairy-eating boyfriend), and beautiful handmade kitchen items. A fun place to browse even if you don't have the money to spend. Be careful… it's right next to a Jeni's Splendid ice cream (the BEST ice cream you will ever try. not worth the flare though, I'll be honest! I've done you the favor of testing it out.)
PARKS/RECREATION
Piedmont Park: The city's most famous park by far… Piedmont is the place to go during nice days for long strolls, jogs, bike rides, and doggy play dates. You'll find people playing all types of sports across the expansive park, sitting by the lakes chatting with that special someone, or strolling through the Saturday Farmer's Market. It's centrally located, and there is free street parking too! The park connects to the Belt Line, a bike & walker friendly path that connects the city via pedway.
Chattahoochee River Trails: A series of trails located throughout the city center along the river that offer a variety of REAL hiking and biking for outdoor enthusiasts. These are my favorite trails around the city, and we often go on weekend morning for a 90 minute hike with our dog. Parking is $3 and monitored by the troopers, so bring cash! There's some beautiful bamboo, steep hills for a butt burn, and plenty of friendly nature groups to chat with along the way.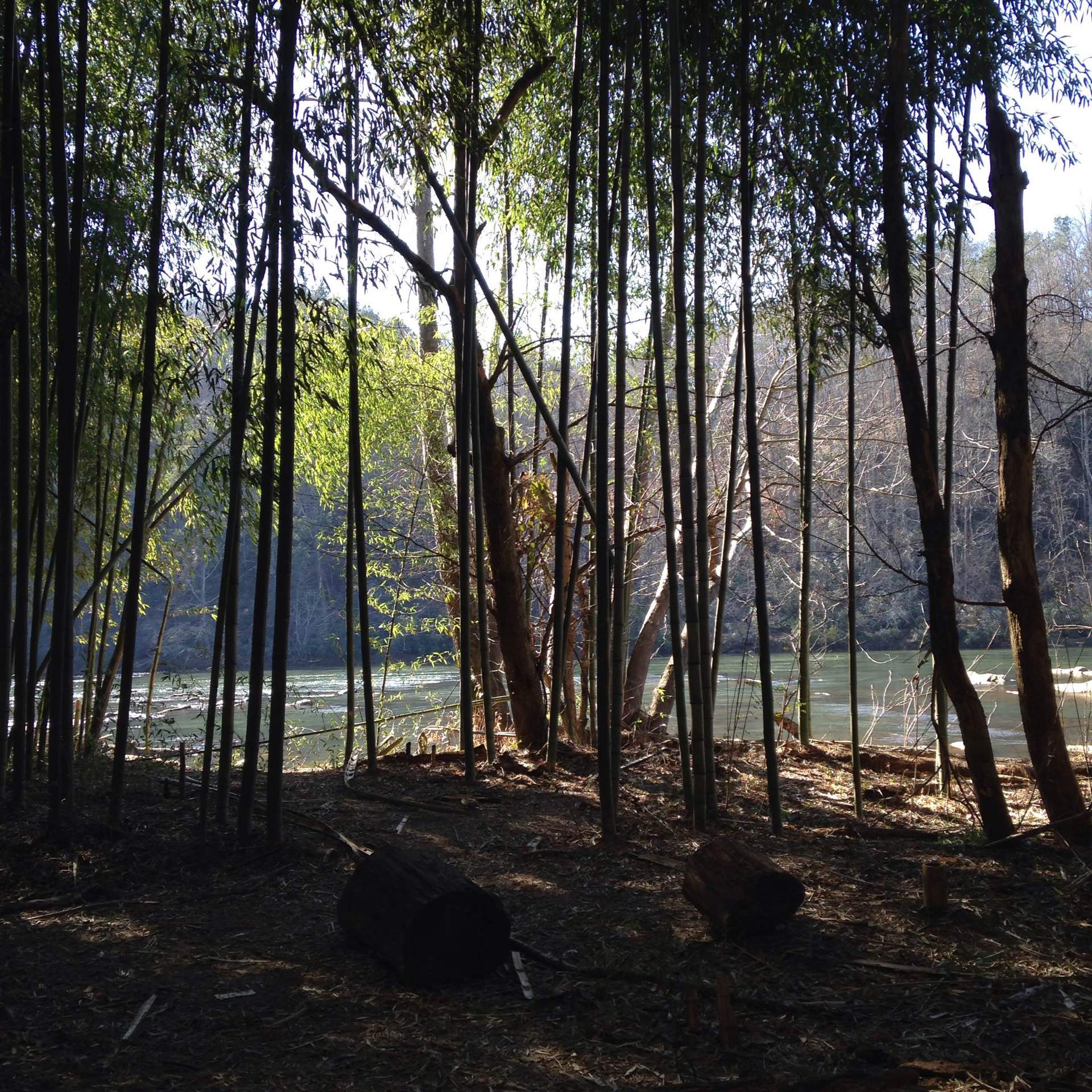 Amicolala State Park: Located about 90 minutes north of city center, this rural hiking spot can get pretty crowded but for good reason. A real, live, and very wet waterfall just outside a major U.S. city! It's a fun hike up the 600 ft stair case and definitely a good workout. I suggest going either early in the morning or during the work week to avoid crowds of families and whiny children wanting to be carried up the stairs. There's tons of different activities to do at the state park besides hiking, especially for kids (a big playground), and if you've always wanted to see the Appalachian Trail… you can access the beginning of it 8.5 miles from the park itself (trailhead starts near parking lot).